OnTESOL's 250-hour TESOL Diploma is better than a standard 4-week CELTA course in five significant ways:
#1- OnTESOL's grammar module alone is worth 65 hours. A CELTA course barely covers grammar!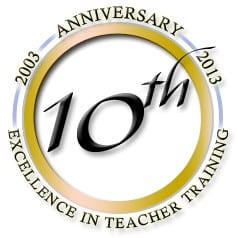 Being a native speaker and having some teaching experience is not enough. Simply put, you cannot teach English effectively if you do not know the rules of the English language. Why doesn't the $2,400 CELTA course offer grammar?
#2- OnTESOL's methodology module is worth 120 hours and it is one of the most comprehensive courses in the Theory and Methodology of TESOL. This module takes you from a new teacher to a professional one in 19 chapters that teach you all areas of teaching ESL through practical assignments and tasks. This module is an extended version of the 5-week Trinity CertTESOL that Coventry House International, OnTESOL's parent organization, offers in Toronto.
#3- Few TESOL courses include phonology at all, but OnTESOL's phonology module is worth 65 hours, thus becoming one of the most comprehensive phonology modules in the TESOL industry.
#4- Although the Practicum is separate and optional, it is required by TESL Canada for their accreditation. OnTESOL's 20-hour Practicum provides more hours of class observation and teaching practice than CELTA's standard 12-hour Practicum. Those who complete a 20-hour Practicum after the 250-hour TESOL Diploma is eligible for TESL Canada Professional Standard 2 accreditation. There isn't a deadline to complete the Practicum after the TESOL Diploma program and it can be completed anywhere in the world.
#5 Trainees can study at their own pace. The maximum time allotted to complete all assignments and exams is 8 months. Since there isn't a deadline to complete the 20-hour Practicum, you can receive your 250-hour TESOL Diploma and start working right away.
OnTESOL Review: Find testimonials and articles by OnTESOL graduates who are teaching English in Canada and abroad!
Related Articles:
How Licensed Public School Teachers Benefit From A TESOL Certificate
Learn How To Teach English And Pursue A Successful Career With An Accredited TESOL Certification
3 Reasons To Get Advanced TESOL Certification With OnTESOL