20-hour Teaching English Online Certificate
Get Certified to Teach English Online!
This course will teach you the core elements of teaching a language online, including appropriate technologies and strategies to create your online program or prepare yourself for working for an online language school.
You will learn how to evaluate and use online technologies, determine the type of teaching approach or strategies appropriate for your teaching target, and if you wish to be your own boss, learn the basics to design your online program.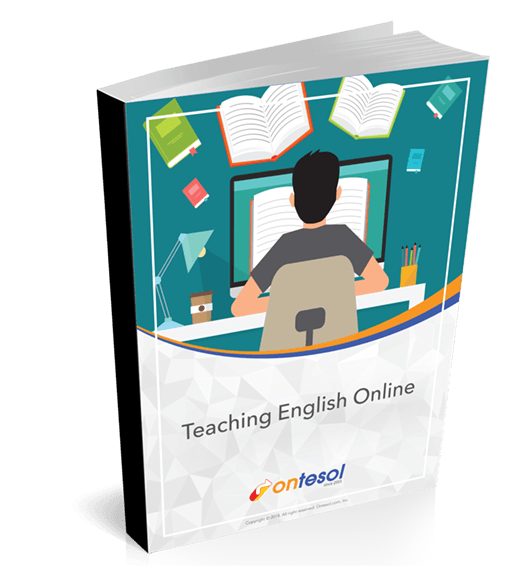 The 20-hour Teaching English Online course is fully online and you will be assigned an experienced tutor to answer your questions and correct your assignments.
Teaching English Online Certificate
Graduates receive a 20-hour Teaching English Online Certificate awarded by Coventry House International – OnTESOL.
Duration and Entry Requirements
This course takes a minimum of one week to complete, but trainees are given up to 8 weeks to complete the course.
Candidates must have an internationally recognized TESOL, TEFL, or TESL certification course in order to take any specialist course.
Includes Job Assistance for 10,000+ Online Teaching Jobs!
Chapter 1: Fundamental Concepts of Online Teaching
1.1 Introduction to Teaching Online
1.2 Teacher Qualifications
1.3 Experience
1.4 Teacher Personality
Video Tutorials
Further Reading
Chapter 2: Equipment and Online Platforms
2.1 Equipment
2.2 Online Platforms

2.2.1 Skype
2.2.2 Zoom
2.2.3 Zoom One-on-one vs. Groups
Video Tutorials
Further Reading
Chapter 3: Rewards and Challenges of Online Teaching
3.1 Financial Rewards

3.1.1 Part time or full time?
3.1.2 Self-employment
3.1.3 Contracting with a company

3.2 Professional Development Rewards
3.3 Psychological Rewards
3.4 Time Management Challenges
3.5 Challenges with Knowledge
3.6 Challenges with Teaching Materials
3.7 Physical Challenges
3.8 Psychological Challenges
3.9 Challenges of Teaching Children
3.10 Challenges of Teaching Adults
Video Tutorials
Further Reading
Chapter 4: Assessing Technology Integration Models
4.1 Creating your own online program
4.2 The ADDIE Model
4.3 The Triple E Framework

4.3.1 Assessing a digital tool- Case Study

4.4 Synchronous vs. Asynchronous Learning

4.4.1 Synchronous and asynchronous tools for Collaboration – Popular Digital Collaboration Tools
4.4.2 Types of Interaction

4.5 Conclusion
Video Tutorials
Further Reading
Chapter 5: Methods and Approaches for Online Lesson Planning and Teaching
5.1 Communicative Language Teaching (CLT)

5.1.1 Characteristics of communicative activities
5.1.2 Dealing with error correction
5.1.3 Using authentic materials

5.2 Engage, Study, Activate (ESA) Framework
5.3 Using Total Physical Response for teaching English online

5.3.1 TPR's benefits for online instructors and students
5.3.2 TPR with online ESL students
5.3.3 TPR techniques for online teaching
Chapter 6: Class Observation
6.1 Teaching Materials: some considerations
6.2 Observation GuidelinesVideo-recorded online lessons
Video 1: Using a textbook: Giving instructions (Breakout Rooms)
Video 2: Breakout Rooms (Monitoring, checking meaning and giving feedback)
Video 3: Engage Phase
Video 4: Activate Phase (Predicting, skim-listening, scan-listening)
Video 5: Study Phase (Language Focus: Asking questions, monitoring Breakout Rooms, feedback and setting up homework)
Video 6: Engage Phase- Study Phase (Error Correction)
Video 7: Activate Phase (Giving instructions for group work- Breakout rooms)
Video 8: Feedback – Error Correction- Setting up homework (Padlet.com)
Sample lesson plans
Chapter 7. Choosing Digital Tools
7.1 Overview
7.2 Quizlet7
7.3 H5P

7.3.1 Drag and Drop
7.3.2 Drag the Words
7.3.3 Fill in the Blanks
7.3.4 Column
7.3.5 Dialogue cards
7.3.6 Flashcards
7.3.7 Image sequencing
7.3.8 Interactive video
7.3.9 True / False questions

7.4 Popplet

7.4.1 Get started
7.4.2 Teaching grammar with Popplet
7.4.3 Teaching vocabulary with Popplet
7.4.4 Popplet and reading strategies
7.4.5 Popplet and writing
Video tutorials
Further reading and practice
Authoring Tools
Video editing Tools
Comics and Animation
Collaborative Walls
Storytelling
Chapter 8. How to Master Behaviour Management in the Online Classroom
8.1 What is Classroom Management?
8.2 How to combat brattiness and/or disinterest
8.3 Dealing with parents
8.4 Classroom set-up
8.5 Teach a planned lesson in which students speak frequently
8.6 Be adaptable to individuals and different learning styles
8.7 Use supplementary tools and techniques
Chapter 9. How to Get Started Teaching English Online
9.1 Starting your online career
9.2 Become connected
9.3 Nail the demo
9.4 Going solo
9.5 How to teach English online: free tutorial by Golden Voice English
9.6 What teaching approaches are used in online English lessons?
9.7 How does technology offer a good learning experience for kids?
9.8 What do I need to teach English online with Golden Voice English?
9.9 A recruiter's guide to getting your dream teaching job

Step 1: Researching the Company
Step 2: Customizing your Cover Letter
Step 3: Customizing your Resume
Step 4: Preparing for the interview and Mock Class
Final Assignment