Study TESOL Online with OnTESOL!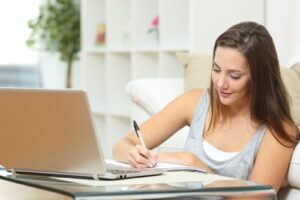 Study TESOL online at your own pace and from the comfort of your home. Use any computer, tablet, or mobile device to access your online TESOL course.
Get all the benefits of an in-class TESOL course such as CELTA and Trinity CertTESOL with the most recognized online TESOL institute in the world! Learn to create professional lesson plans online using the most effective teaching methods and complete a separate teaching practice module anywhere in the world!
Get Personalized Tutor Support!
All our courses come with an experienced TESOL trainer approved by TESL Canada. Your tutor will provide you with extensive feedback on every assignment and he / she will be available to answer all your questions. You can contact your tutor via e-mail any time to ask questions on the material or to ask for more feedback on your assignments. Our format allows you to take the time you need to engage in an academic conversation with your tutor until you understand the material and you are comfortable with submitting the next assignment!
The main benefit of studying TESOL online is that you can take the time you need to grasp all the concepts in the TESOL course. You will pass the course and get your TESOL certificate after passing all the assignments and exams. We don't count the time you take to study each module and there aren't any limits on each module (The only time limit is the course deadline). This format allows you to learn better because you can submit your assignments when you are ready.