Qualify to Teach English Worldwide with a Recognized TEFL / TESL / TESOL Certification
Earn a certificate that is valid for life and accepted internationally for professional ESL teaching jobs!

Institutionally Accredited by:

U.S. Department of Education Recognized Agency
Online Courses Recognized by:

TESL Canada Professional Standard 1 and 2
TESL Ontario CTESOL (Part 1 of OCELT)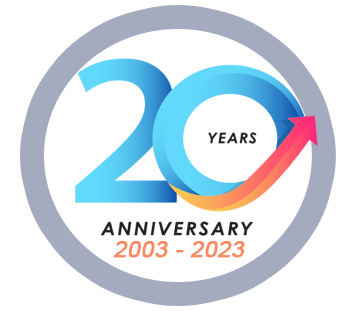 Recognized by TESL Canada Since 2003
TEFL / TESOL Courses for a Professional Career
What is TESL Canada?
Find out how you can use your TESL Canada certification to teach English in Canada, USA and other native English speaking countries, or go abroad with an internationally recognized credential.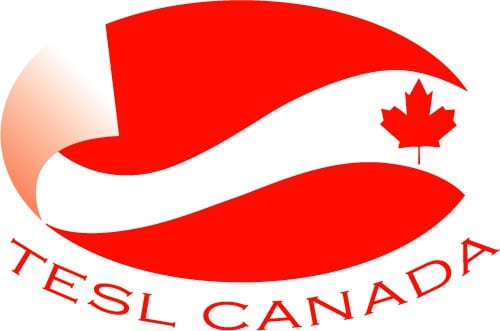 TESOL Certification Guide
New to the World Of English Language Teaching?
Read our TESOL Certification Guide: Everything you need to know about types of courses, accreditations, and how to start your career in TESOL.
TEACH ENGLISH ABROAD
Teaching Abroad vs. Teaching Immersion Programs at Home
Teaching abroad is a great way to travel the world while doing a job that makes a difference in the lives of many people.
Most people teach English abroad for a year or two, but there are plenty of highly paid job opportunities in native-English countries, so there are thousands of teachers who continue their TESOL career at home or keep traveling around the world.
The advanced TESOL courses offered by OnTESOL provide great flexibility to native-English speakers from Canada, USA, UK, Ireland, Australia, New Zealand, and South Africa who want a credential that is accepted for English teaching jobs abroad and ESL immersion teaching jobs at home.
How Do I Choose a Quality TEFL / TESL / TESOL Certification Course?
Choose quality credentials! A quality TEFL / TESL / TESOL course should give you the credentials that you need to teach English worldwide. Accreditation by a government recognized body such as ACCET guarantees that the institution has processes and policies in place to offer quality training. Recognition by an internationally-renowned external certification body such as TESL Canada and TESL Ontario guarantees that the certificate is valid for life and you will not have to repeat your training with another TESOL / TESL / TEFL / CELTA course provider.
Choose quality training! A quality TESOL / TEFL / TESL course should teach you the practical lesson planning skills you need to adapt to different classroom situations worldwide. Knowing how to plan communicative and task-based ESL lessons is the most important skill you need for a successful English teaching career. Whether you are planning to teach English abroad, teach English immersion at home, or teach English online, the ESL textbook is often outdated and boring. In some ESL programs, there isn't even a textbook teachers can follow! For this reason, a TESOL / TEFL / TESL certification course that teaches you how to use the major ESL lesson planning frameworks under the umbrella of the Communicative Language Teaching (CLT) method will help you become a better and more successful ESL teacher.
The online TEFL / TESL / TESOL certification courses offered by OnTESOL will provide you with the theory, methodology, lesson planning skills, and recognized credentials you need to pursue a successful international career in the field of English Language Teaching.
---
What's the Difference Between OnTESOL and Other Online TEFL Certification Courses?
There are hundreds of online TEFL certification courses that offer a quick introduction to the theory and methodology of English language teaching. However, not every online TEFL course provides their graduates with the training and credentials required to teach English in North America or further their international career. Most university TEFL brands licensed by recruitment agencies, weekend TEFL courses, and gap-year online TEFL courses are short and fully automated. They generally lack essential grammar and phonology modules, and they fail to teach essential lesson planning skills because they only evaluate teacher-trainees via multiple choice tests and short essays.
OnTESOL has 20 years of experience offering quality teacher training courses to trainees from all over the world. Some of the unique features included in our online TEFL / TESOL certification courses are practical lesson planning assignments, tutor feedback, interactive live workshops, and a comprehensive grammar and phonology module that will test your knowledge and serve you as a reference throughout your ESL teaching career. After completing your online TEFL / TESOL course with OnTESOL, you will be able to create fun and effective lesson plans that supplement or replace the ESL textbook with authentic materials, integrated skills activities, role-playing, simulations, drama, storytelling, debating techniques, presentations, and many more Communicative Language Teaching techniques.
---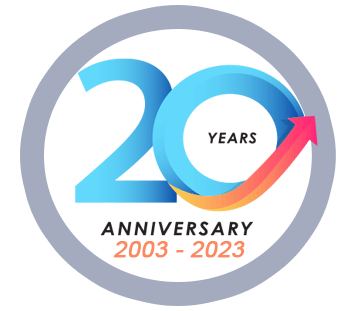 About OnTESOL
In 2003, Coventry House International adapted their in-class Trinity CertTESOL / TESL Canada-approved syllabus and launched OnTESOL to offer quality training in an online format. OnTESOL was the first online TEFL / TESOL / TESL institute to become recognized by TESL Canada.
Over the years, we expanded our accreditation with other world-renowned accrediting bodies such as ACCET (USA) and TESL Ontario. We recently expanded our services to offer graduates free job assistance in 20+ destinations and unlimited access to our job board.
TESOL COURSE REVIEWS
Reviews by OnTESOL Graduates

I had a very accommodating tutor named Danielle. Though we didn't get to see other, I felt very comfortable with her. I value and really appreciate her efforts and time on checking my assignments, especially when I was having trouble in making a lesson plan. I learned so much with my tutor. The ideas that she shared were so helpful in my success. Thank you for the great experience OnTESOL!
Teresa Legria – Teaching English in South Korea

Even after completing a Bachelor of Education, Master's Degree in Educational Psychology with a thesis on English Language Learner Achievement, two years teaching in South Korean international schools and five years teaching in Canadian public secondary schools, I found OnTESOL's program incredibly useful, relevant, theoretically sound and pedagogically inspiring. Not only is this program fundamental for those who wish to teach abroad, it is also practical and helpful for K-12 teachers working with international students who need greater insight into linguistic development, language learner needs and effective ESL teaching strategies.
Geordy Reid – Teaching English in Canada

The TESOL course was really helpful and beneficial. I already had 3 years of experience as an ESL teacher, but I still learned a lot and I am now a much more effective teacher. I finished the 120-hour TESOL certificate course feeling more confident and better equipped. Furthermore, the tutors in both TESOL and TEYL courses were great. They encouraged me to ask questions and they also provided lots of comments and feedback on my lesson plan assignments. They were really committed in my improvement. Choosing OnTESOL was a great decision!
Michelle Chavez – Teaching English in Thailand
FAQs
TEFL / TESOL / TESL CERTIFICATION
AND TEACHING ENGLISH ABROAD
IS ONTESOL ACCREDITED?
OnTESOL is institutionally accredited as an avocational E-Learning provider by the Accrediting Council for Continuing Education & Training (ACCET), which is recognized by the US Department of Education. ACCET accreditation involves a 2-year peer reviewed process that requires the organization to meet 9 standards. As a result, ACCET has become an invaluable partner by guiding OnTESOL to develop organizational processes and policies that support ongoing course improvements and innovation through data-oriented analysis, student surveys, and annual educational reviews. For example, ACCET accreditation offered OnTESOL the structure we needed to launch the live 10-hour Lesson Planning Workshop to offer live interactive training to students who need extra support with the Lab Lesson Planning Assignments. The live Lesson Planning Workshops is included in the 168-hour Hybrid TEFL Certificate course.
Our online TEFL / TESOL certification courses are recognized by Canada's top ESL teacher training organizations: TESL Canada and TESL Ontario. These accrediting organizations have approved our syllabus, teacher trainers, mode of assessment and educational processes. Completion of a recognized course with OnTESOL satisfies work visa requirements for international jobs and confers upon graduates the additional credentials required for ESL teaching positions in Canada. TESOL/TEFL/TESL courses recognized TESL Canada and TESL Ontario are academically equivalent to the UK-based CELTA and Trinity CertTESOL brands.
IS TEACHING EXPERIENCE REQUIRED TO TEACH ENGLISH ABROAD?
Teaching experience is not required to teach English abroad. Teaching experience may be required in native-English speaking countries or highly paid TEFL destinations such as the Middle East and Hong Kong.
DO I NEED TO LEARN A NEW LANGUAGE TO TEACH ENGLISH ABROAD?
You don't need to speak the local language to teach English abroad, but you should take advantage of your TESL experience to learn a new language for your own personal development. The English-only policy prevails in most programs and schools want certified teachers who know how to use the Communicative Approach and Task-based Learning in the ESL classroom. Our TESOL courses will prepare you for teaching English worldwide.
WHAT'S INCLUDED IN THE JOB ASSISTANCE SERVICE?
Our job assistance service includes a list of 1000+ schools in the top destinations, support with resume and job interview preparation, OnTESOL graduate blogs, and unlimited access to our job board.
HOW DOES ONTESOL COMPARE WITH CELTA?
CELTA is a standard 120-hour TESL / TEFL / TESOL certification course that includes a Practicum module. OnTESOL offers advanced online TESL / TESOL / TEFL courses with an optional and separate Practicum module.
The 120-hour Advanced TESOL Certificate is academically equivalent to CELTA. The 168-hour Hybrid TEFL Certificate offers more training than CELTA with extra modules on lesson planning frameworks, teaching young learners, teaching online, and using resources in foreign countries.
DOES ONTESOL PROVIDE TUTOR SUPPORT?
All our self-paced TESOL / TEFL courses come with professional tutor support! An experienced and accredited teacher trainer will answer your questions throughout the program and provide you with extensive feedback on every lesson plan assignment. The 168-hour Hybrid TEFL Certificate course also includes the 10-hour Lesson Planning Workshop for live interactive classes with group activities.
IS ONLINE TEFL / TESOL CERTIFICATION ACCEPTED WORLDWIDE?
In most countries, the minimum TEFL / TESOL certification requirement is 120 hours. If your goal is to teach English abroad, you can get an entry-level job anywhere in the world with an online TESOL or TEFL course. If you want to teach English in a native-speaking country, you need to complete a 20-hour Practicum module after the online course. The Practicum module is also recommended for certain teach abroad programs in Hong Kong and the Middle East. OnTESOL graduates can complete an optional Practicum module after completing any of our advanced TESOL / TEFL certificate courses.
HOW DOES THE PRACTICUM WORK?
You can take the Practicum module anywhere in the world after completing any of our advanced TESOL / TEFL courses. The Practicum must take place with adult students, as per TESL Canada requirements. Graduates are required to find a qualified supervising teacher and OnTESOL will provide the guidelines after we approve the supervising teacher.
WHERE ARE ONTESOL GRADUATES TEACHING TODAY?
Our graduates are teaching English in the most reputable programs in the world! Their top 10 picks are:
Canada: Language schools and universities.
Hong Kong: Language Schools, NET's Program, Business English programs.
South Korea: EPIK and private schools.
United Arab Emirates: ADEC, ADVETI, and international schools.
Germany: Language schools and Business English programs.
Japan: JET Programme, Interac, Gaba, Conversational schools.
China: Universities, English First, and other language schools.
Thailand: Language schools and public schools.
Turkey: Language schools and international schools.
Italy: Business English programs and language schools.
Spain: Business English programs and language schools.
WHAT'S THE DIFFERENCE BETWEEN TESOL / TEFL / TESL?
TEFL, TESOL, and TESL are acronyms that refer to the same industry.
TEFL: Teaching English as a Foreign Language.
TESOL: Teaching English to Speakers of Other Languages.
TESL: Teaching English as a Second Language.
OnTESOL offers online TEFL / TESOL / TESL certification courses that are valid for teaching jobs abroad, online, and in Canada.
Ready to Become TESOL / TEFL Certified?
Our online TESOL / TEFL programs will give you the skills and knowledge you need.