20-Hour TESOL Specialist:
Teaching a Business English Course (TBEC)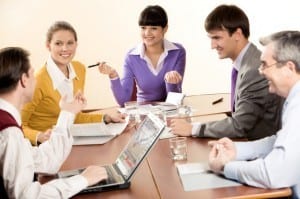 Earn more money teaching Business English classes! In general, Business English teachers earn 30% more than language school teachers. In some countries, Business English teachers earn up to $100/hour.
This 20-hour Teaching Business English Course will prepare you for one-to-one private tutoring, in-company lessons, and Business English programs at major international language schools. This program is fully online and it will teach you how to assess your learners' needs, how to develop a syllabus based on lesson plans that meet the unique needs of each Business English student, and how to find appropriate material to cover the main aims of a Business English course.

Candidates must have an internationally recognized TESOL certification. Save $200 on the Teaching Business English Course when you register in any of our online TESOL courses.