Advanced 120-hour TESOL Certificate Course
Online Course Recognized by TESL Canada – Equivalent to CELTA / Trinity CertTESOL
Get Certified to Teach English Worldwide!
A 120-hour TESOL certificate is the minimum international requirement for English teaching jobs. The Advanced TESOL Certificate course offered by Coventry House International-OnTESOL is the best 120-hour program in the world because it provides trainees with the professional lesson planning skills that they need to teach English in any part of the world. Whether you are planning to teach English abroad or teach English immersion at home, this course will prepare you to use the Communicative Approach to teach fun and effective lessons. Learn to plan lessons that integrate grammar and vocabulary topics with speaking, writing, listening, and reading activities so that your students learn the rules of the English language while communicating in English!
Get the same level of training as the world-renowned in-class CELTA and Trinity CertTESOL courses. The Advanced 120-hour TESOL Certificate course offered by OnTESOL was designed by Coventry House International using the same Trinity CertTESOL syllabus that they offer in Toronto!
"I found the 120-hour TESOL certificate program challenging and rewarding. This course allowed me to gain a proper understanding of the concepts and methods that work in the ESL classroom. This TESOL course helped me to better organize my classes and ultimately benefit my students".
"The lesson planning assignments and reflection essays challenged me to think about what I would actually do if I were in a classroom, making the learning experience all that more experiential. The online course prepared me really well for the Practicum and my tutor provided me with invaluable support as he shared his own personal perspective on teaching and how he structures his lessons".
"The course hit all the right areas. My tutor was very helpful and her comments were very useful. I highly recommend OnTESOL!".
5 Reasons to Get Your TESOL Certificate with OnTESOL:
1- Internationally Recognized TESOL Certificate and Double Accreditation!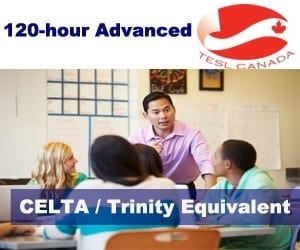 Get certified to teach English in Canada or go abroad with an internationally recognized TESOL certificate! Get triple TESOL certification when you study with Coventry House International-OnTESOL!
1-  On completion of the 120-hour online program, you will receive the internationally recognized 120-hour Advanced TESOL Certificate issued by Coventry House International-OnTESOL from Toronto, Canada. You will also receive a transcript with all your marks to show employers the skills you acquired in the course. Go anywhere in the world with the Advanced 120-hour TESOL certificate!
2-  Graduates are eligible for ACTDEC Level 3 certification.
3-  Graduates who complete the 20-hour Practicum, have a university degree, and are native English speakers (non-native speakers must get a valid proficiency score) are eligible for TESL Canada Professional Standard 1 certification.
2- The Only Online TESOL Course with Video Tutorials and Fully Recorded ESL Classes!
3- Includes Job Assistance in the Top Destinations!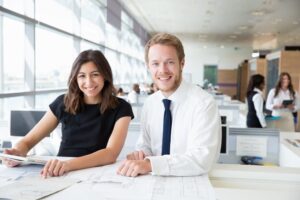 Our job assistance package is completely free of charge and all the teaching jobs are fully paid. We will never send you to any sketchy TEFL internship across the world or charge you anything to help you find a job. Furthermore, our graduates receive free assistance with preparing their resume and getting ready for the job interview upon request.
In Asia, you will even get paid airfare and accommodation! Some of the organizations that have trusted us with their recruitment services are English First, Aston English, Gaba Japan, MY English School, Korean Horizons (Official EPIK recruiter), Amslink, GVE Online Education, and TSETA.
In Canada, we are the largest course provider of TESL Canada approved programs. Major language schools from Toronto, Vancouver, Montreal, Calgary and Halifax have recommended our course for their teachers and contact us often to hire our graduates.
In Europe and Latin America, we will provide you with a list of schools and our recruitment team will help you find recent job ads upon request.
4- Online TESOL with Professional Tutor Support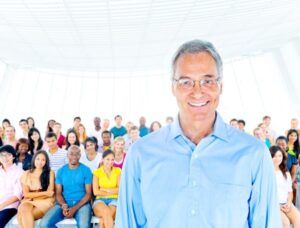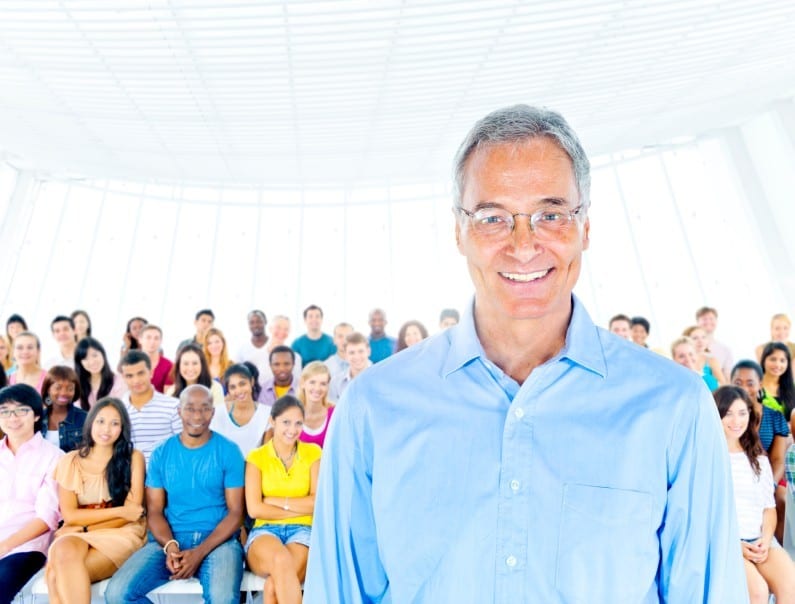 An experienced teacher trainer will be assigned to assist you throughout the program. Your tutor will provide you with extensive feedback on every assignment to help you improve your teaching methods.
OnTESOL only hires teacher trainers with more than 10 years of experience in the ESL classroom and more than 5 years of experience in CELTA, Trinity CertTESOL, or TESL Canada approved courses. Some of our tutors have more than 30 years of experience in the industry! All our tutors are approved by TESL Canada, so you are guaranteed to receive professional tutor support from a qualified and experienced teacher trainer.
5- Optional Practicum Module
OnTESOL graduates can take a separate Practicum module anywhere in the world to gain supervised teaching experience. The benefit of taking this module is that you will get the opportunity to practice your planning skills and teach full classes with real ESL students.
Total fee: CND$ 650 (approximately US $519, EUR 446, GBP 399).
What's Included in the Tuition Fee?
Frequently Asked Qustions:
1- How Long Do I Have to Complete The TESOL Certificate Course?
This TESOL course was designed for trainees who need to take a TESOL certificate course at their own pace in order to meet other work or study commitments. The minimum time necessary to complete this online TESOL program is 4 weeks. The maximum time given to complete this course is 6 months.
2- Does it Say Online on The TESOL Certificate?
No, it doesn't say online on the TESOL certificate. You will receive a TESOL certificate and transcript issued from Toronto, Canada.
3- Do I Have to Complete the 20-hour Practicum to get the TESOL certificate?
The 20-hour Practicum is optional and separate. Those who complete the 120-hour Advanced TESOL Certificate program and wish to be eligible for TESL Canada Professional Standard 1 certification must complete the Practicum module. The Practicum module can be completed anywhere in the world and there isn't a deadline to complete this module after the online TESOL certificate program.
The are two options for the Practicum:
1- Graduates can take the 20-hour Practicum at any language school, TESOL institute, or adult ESL program. This is perfect for teachers who are already working at a language school and those who cannot come to Toronto. OnTESOL will approve the supervising teacher, provide the guidelines, and moderate the reports and lesson plans free of charge. Graduates are responsible for finding a qualified teacher (Minimum 2000 hours of teaching experience and an internationally recognized TESOL certificate such as TESL Canada, CELTA, or Trinity CertTESOL) to supervise this module and arranging a fee with the teacher for his/her services. The ESL students who participate in your classes must be older than 18 (Minimum 5 students per class).
2- Coventry House International can set up your Practicum in Toronto for $350. We also work with schools in Barrie, Mississauga, Calgary, Vancouver, Halifax, Montreal, and Edmonton who charge between $400 and $600 for the 20-hour Practicum.