Get the Best TESL Jobs with OnTESOL!
G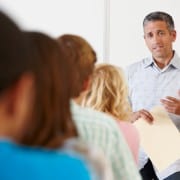 et free TESL job assistance after completing your TESL course with us! We offer a job board, a list with more than 1000 schools, direct recruitment services, and resources to help you create your resume and stay ahead in your job interview. Many TESL institutes charge hundreds of dollars to place their graduates in poorly paid internships. OnTESOL offers free job placement assistance in the top destinations!
1-How Does OnTESOL Guarantee My TESL job?
The lesson planning skills that you acquire with an OnTESOL course will help you succeed in a job interview and get the best TESL jobs! Our school was established in 2003. Our courses are internationally recognized and we are accredited by the top organizations in the world.
2- Where have your graduates found TESL jobs?
Our graduates are teaching ESL in the best programs in the world. Some of the top TESL employers that have hired our graduates include EPIK, ADEC, English First, Gaba, and The Hong Kong Education Bureau. Not only have our graduates found the best TESL jobs after completing our course, but they have also received great promotions. Many OnTESOL graduates are now working as school directors and university professors all over the world!
3- Are TESL jobs paid?
Yes, all the TESL jobs we post are paid and the base salary is never less than the minimum teaching wage in that country. We do not post any volunteer or internship jobs as other schools do. After you get the certificate with OnTESOL, you are qualified to teach in any country you want! (Go to TESOL Jobs for more information on degree and certification requirements)
4- Do you charge for job placement assistance.
No, our service is free! Other schools will charge you up to $1,000 for putting you in contact with schools. When you take a course with OnTESOL, you will have access to schools and job ads from the minute your course is activated and you can contact our staff for more information and resources.