Teach English in Vietnam
OnTESOL's Vietnam Guide: English Teaching Jobs, Regions, and TESOL Certification
Teach English in Vietnam
OnTESOL's Vietnam Guide: English Teaching Jobs, Regions, and TESOL Certification
Why teach English in Vietnam? Vietnam offers a unique experience to certified teachers looking for adventure. Enjoy sunny beaches, mountain forests, and a rich culture that balances the old with the new.
The first step to teaching English in Vietnam is deciding where to go. Smaller provinces offer less when it comes to wages; however, housing, food and transportation are usually included. Better paying cities like Ho Chi Minh City and Hanoi offer wages between $15-$25 USD per hour and will ask you to work 15-20 hours per week as a requirement of your contract.
Sign up to the OnTESOL job board to find English teaching jobs in Vietnam.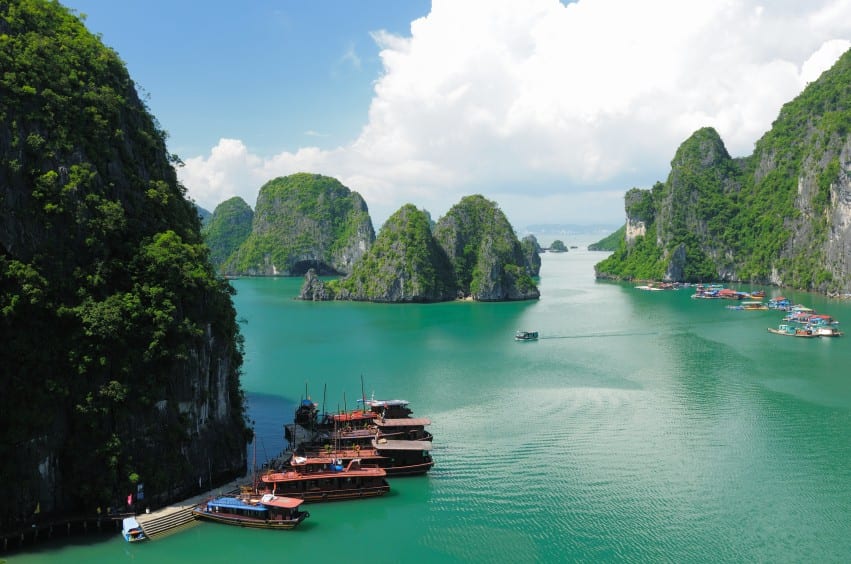 How Much Can You Make Teaching English In Vietnam?
Teachers earn US$1,400 to $2,000 per month, plus accommodation, vacation pay, and other benefits.

Minimum Job Requirements:
University Degree.
Native Speaker
120-hour TESOL certificate. OnTESOL recommends adding a 20-hour specialist on Teaching English to Young Learners (TEYL) or Teaching a Business English Course (TBEC) because these are the largest TESOL job markets in Vietnam.
1 year of teaching experience preferred
How To Apply for TEFL Jobs in Vietnam
Most ESL institutes are located in Ho Chi Minh and Hanoi. These schools have been operating for over a decade and are run very professionally by experienced expatriate teachers with an established career in Vietnam.
Teachers can apply for TESOL jobs directly from the comfort of their homes because schools sponsor the visa before you arrive. Some schools use recruitment agencies to help with the process. OnTESOL offers free job placement services in Vietnam. Our services include job placement assistance for Amslink and a list of ESL schools for teachers who want to apply for TESOL jobs on their own.
English Teaching Jobs in Vietnam

English Language Schools
English language schools in Vietnam offer after-school lessons to young learners and adult English classes such as English conversation or Business English. They offer teachers a better work environment and well-equipped classrooms. Usually the class sizes are relatively small in language schools (10-15 students per class) as opposed to teaching in a public school where you can expect classes of 30-40 students. Language schools have higher hiring standards and require accredited TESOL certification with Practicum such as TESL Canada or CELTA. Smaller class sizes and higher quality of staff allow for more creativity in the ESL classrooms and teachers are encouraged to support the curriculum with their lesson plans.
Public Schools vs International Schools
Many K-12 teachers are hired to teach English, math, and science in Vietnam. Public schools offer entry-level opportunities to those with a BA in any area and an accredited TESOL certificate, while International Schools in Vietnam require a B.Ed or K-12 Teaching License from Canada or USA and accredited TESOL. International Schools offer higher wages and better facilities.
IELTS Centers
Teaching IELTS in Vietnam is highly recommended for TESOL certified teachers who have more than 2 years of ESL teaching experience. IELTS teaching jobs start at US$25 per hour. Although IELTS lessons are exam-centered, there is plenty of room for creativity to prepare your IELTS students through communicative and task-oriented lessons.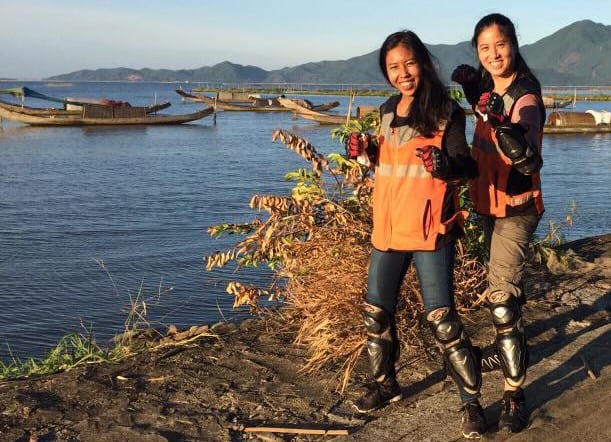 Australian Expatriate: Teaching English in Vietnam
Why I Chose to Teach English in Vietnam? My wife and I were interested in Asia (where it's possible for a new ESL teacher to get work). We wanted to give our child the experience of living in a different culture while still young. We decided on Vietnam.
Challenges of Teaching English in Vietnam

The challenges that most foreign English teachers experience in Vietnam result from the significant differences that exist between Asian and Western culture, and more specifically, certain socio-economic realities of present day Vietnamese society. The education system in Vietnam today is still very traditional, based on rote learning, and very teacher centered, following a deeply rooted influence on Confucian thought and philosophy.
Results matter in Vietnam. According to government regulations, students are allowed into English language school programs with any level of English, provided that they obtain an IELTS score of 6.0 before the end of their first or second year. Therefore, depending on the program, students need to progress from Elementary to IELTS 6.0 in about 9 or 18 months, while studying their core courses as well.
The Communicative Language Teaching (CLT) method is more challenging to implement in large exam-oriented ESL classes. CLT is more popular in English language schools and IELTS centers where teachers completed an accredited TESOL or CELTA course with a strong focus on lesson planning. English teachers at these private academies are encouraged and better supported with their lesson planning. Many schools offer ongoing training and upskilling workshops on CLT.

How Will OnTESOL Prepare You for Teaching English in Vietnam?
Lesson planning is at the core of our programs. Our online TESOL courses include advanced lab assignments on different CLT lesson planning frameworks, including PPP, ESA, TTT, and TBL. We also offer the unique 10-hour Lesson Planning Workshop for those who want an interactive learning experience with live lectures and group activities.
Find Articles By OnTESOL Graduates In Vietnam
Learn more about the life of the ESL teacher in Vietnam. Click on the links below to find tips on living, traveling, and teaching English in Vietnam!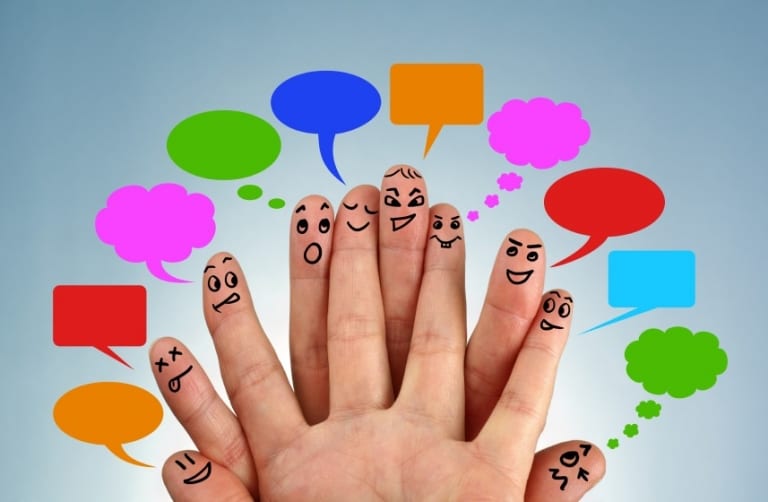 IELTS
I would like to share some real examples for using the Communicative Language Teaching (CLT) method to teach IELTS exam preparation courses. I have been teaching English in Vietnam for more than 5 years. During this time, one of my jobs involved des…
Read More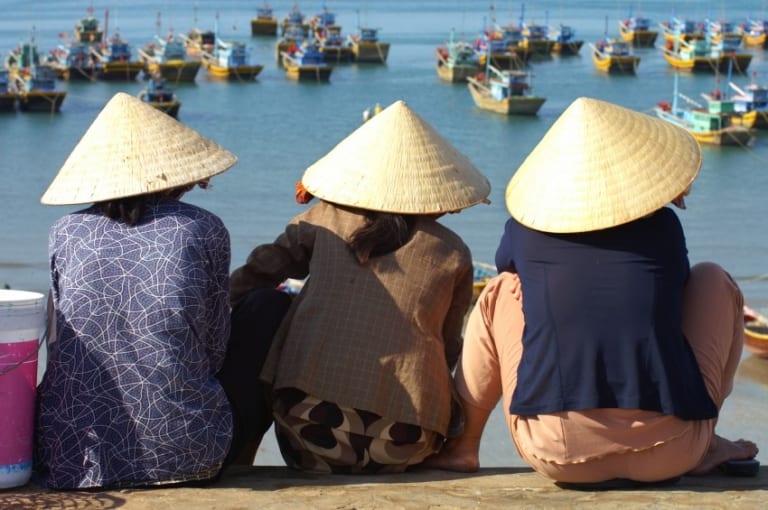 Vietnam
Why I Chose to Teach English in Vietnam By Andrew McGuiness – Teaching English in Vietnam with a 100-hour TESOL Certificate Most people take up teaching English as a way of supporting themselves while they live in a foreign country, and I was …
Read More