TESOL Jobs in United Arab Emirates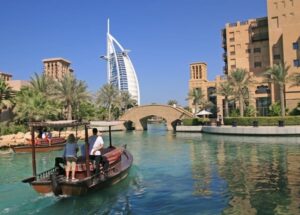 The United Arab Emirates offers the most lucrative TESOL jobs in the world!
ADVETI runs secondary and post-secondary vocational training institutes throughout the country and they offer the most lucrative positions in the United Arab Emirates! ADVETI is perfect for experienced and highly qualified teachers.
ADEC, the largest employer in the UAE, hires certified public school teachers from North America and the United Kingdom for teaching science, math, and English. As budget cuts continue to close public schools in Canada and the United States, many qualified teachers find that the UAE is an excellent alternative.
Most successful applicants will have some combination of: a teaching licence; an MA degree in Education, TESOL, linguistics or a related field; and many years of teaching experience. Advanced TESOL certification is also preferred; for this reason, many teachers considering a job in the UAE opt for OnTESOL's 250-hour TESOL Diploma.
Recruitment agencies based in Canada and the UK are actively assisting teachers with job placement services.
Go to the Teach English in the United Arab Emirates Guide to get the most comprehensive guide on cultural adaptation, job hunting, and teaching tips.
Teaching jobs in the UAE offer the highest standard of living in the ESL world. Teachers earn US$35,000 to US$55,000 a year plus luxury accommodation, airfare, travel expenses, and other benefits.
MA degree in Education OR BA in Education or related field + TESOL Diploma OR a teaching license + TESOL Diploma.
Two or more years of teaching experience
Must be a native speaker from Canada, the USA, or the UK