Teaching English with the Abu Dhabi Education Council (ADEC) has been a life-changing experience.
The summer of 2010 was a really dispiriting time as I was facing the prospect of unemployment in the United States just as I began my career as a certified English teacher.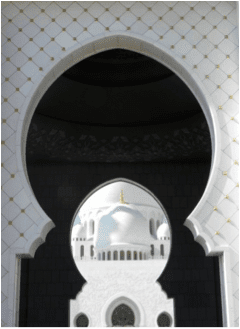 I had applied for only a few positions that matched my credentials and experience and interviewed, unsuccessfully, for only two (one among over a thousand candidates for each job).
That's when I decided to cast a wider net and landed my current position in the UAE.
About the author: Greg completed the TESOL certification course with OnTESOL in the United States and has more than 5 years of experience in the United Arab Emirates.
Why ADEC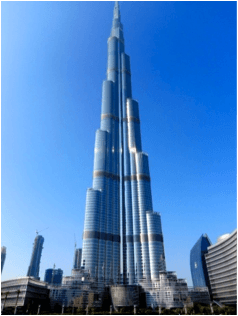 I searched for something new, a position that would offer the added benefit of a tuition allowance to cover the expense of my daughter's education.
I interviewed for three positions within a short time of applying and promptly received offers from all three schools.
Through this process, it became clear to me how solid a market it is for teachers here.
Every year my current employer hires more people to teach English in the United Arab Emirates, yet routinely falls short of their targets. If you have the right credentials, then you will have a broad range of employment options in the UAE.
In this post, I will discuss some of the primary areas of employment in the UAE.
ADEC offers a tax-free salary comparable or sometimes superior to what you can draw in your home country.
Additionally, you receive free accommodation, solid health benefits, and a generous travel allowance, often more than enough to fly home (or elsewhere) for the summer.
If you are a certified primary or secondary (English only) teacher looking for an international experience, the Abu Dhabi Education Council is one of the best opportunities out there.
Mind you, the work can be quite challenging depending in part on your placement, but to me the benefits of the job more than outweigh the challenges.
Read: Accredited TESOL certification for Dubai and Abu Dhabi
Teaching with ADEC Review: Public vs Private Schools
There are numerous private schools around the UAE. Most serve the children of the large expat community in the country.
However, many Emirati families also send their children to these schools. While under the supervision of ADEC, private schools typically handle their own hiring.
Many such private schools in the UAE are infamous for low salaries; however, schools serving the Western expat community frequently offer compensation nearly as generous as that found in the public schools.
These positions are popular with young, single Western teachers, who can make a salary similar to a starting salary in their home country while receiving free accommodation, health coverage, a travel allowance, and, best of all, the opportunity to live and work in a foreign country.
These teachers predominantly work with English-speaking students; however, all such schools are highly international in character, so there is often a large cohort of students for whom English is not their first language and will likely require support from skilled teachers to enhance their proficiency.
Like the public schools, private schools look for teachers who are certified in their subject area, but a diploma, or even a certificate, in TESOL, will make you a more competitive candidate.
Many private schools will hire spouses of those legally working in the country, even if they lack formal education training, for support or administrative roles.
However, these positions typically offer little money and limited benefits, if any at all.
Job Requirements
In the emirate of Abu Dhabi, public (government) and private schools fall under the direction of the Abu Dhabi Education Council (ADEC), the company for which I work.
In the past, most of the positions in the public schools were held by expat-Arab teachers, many of whom, while holding advanced degrees in their fields of expertise and having experience as lecturers in their home countries, were not actually licensed, secondary teachers.
With Abu Dhabi's ambitious educational initiative came a push to recruit certified, native English-speaking teachers from around the world.
Despite the obvious language-learning context, it is not necessary to have a background in ESL/EFL.
However, a certificate or diploma in TESOL can certainly sweeten your candidacy, and teaching in the Abu Dhabi public schools is truly one of the best opportunities in the Gulf.
ADEC contracts some well-established recruitment companies to fill their staffing needs. A quick internet search should call them up.
While not expected of teachers, if you do find yourself teaching for them, I highly recommend pursuing at least a certificate in TESOL, as what you'll learn can help you bridge your school's curricular expectations and the language needs of your students.
I completed OnTESOL's TESOL Certificate program, which gave me the pedagogical booster I needed to construct professional lessons grounded in the Communicative Approach and the P-P-P model of lesson planning. This year, having completed OnTESOL's 250-hour TESOL Diploma, I feel confident that I can adapt to the demands of any EFL program.
 Related Articles
Job Hunting in the United Arab Emirates
Bringing Your Family to the UAE
Teaching English in Al Ain – Overcoming Culture Shock