Embarking on a journey as an ESL teacher can lead you to extraordinary places, both geographically and personally. In this exclusive Q&A session, we dive into the experiences and insights of Jerry Suntaxi,

Jerry Suntaxi has spent the last 7 years teaching English in Ecuador and recently completed the 120-hour Advanced TESOL Certificate course with OnTESOL. Jerry's previous work experience includes ESL institutes, university programs, high schools, and online ESL teaching jobs. In this Q&A, Jerry shares his experience of becoming and growing as an ESL teacher in Ecuador.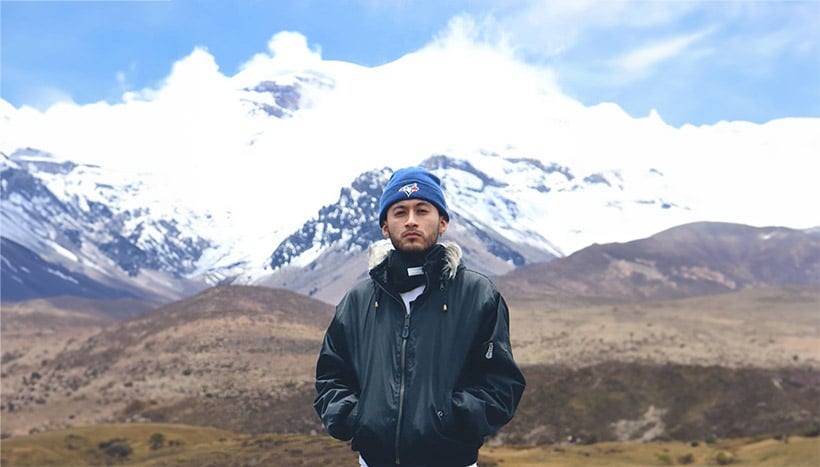 What motivated you to become an ESL teacher?
Growing up in Canada, I became highly motivated to teach English to speakers of other languages (TESOL). As the son of an immigrant family, I was exposed to the vast multiculturalism that exists in Canada from a young age. No matter where you come from, the English language is universal and opens doors to amazing opportunities for people from all over the world.
Being an ESL teacher in Ecuador, I observed the transformative power of English proficiency in my students' lives. Their determination to learn and the sense of accomplishment they derived from it became a source of motivation to improve as an ESL teacher. Teaching English not only deepened my cultural understanding, but also provided me with a platform for personal growth and skill development. Witnessing my students' progress remains a constant source of inspiration in my English teaching journey.
What are the benefits of teaching English abroad?
Teaching English abroad has been a profoundly enriching journey filled with numerous benefits. Firstly, it has offered me a unique opportunity for cultural immersion, allowing me to not only teach but also to learn from the local culture. This immersion has enhanced my understanding of diverse perspectives and has enriched my personal life.
Secondly, teaching English abroad has improved my language proficiency. In my case, living in Ecuador encouraged me to improve my Spanish skills, enabling effective communication and a deeper connection with my students and the community.
Moreover, this experience has facilitated personal growth, promoting adaptability and resilience. It challenges you to step out of your comfort zone, navigate new environments, and become a more independent problem solver.
From a professional standpoint, teaching English abroad has enhanced my teaching skills, making me a more versatile and resourceful educator. It has also opened doors to international job opportunities and has added a unique dimension to my resume. In summary, teaching English abroad has been a multifaceted experience that has offered both personal and professional growth, cultural enrichment, and the chance to make a positive impact on students' lives.
What are the different regions of Ecuador like?
I've had the privilege of teaching English in three distinct cities in Ecuador: Riobamba, Quito, and Guayaquil. Riobamba, nestled in the Andes, introduced me to Ecuador's indigenous culture and breathtaking landscapes.
Quito, the capital, provided a dynamic urban environment, enabling interactions with diverse students.
Guayaquil, Ecuador's largest city and economic hub, offered opportunities to support ambitious individuals in their career pursuits through English learning. These unique cities collectively enriched my ESL teaching journey, each contributing its cultural and professional advantages.
What are your students like?
My teaching journey has exposed me to a diverse range of students in terms of age, level, and enthusiasm for learning. In public schools, I encountered larger class sizes, typically with 15-20 students, varying in English proficiency. Private institutions which featured smaller classes with highly motivated students eager to excel in English.
Online teaching with Berlitz brought a mix of adult learners with a strong commitment to improving their language skills. Regardless of the setting, witnessing students' enthusiasm for learning and their progress, whether in a classroom or online, has been a gratifying and a motivating aspect of my ESL teaching career.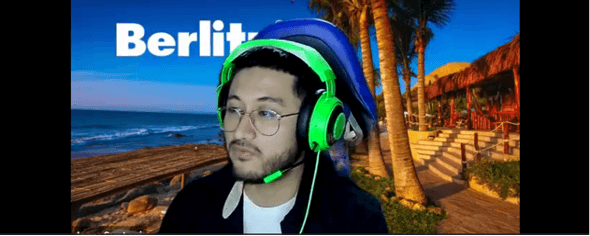 What type of cultural and language interferences challenged you to become a better teacher?
Ecuador's indigenous population, consisting of various ethnic groups, adds a unique and vibrant dimension to the country's cultural tapestry. Among these groups are the Quechua people, the Shuar, Kichwa, and Huaorani, each with their distinct languages, traditions, and customs.
These native communities often inhabit rural areas, where they maintain strong connections to their ancestral lands and traditions. Many continue to engage in activities such as agriculture, artisanal crafts, and sustainable practices that reflect their deep respect for the environment.
As an ESL teacher in Ecuador, interacting with these indigenous communities offered a profound opportunity to learn about their rich cultural heritage and traditions. It allowed for a deeper appreciation of the diversity and the coexistence of various cultural backgrounds within Ecuador's borders. It also highlighted the importance of cultural sensitivity and understanding in the teaching profession, bridging the gap between different ways of life and facilitating a more inclusive educational experience for all students.
Do schools use a textbook? And if so, do you follow it or create your own lesson plans?
In Ecuador, I favored online resources over local textbooks during my ESL teaching journey. While some schools provided textbooks, I often found them less adaptable to the unique needs and interests of my students. Consequently, I opted to create personalized lesson plans that incorporated a variety of online materials, enabling a more dynamic and interactive learning experience. Students appreciated this approach, as it catered to their specific learning goals and interests, making the lessons engaging and relevant. The flexibility and relevance of online resources resonated well with the students, fostering a positive and effective learning environment.
The TESOL course from OnTESOL boosted my lesson planning skills and gave me the structure to supplement the textbook with effective methods and engaging activities. If you are looking for a quality TEFL/TESOL provider, OnTESOL is accredited by leading organizations from Canada and the United States.