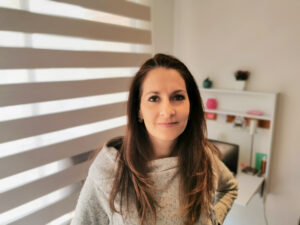 As a native Colombian, I learned English when I was young and my father's company relocated us temporarily to the United States. I always enjoyed speaking English and when I returned to Colombia it became my "super power" as a child. My parents always made sure I kept practicing and using the language, so it was always a part of my life in some way.
As soon as I graduated from college, I started working as a side job with my father who had established a translation company. This was supposed to be a temporary position, and the next thing I knew 12 years had gone by! On this blog, I will share my experience teaching English as a non-native speaker in Colombia.
About the Author: Juliana Crane completed the 120-hour TESOL certificate course with OnTESOL and two specialist courses on teaching IELTS and teaching Business English. Get certified to teach English abroad with OnTESOL! Accredited TESOL courses since 2003.
How I Got Started Teaching English
I had never envisioned myself as an English teacher. I remember a few times people asked me about it, and I would always brush it off thinking it was not for me. But then, as soon as I hit 40, I started questioning my career decisions. I was not convinced that I enjoyed what I did, and I knew I had to do something quick if I wanted to make some changes and look for something I really enjoyed. I was clueless and had no idea where to start.
Coincidently, a close friend called me saying she needed a new English teacher at her language institute. I panicked and said no, but she is not the type of person who takes no for an answer, so she convinced me to give it a try and I started with one private ESL student. I soon found out that I actually enjoyed it and was not bad at it. Then one day I had an "aha!" moment when I realized I was finally doing something I loved, and I was meeting new people and helping others.
I started teaching English to adults, mostly one-on-one business English students at companies. Even though nowadays most schools in Colombia are bilingual, there are still many people who do not get to learn English in school, or they had just a few years of learning and never continued to practice it. As Colombia opened its economy to the world, most companies now require English and pay better salaries to those who have a good level of proficiency. I had the opportunity to teach English to students of all levels, and was also trained to teach IELTS, TOEFL and other international proficiency exams.
Read: Where to Teach English in Colombia
Registering in a TESOL Certification Course to Teach English Online
When the pandemic hit, I immediately switched to teaching English online. To my surprise, more and more people were making the most of their mandatory time at home by taking English classes online. I was very grateful to have a teaching job amidst all the turmoil. It was then when I also started thinking about upgrading my teaching skills with a TESOL certification course.
After looking into many in-person and online TESOL courses, I decided to take the 120-hour Advanced TESOL and the 20-hour Teaching IELTS specialist certificate courses with OnTESOL. It was a great experience because it challenged me and I truly felt like I was acquiring useful new skills.
Teaching English as a non-native speaker in my home country has been an amazing experience. I discovered a nick for teaching that I did not know I had. I am fulfilling my goal of feeling that what I do has purpose and is of service to others, while it also allows me to meet and learn from many people.
My advice to those thinking about teaching English is do not hesitate and take the first step! No matter the circumstances, whether teaching in your country or abroad, it will be a great learning experience. Teaching English is both challenging and rewarding and it will open doors to a world you never imagined.
Find TEFL jobs abroad on the new OnTESOL job board! Free job board for certified English teachers looking for jobs online, abroad, or in Canada.