Teach English in Thailand
OnTESOL's Thailand Guide: English Teaching Jobs, Regions, and TESOL Certification
Teach English in Thailand
OnTESOL's Thailand Guide: English Teaching Jobs, Regions, and TESOL Certification
Thailand is perfect for those who like nature and adventure because it has some of the most beautiful beaches in the world, which you will have plenty of time to visit over and over again since the average English teaching job in Thailand is only 29 hours per week. Teach English in the city or in a friendly Thai village! You can choose to teach in private or public schools.
Thailand is one of the most popular destinations to teach English abroad. Teachers can easily find English teaching jobs at private ESL institutes throughout the country. Most schools are in Bangkok, Chiang Mai, and Chonburi.
For the most part, schools are family-owned businesses or small local chains. Teaching English at public schools and teaching Business English to private one-to-one students are also popular in Thailand.
Teachers work an average of 29 hours per week. You can apply via a recruitment agency or directly via schools' websites. Most schools help teachers with work permits and airfare.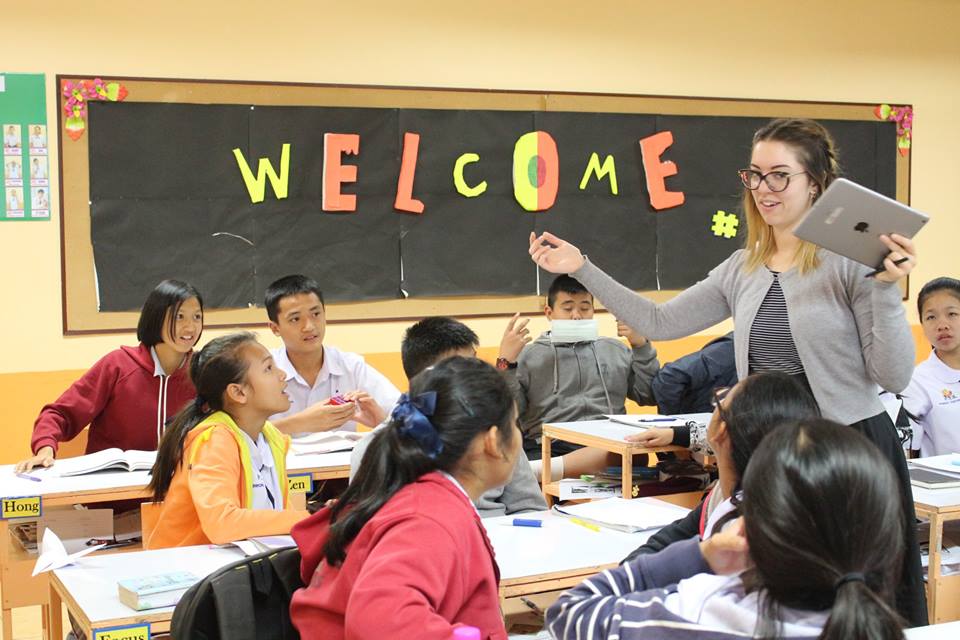 How Much Can I Earn Teaching English in Thailand?
Public schools pay a minimum of 25,000 baht per month (Approximately US$850) plus benefits, so stay away from internship programs that charge teachers hundreds of dollars and pay an honorarium that is less than US$400 per month.
Private schools pay a minimum of 32,000 baht per month (Approximately US$950) plus accommodation and benefits.
Business English programs are the highest paid English teaching jobs in Thailand. You can earn between US$25 and US$40 an hour teaching Business English in the tourist and business centers in Thailand.

Minimum Job Requirements:
Recommended TESOL/TEFL Certification For Thailand
The minimum TESOL / TEFL certification requirement for getting an English teaching job in Thailand is a 120-hour TESOL Certificate; however, we recommend the 168-hour Hybrid TEFL Certificate for K-12 teaching jobs.

The courses offered by OnTESOL includes course material recognized by TESL Canada, professional tutor support, and free job placement assistance in Thailand. Your dream job is waiting for you!
How To Apply for TEFL Jobs in Thailand
Apply for English teaching jobs online, via a recruiter, or in person. All these options are free. Below we will show you their advantages and disadvantages. Don't pay for job placement assistance or take an internship in Thailand! These are the most well-known scams in the TEFL industry. Find well paid teaching jobs with just a university degree and an internationally recognized TESOL / TEFL certificate. Teaching experience is not required.

Apply Online
Private schools in Thailand accept job applications all year round. You can apply online from the comfort of your home. The Director of Studies will interview you via Skype or telephone, and the school will help you process the visa.
Some schools offer subsidized airfare or a bonus to reimburse you for your travel expenses. When you get to Thailand, the school will likely pick you up at the airport and take you to your apartment. Most job offers come with full or partially subsidized accommodation.
Applying for jobs online is the most common route for new teachers. It is quick, safe and free. You can find job ads and a list of schools on the OnTESOL job board or you can visit Ajarn, where many Thai schools post job ads.
Use a Recruiter
Using a recruitment agency is very common. It is free for applicants because schools pay recruiters to find qualified teachers. For this reason, private language schools give preference to teachers who apply online.
Using a recruiter is highly recommended for those who wish to teach in a Thai public school.
Apply in Person
Just choose a city and go! Flying to Thailand and applying for jobs in person is the most unorthodox option, but it has its benefits. Applying for jobs in person allows teachers to see the facilities and talk to the teachers.
Furthermore, the best schools only hire teachers whom they can interview in person. This is true for Thailand as it is for the rest of the world; the reason is that a face-to-face interview allows the Director of Studies to find more about the teacher as well as test his or her lesson planning skills on the spot. Some schools in Thailand do not require TESOL certification, but the best ones do — and they will test your teaching skills during the job application and interview.
Teaching At Language Schools In Thailand
TEFL THAILAND
There are hundreds of language schools in Thailand – maybe more. A great number of them are in the capital, Bangkok. My advice to those who want to teach English in Thailand can be summed up in four words: presentation, enjoyment, methodology, and hours.
Get Free Job Placement Assistance In Thailand!
Such a beautiful country could not be left out from our free job assistance program. OnTESOL provides free recruitment services, a Thai job board so you can access hundreds of jobs throughout the country, and a list of employers for you to start your job hunting process.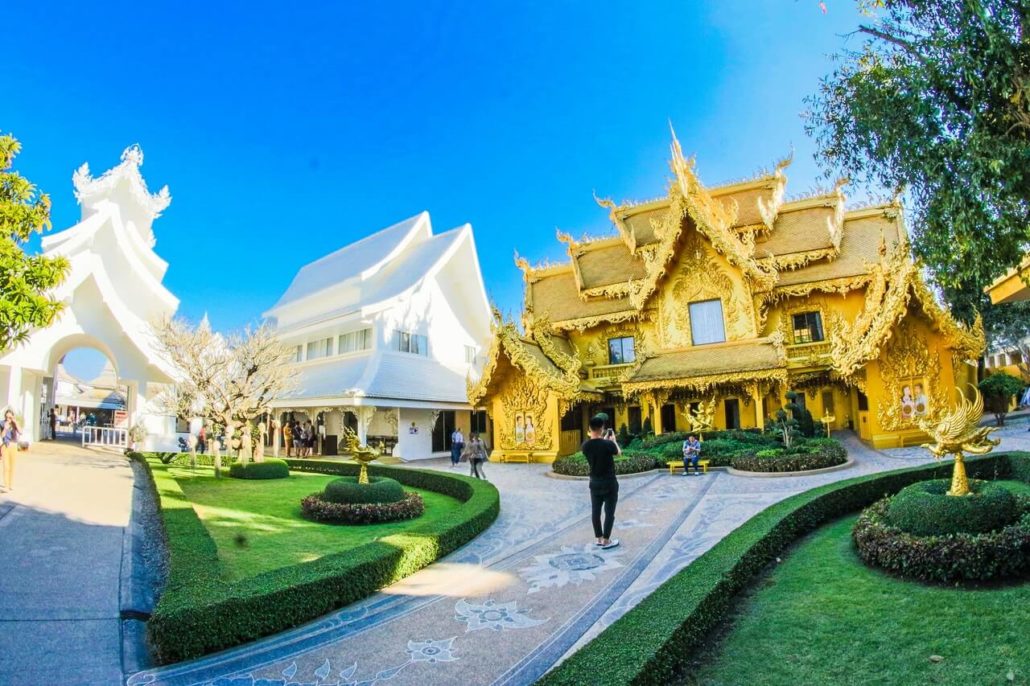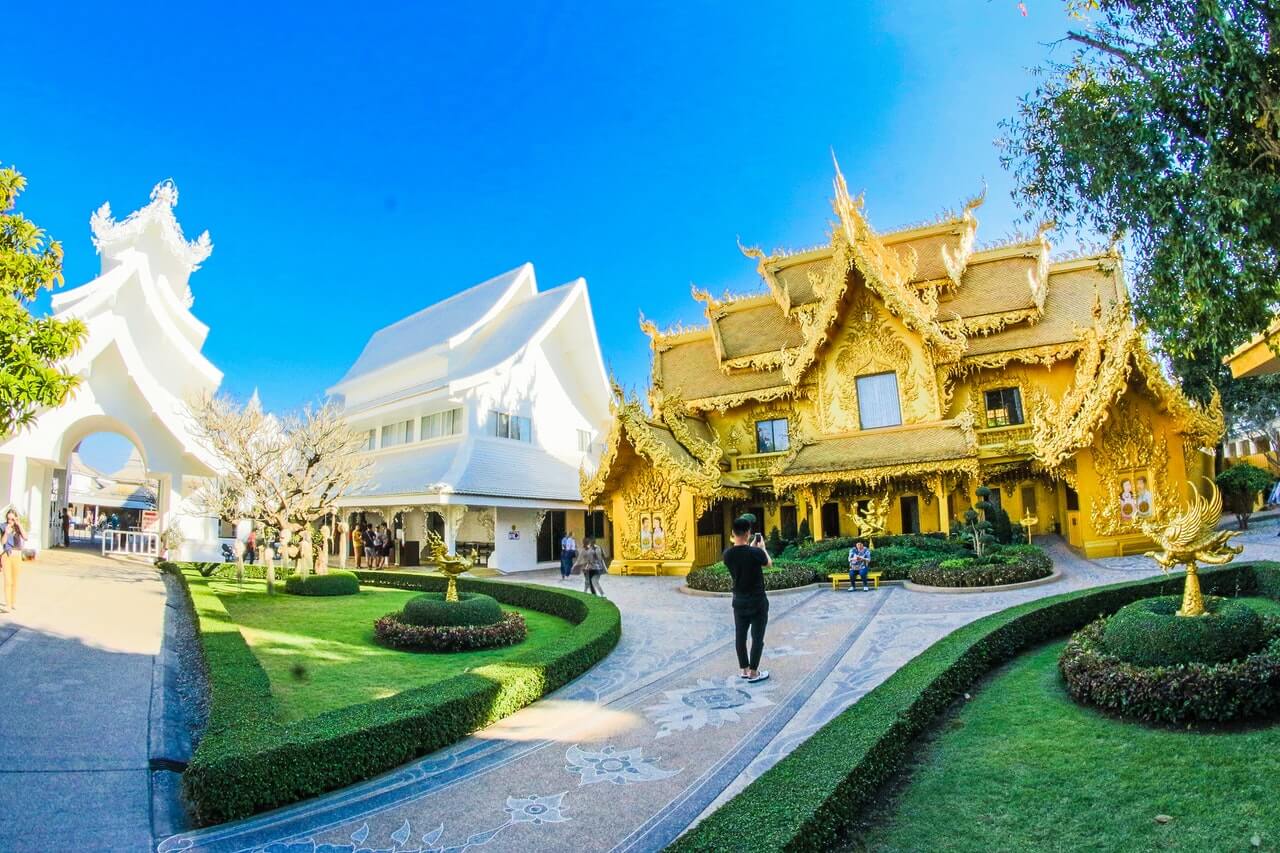 Find English Teaching Jobs in Thailand
FREE JOB BOARD BY OnTESOL
Got your TEFL / TESOL certification? Apply for English teaching jobs in Thailand and other countries.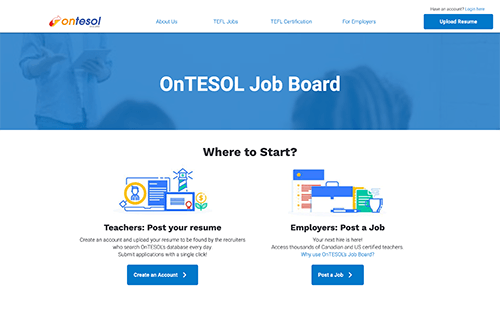 The Best Cities To Teach English In Thailand: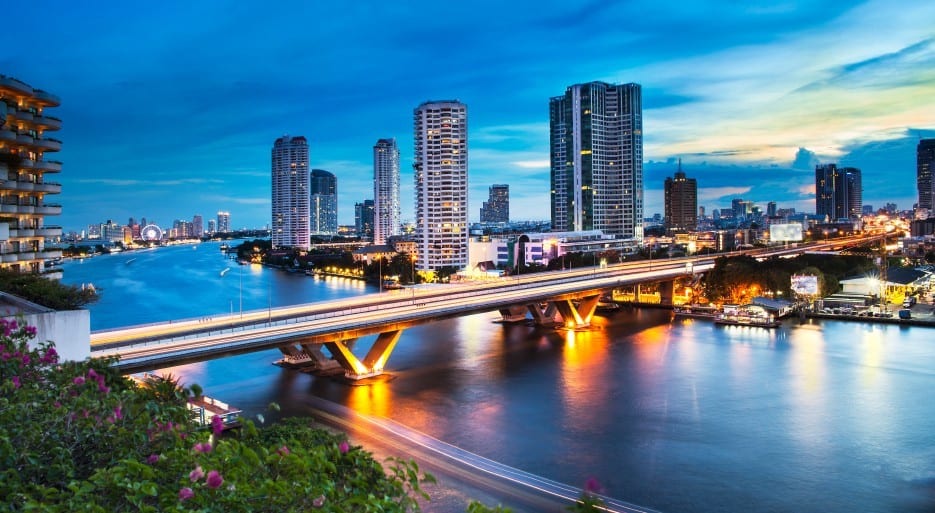 As the capital, Bangkok is where you will find the most TESOL jobs. There are many language institutes operated by Thai and international chains. There are also many jobs in family-owned schools and in the public school system. Teaching experience is not required, but experienced teachers can teach business English lessons and earn a much higher income.
Teach English in Chiang Mai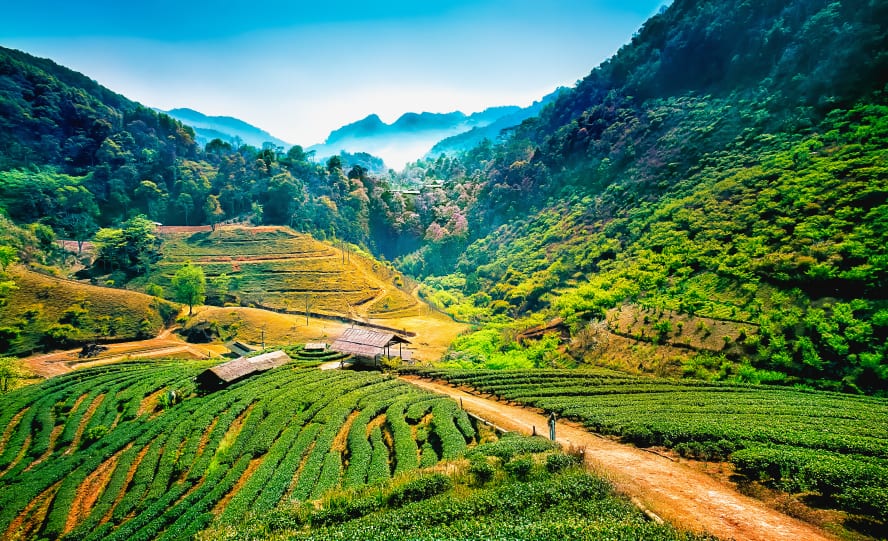 Those who want to experience Thai culture go to teach English in Chiang Mai. Located in northern Thailand, Chiang Mai attracts millions of tourists who come to see Thailand's beautiful temples and enjoy traditional festivals. The number of jobs in the private and public sector is similar to Bangkok, but schools in Chiang Mai pay slightly less.
Teach English in Chiang Rai, Thailand
Chiang Rai is a small city near the northern border of Laos and Myanmar. It was founded in 1262 and has played an important role in the history of Buddhism. People interested in teaching English in Chiang Rai should apply for public school jobs only as there are very few private academies. Wages are the lowest in Thailand, but the cost of living is also very low.
Teach English in Phuket, Thailand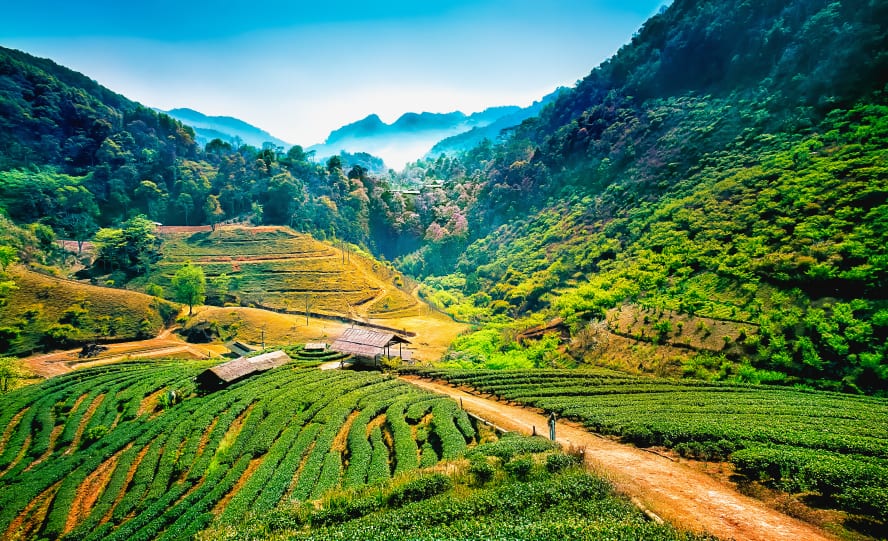 Phuket is the place that resonates in everyone's mind when they think of teaching English in Thailand. Phuket's white sandy beaches and clear blue waters attract tourists from all over the world. Phuket is also known for its relaxed attitude and delicious food. Go surfing, trekking, dolphin watching, or read a book under a tree. New teachers should apply for TESOL jobs in public schools, while experienced teachers can pursue highly paid jobs in some of the few private language schools that operate in Phuket.
Find Articles By OnTESOL Graduates In Thailand
Learn more about the life of the ESL teacher in Thailand. Click on the links below to find tips on living, traveling, and teaching English in Thailand!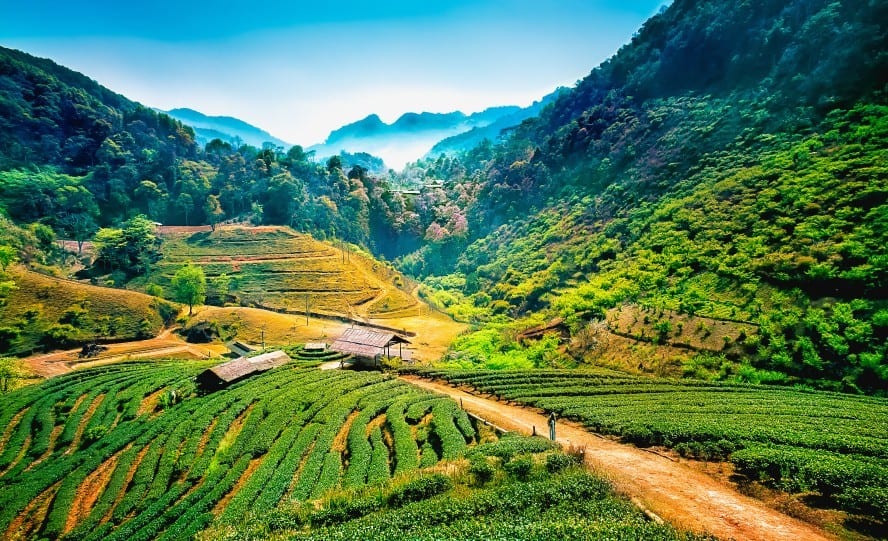 Thailand
Most people who come to Thailand come here for the same reason, which is to find their sma…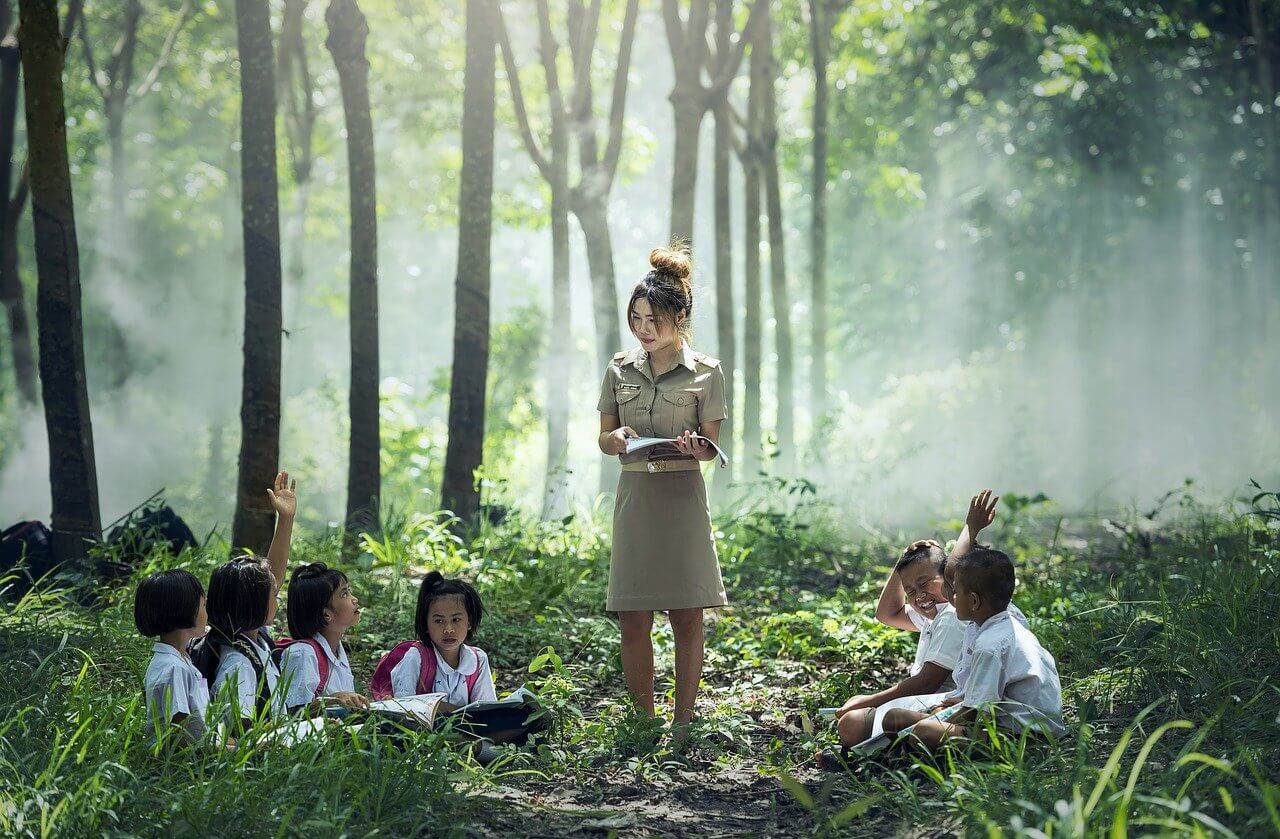 Thailand
I taught English in Thailand for a couple of years, and I can testify towards the cold sweat that de…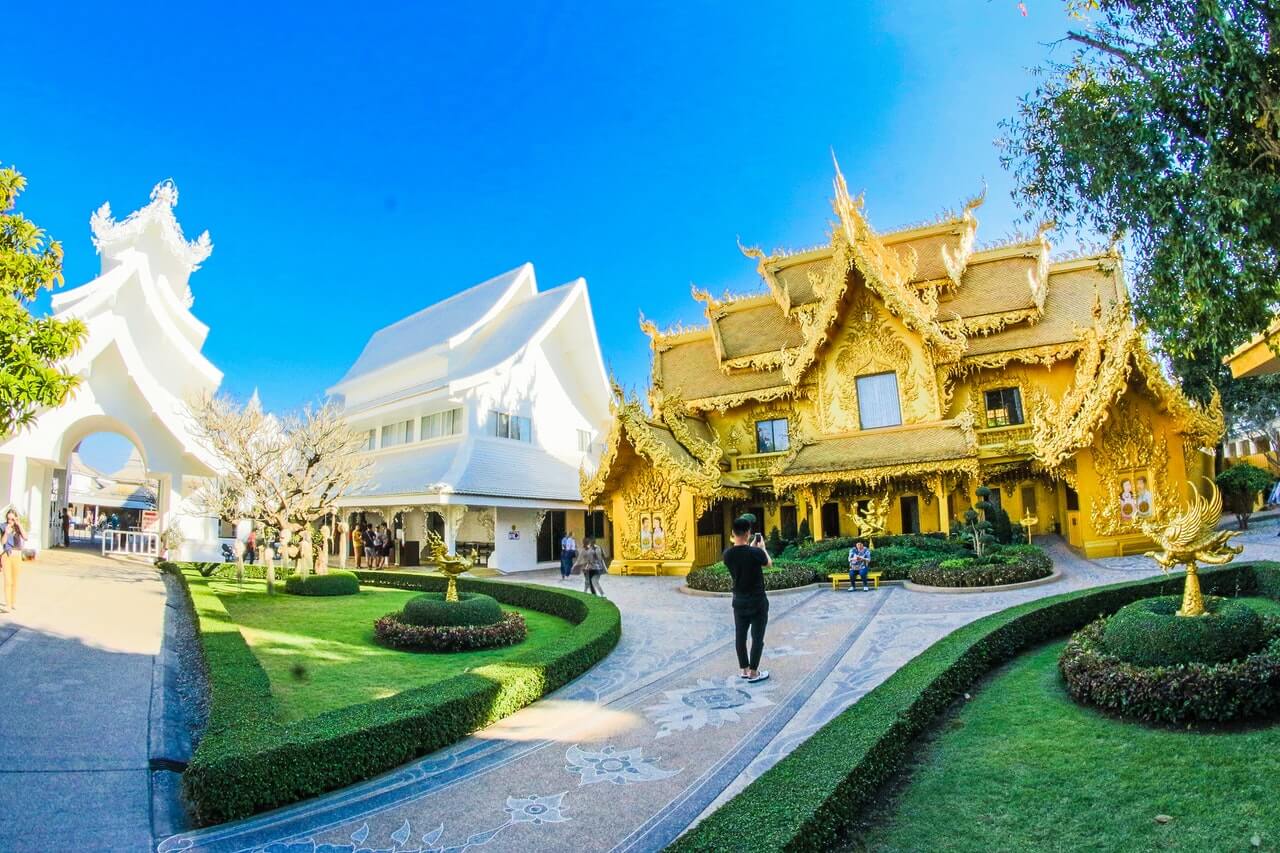 Thailand
My interest in teaching English abroad was sparked when I first studied abroad in China. It was…