Teaching English in Chiang Mai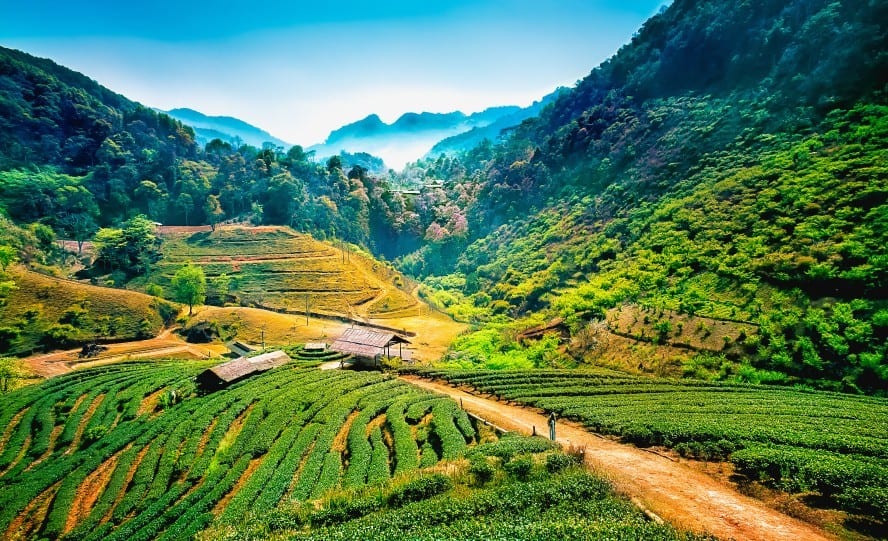 Known as the 'Jewel of the North', Chiang Mai is the perfect city in Thailand to teach English for its tranquility and affordability. Teaching English in Chiang Mai is an excellent way of experiencing traditional Thai culture because it is not as touristic as other cities. The city's slow pace and friendly vibes is something that attracts many teachers from all over the world. A $1,200 monthly salary goes a long way in Chiang Mai, where rent is just under $300!
Chiang Mai is a vegetarian's haven! So many who teach English in Chiang Mai flock to Pun Pun for the delicious, fresh and organic Thai dishes all sourced from the restaurant's local farm. For the humanitarian and foodie in you, head over to Free Bird Cafe, where the proceeds from the restaurant go to a local organization called Thai Freedom House supporting Burmese refugees through art and language. Upon arriving to Chiang Mai, get the Nancy Chandler map to guide you to the best restaurants, which can be bought at any book store near the Tha Phae Gate.
Speaking of the Tha Phae Gate, this is a site anyone planning to teach English in Chiang Mai needs to know. It is a preserved city gate that dates back to ancient times, and today it serves as the site of many weekly cultural festivals and celebrations. One of the most aesthetically pleasing celebrations is the Chiang Mai Flower Festival. The entire gate becomes the site of exhibitions, contests and sales and the parade with adorned flower floats is a must-see! To witness a truly mesmerizing spectacle, those who teach English in Chiang Mai, must attend the Lantern Festival in November, where thousands of paper lanterns are lit as people make a wish into the night's sky.
Those who want to spruce up a new apartment, the best place to head is the Night Bazaar in Chiang Mai. The streets come alive with this nightly market, where you will find everything from handicrafts and souvenirs to home decor and DVDs. This is also a great place to go for a drink and make it a fun night out.
Chiang Mai is a city that is often recommended as a place to get started in your TESOL career, as it is a very laid back and friendly place to live where a smile and good manners will take you a long way. There are many new ESL teachers from all over the world, ranging from young university graduates to retirees. The 34th Annual Thailand TESOL International Conference was held here, so conferences do appear from time to time in this great city.
Read More on Teaching English in Thailand!