TEFL / TESOL Certification Thailand
Recognized Worldwide
Earn Your TEFL / TESOL Certificate Online
The accredited TEFL / TESOL certification courses offered by OnTESOL are valid worldwide and include free job assistance in Thailand. Qualify for high paying jobs in Thailand with an internationally recognized TEFL / TESOL certification. OnTESOL will teach you the lesson planning skills that you need to succeed as an ESL teacher in Thailand.
Our advanced CELTA-equivalent online TEFL / TESOL courses are perfect for entry-level ESL teaching positions, K-12 positions at international schools, and high-paying business English teaching positions in Thailand. Whether this is your first time going abroad, or you are an experienced teacher looking for adventure, OnTESOL has the right TEFL / TESOL certification for you!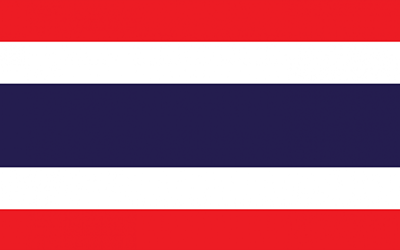 Recommended TESOL Certification for Thailand
The minimum TESOL certification requirement for English teaching jobs in Thai public schools, International Schools, or private after-school English classes is a 120-hour TEFL / TESOL certificate; however, aiming for the minimum requirements may not the best option in terms of job opportunities and job satisfaction.
One of the challenges of entry-level K-12 jobs in Thailand is that classes tend to be large, with a minimum of 25 and a maximum of 50 students. Another challenge is that entry-level K-12 teachers often receive little support in curriculum development and face large classes without a textbook or syllabus to follow.
The 168-hour Hybrid TEFL Certificate is highly recommended for K-12 ESL teaching jobs in Thailand because it offers extra training with a special focus on the approaches that English teachers should use when teaching to children or teenagers. Get ready to stand in front of 40 rowdy kids with an accredited TEFL / TESOL certification course. Learn to create lesson plans that replace the textbook with communicative and task-oriented activities.
Unique features include:
Lab assignments for learning practical lesson planning skills
10-hour Lesson Planning Workshop
Specialist modules in TEYL, TEO, and TEFL
A wide variety of pre-recorded videos
Tutor feedback and support
Lifetime job assistance and access to the job board
Those who have one or more years of teaching experience may apply for high-paid Business English teaching jobs in Thailand. The 20-hour Teaching Business English specialist is highly recommended to learn how to teach Business English one-to-one or at a language center. In this specialist, you will learn everything from performing a Needs Assessment for your students to developing the first four 1-hour lessons based on a series of lesson plans that fit with the learning objectives you negotiate with your students.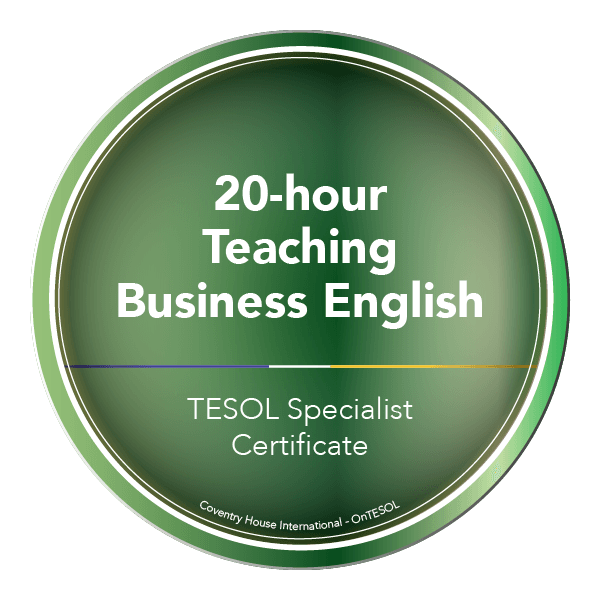 FAQs TEFL / TESOL Certification Thailand
How Does OnTESOL Compare with CELTA?
The UK-based CELTA certification course does not offer comprehensive training in lesson planning. Their main focus is the Practicum and lesson planning is introduced lightly in preparation for this module. The 120-hour and 168-hour TEFL / TESOL certification courses offered by OnTESOL include 3 lesson planning Lab Assignments that will prepare you to use a variety of communicative and task-based lesson planning frameworks in Thailand and internationally.
Should I Take the Cheapest TEFL / TESOL Certification for Thailand? 
Cheap online TEFL courses under $200 may get you an entry-level teaching job in Thailand because they only serve to tick a box on the work visa application, but they won't prepare you much for the classroom. This is because cheap online TEFL / TESOL certification courses asses their trainees through quick multiple-choice assignments or reflection essays instead of giving trainees the opportunity to practice the ESL lesson planning frameworks they need to become a successful ESL teacher in Thailand. 
Do I Need to Renew My TEFL / TESOL Certification If I Don't Want to Teach in Thailand Forever? 
Your OnTESOL credential will be valid for life. You can use it to teach English abroad anywhere you want to go, and it's also valid for teaching jobs in native English-speaking countries such as Canada and the United States. 
"My tutor was extremely supportive in giving constructive criticism that was very beneficial for my professional growth as a teacher. She also gave me many ideas for extending lessons and introducing further materials for students. I feel that my career as an international teacher has been boosted with new confidence."
Debra Wapple
THAILAND
READY TO BECOME TEFL / TESOL CERTIFIED?
Our accredited TEFL / TESOL programs will give you the skills and knowledge you need.