Teaching English in Chiang Rai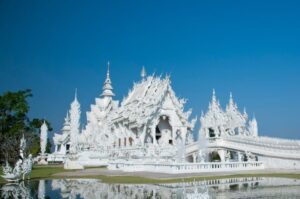 To teach English in Chiang Rai is to enjoy a slower pace, a quaint village vibe, endless trekking, great cuisine and ancient Buddhist history. Make great new friends teaching abroad for a year in Chiang Rai and get valuable experience in Education. Save money to travel around Thailand after your TESOL contract! Chiang Rai is the perfect place for young university graduates who want to make a difference in people's lives. Most jobs are in Thai public schools, so you will be teaching English to kids between the ages of 6 and 15.
The salary is about $1,000 per month plus subsidized accommodation. The cost of living in Chiang Rai is very low, so you can live really well in this part of Thailand.
Read More on Teaching English in Thailand!