My interest in teaching English abroad was sparked when I first studied abroad in China. It was then that I knew I wanted to go abroad again to learn and to expand my horizons.
I was open and ready for changes and challenges at the time that I was applying for a position overseas. Since then, it has been the best decision I have ever made.
About The Author: Ellie Coombs taught English in Thailand. She chose TSETA Thailand as her Recruitment Agency.
There are many benefits and rewards for teaching English in Thailand. For example, the cost of living is cheap. This includes rent, eating out, and transportation.
Opportunities to travel within Thailand and to its neighboring countries are very affordable. The main challenges I have faced, include the language barrier and perhaps for some, the cultural differences.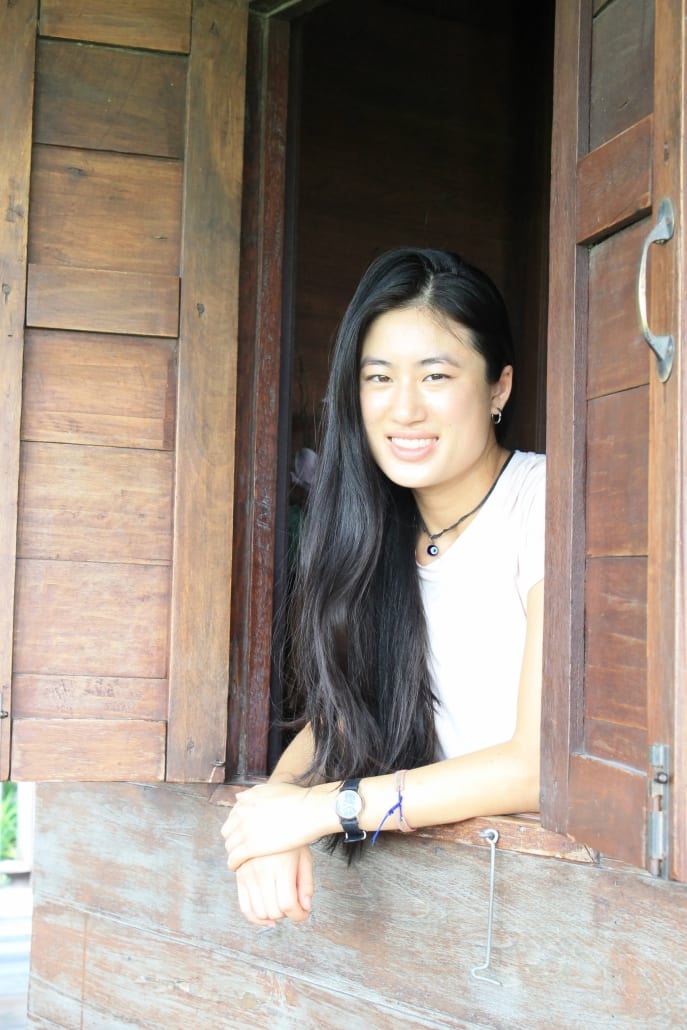 What Prepared Me To Teach Abroad
My TESOL course has prepared me for teaching abroad by giving me the resources and tools I need in the classroom.
I have a wide selection of activities to choose from and support from the advising team. Most recently, knowing the 5 stages of culture shock has helped me to navigate the last step of returning home successfully by understanding what to expect.
From my time living abroad, the lesson that stands out to me the most is to be open-minded and accepting of new ways. Your experience is truly what you make of it.
Be present and adapt to challenges as they come. This will ensure that you give your students your best effort that they deserve each and every day.
You will also meet and befriend locals and people around the world.
Try not to miss out on developing new friendships and or exploring exciting opportunities to connect with your surroundings.
Why Choose TSETA Recruitment Agency?
As a former teacher who taught in Suphanburi province for one year, I chose TSETA as my recruitment agency because of the care they take for each of their teachers. The staff treated me like family and made sure I was well looked after throughout my time there and beyond.
They managed my visa and work permit documents properly and professionally from their many years of experience.
In addition, they picked me up from the airport, placed me in a clean, spacious apartment close to the school.
They also provided me with resources for anything I could possibly need. When my Dad came to visit for 10 days, they were very accommodating, giving me some days off so that I could spend quality time with him.
Additionally, I was able to give him a tour of my school and living situation. I cannot express enough how grateful I am for both Michael and Supamas. They are both such genuine, kind, and caring people!

Get free job placement assistance with OnTESOL and TSETA Thailand!
Advice to Teachers Interested in Teaching Abroad
My advice to someone considering teaching abroad is to come with a positive mindset, ready to embrace different cultures and challenges that come your way.
Be sure to provide a well-rounded resume and be sure to include your volunteer, language, or any other relevant experiences that give your recruiter an accurate picture of what you have to offer.
An Experience to Remember Forever
In conclusion, I cannot recommend teaching and living abroad in Thailand enough. I have made life-long friendships and I am proud of the difference I made in the lives of my wonderful students.
My students have also enriched my life equally. I have had the most amazing adventures in my travels and gained new perspectives that have changed me positively forever.
Thailand will always be part of my heart!