I taught English in Thailand for a couple of years, and I can testify towards the cold sweat that descends when suddenly faced with a packed classroom of young, rowdy Thai kids. As soon as you get a grip of the situation, you will realize the huge benefits of teaching English in a rural-based Thai primary school.
First off are obviously the kids. Their English may be non-existent and their behaviour towards you nowhere even close to the respect they have for your Thai colleagues, but they are abounding with curiosity, enthusiasm, openness and fun.
Other great benefits of teaching in a rural location as opposed to a big city such as Bangkok are the landscape and the quaint lifestyle. My school is located in a quiet village where I live. Everyone is local and you will instantly be famous throughout the entire village. Having never lived in a small community before, I love the feeling of belonging and unity that my village offers.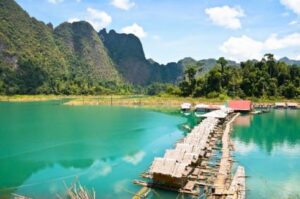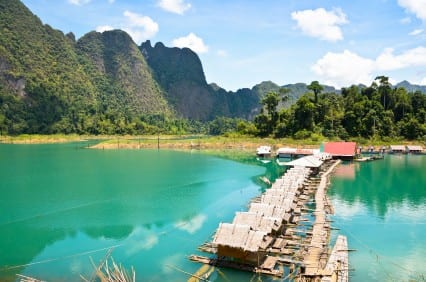 Being such a small school, formality is not too much of an issue. Holidays are often announced, for reasons varying from 'teachers have been working hard, they need a rest' to school excursions to community events to temple gatherings.
Classroom Management and Planning in Rural Thai Primary Schools
In the classroom, I am given complete freedom. I can set my own syllabus and have full control over the lessons I teach. This means I can take advantage of being the easy, entertaining 'farang', and have lessons filled with creativity, mess, noise and fun; a world away from the regimented, traditional Thai teaching style.
There are, however, a few warning points that have to be mentioned for making your experience more comfortable.
Using L1
Firstly, the language barrier. When teaching the younger children, those ESL students between 6 and 9 years of age, you soon realize their limited attention span; therefore, quick and basic use of L1 is recommended. I find taking advantage of my basic understanding of the Thai language the most efficient way to achieve this. When possible, I clarify points using a few words in Thai to help the least proficient. You are not expected to learn the local language, but there are times when using L1 has its advantages.
Resources
Secondly, take advantage of the resources you have available and the lessons you learn in the TEFL / TESOL course. For me, the resources I use with my Thai primary students is pretty much whatever I can find or buy independently. The school doesn't really have anything to offer in terms of textbook, equipment, paper, and materials. While this creates costs and barriers, it is your chance to get your creative juices flowing; it's amazing the fun to be had with a blackboard, a few scrapes of paper and some sticky tape! There are also a ton of fun activities that help your young students learn while they are active. You will learn how to plan your own ESL lessons with communicative and task-based activities in the online TEFL certification course with OnTESOL. You can get your TEFL credential online to qualify for teaching jobs in Thai primary schools.
Work Visa
Thirdly and finally, the dreaded visa issue, which for Thailand can be quite a hassle. Teaching in such a small rural Thai school there is no way you will be automatically provided with necessary paperwork and instruction to obtain the work permit and visa.
If your plan is to teach in rural schools, you have to arrange it all yourself, which is quite a headache. With some research, helpful friends who are happy to assist and translate, or a reputable recruiter it may just be possible. If you would like to receive help with the work visa from your employer, it is recommended to apply for teaching jobs with language schools or international schools in Bangkok or other city-oriented destinations instead.
Learn more about teaching English in Thailand and apply for teaching jobs on the OnTESOL job board.