Having taught English in Thailand for a couple of years, I can testify towards the cold sweat that descends when suddenly faced with a packed classroom of young, rowdy Thai kids.
As soon as you get a grip of the situation, you will realise the huge rewards to be gained from teaching in a Thai primary school.
First off are obviously the kids. Their English may be non-existent and their behaviour towards you nowhere even close to the respect they have for your Thai colleagues, but they are abounding with curiosity, enthusiasm, openness and fun.
My school is located in a quiet village where I live. Everyone is local and you will instantly be famous throughout the entire village. Having never lived in a small community before, I love the feeling of belonging and unity that my village offers.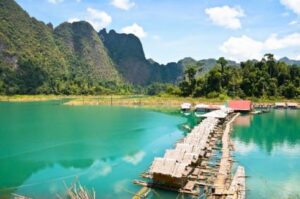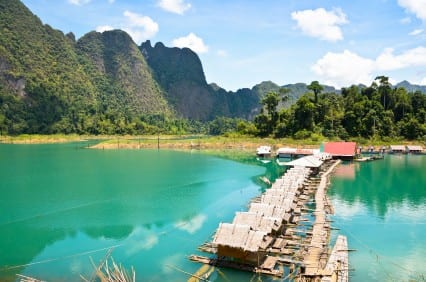 Being such a small school, formality is not too much of an issue. Holidays are often announced, for reasons varying from 'teachers have been working hard, they need a rest' to school excursions to community events to temple gatherings.
Classroom Management and Planning – TESOL Thailand
In the classroom, I am given complete freedom. I can set my own syllabus and have full control over the lessons I teach.
This means I can take advantage of being the easy, entertaining 'farang', and have lessons filled with creativity, mess, noise and fun; a world away from the regimented, traditional Thai teaching style.
There are, however, a few warning points that have to be mentioned for making your experience more comfortable.
Using L1
Firstly, the language barrier. I can't imagine being able to do this job without having a basic grounding in the Thai language. When teaching the younger children, 6- to 9-year olds, you soon realise their limited attention span; therefore, quick paced, active lessons are a must.
You won't get much patience from your students if they can't figure out what you expect from them and how, and for me, I find taking advantage of their native language the most efficient way to achieve this.
Resources
Secondly, the resources you have available. For me, it's pretty much whatever I can find or buy independently. The school doesn't really have anything to offer in terms of equipment, paper, and materials.
While this creates costs and barriers, it is your chance to get your creative juices flowing; it's amazing the fun to be had with a few scrapes of paper and some sticky tape!
Work Visa
Thirdly and finally, the dreaded visa issue, which for Thailand can be quite a hassle. Teaching in such a small school there is no way you will be automatically provided with necessary paperwork and instruction to obtain the work permit and visa.
You have to arrange it all yourself, which is quite a headache. With some research, helpful friends who are happy to assist and translate, or a reputable recruiter it may just be possible. I will keep you posted…
Teach English in Thailand! Recommended TESOL certification for Thai primary schools: 120-hour TESOL Certificate with TEYL.