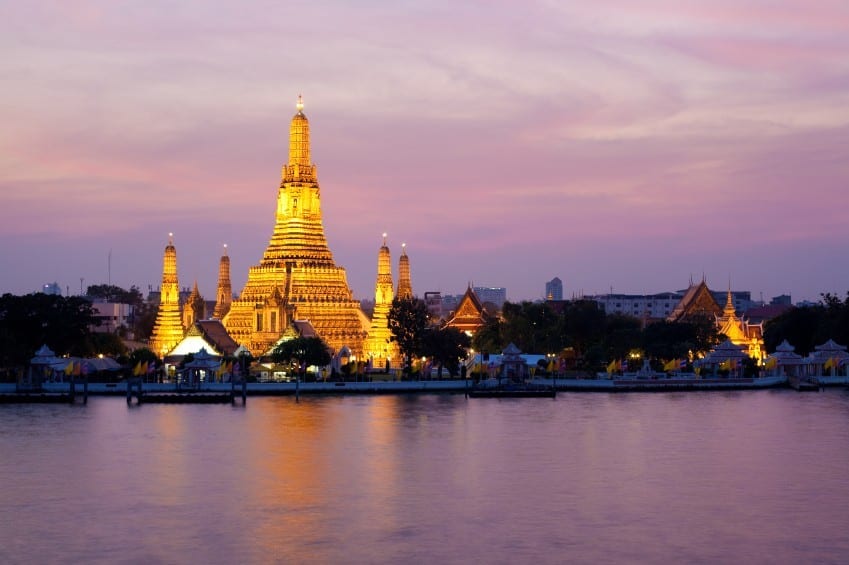 There are hundreds of language schools in Thailand – maybe more. A great number of them are in the capital, Bangkok. My advice to those who want to teach English in Thailand can be summed up in four words: presentation, enjoyment, methodology, and hours. Keep in mind that this is solely based on one teacher's observations of a few language schools out of hundreds.
 -Thailand TESOL: Online TESOL certification courses by OnTESOL!-
Dress to Impress!
First, it seems to be important for the candidate to be presentable. I did not know at the time; however, appearance is very important in the Thai culture from my observations. Luckily, I was well dressed and groomed for my interview at the beginning of my journey. I am convinced that this played a big part in acquiring the position. Therefore, dress for success.
Read: Teaching in Bangkok
Plan Fun ESL Classes!
Second, the class has to be enjoyable for the student(s). From my observation, the students were truly the boss. The slightest complaint or boredom would lead to the replacement of the teacher. I noticed teachers getting replaced quickly and often; therefore, I learned that an engaging and enjoyable class was essential. A lesson plan with multiple back up activities is highly suggested.
Read: Teaching in Chiang Rai
Invest in TESOL Training!
Most language teaching schools follow books and some have their own teaching methodology that has to be followed; however, sometimes things don't work in the classroom and having the skills to adapt a lesson is key for success! The TESOL Diploma program offered by OnTESOL provides the most comprehensive training.

Read: Teaching in Phuket
Balancing Work and Life in Thailand
Finally, how well an individual wants to live depends on the number of hours they teach. However, the more one works, the less of a social life, or just life, one will have, and I have seen teachers work seven days a week to live a middle class lifestyle that matched back in Canada. I was one of them for years. The wages here in Thailand are low and by the hour – no hours, no income. Work can be seasonal too. Therefore, it is up to the individual to strike the necessary balance.
Read: Teaching in Chiang Mai
In short, consider presentation, enjoyability, methodology, and hours if you choose Thailand. Best of luck and enjoy the experience.
Related Articles:
TESOL Jobs: How to Apply for Jobs in Thailand
https://ontesol.com/wp-content/uploads/2014/06/iStock_000012731938Small.jpg
565
849
clareE
https://ontesol.com/wp-content/uploads/2018/02/Ontesol-Logo-Small-300x138.png
clareE
2015-06-01 17:38:18
2020-10-08 14:19:29
Teaching at Language Schools in Thailand