Teach English in Spain
OnTESOL's Spain Guide: English Teaching Jobs, Regions, and TESOL Certification
Teach English in Spain
OnTESOL's Spain Guide: English Teaching Jobs, Regions, and TESOL Certification
Spain is the top destination for teaching English in Europe. Famous for its beaches, festive culture, and delicious foods, Spain is very popular with British ESL teachers looking for better pay and a sunnier lifestyle. North American teachers who hold an EU passport or apply via the MoE are also eligible for work in Spain. This Teach English in Spain Guide by OnTESOL will tell you more about each city, give you tips for job hunting in Spain, and help you prepare for the job with the right TESOL certification.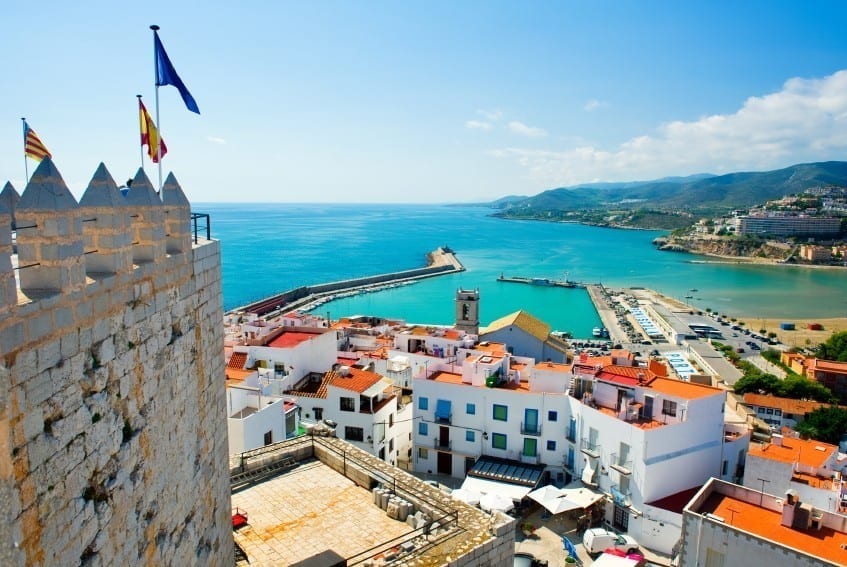 Job Market
Spain has one of the largest TESOL job markets in Europe. Language schools are widely spread throughout the country as demand for ESL instruction continues to rise in a country of 47 million citizens. ESL teachers in Spain can choose to live in big cities such as Madrid, Barcelona, and Valencia, or retreat to one of the many a quiet towns.
Most schools are small private organization that were established in the mid 1990's when Spain joined the European Union.
Spaniards have invested a lot of time and money in English language instruction, continuing to do so even during the recession. TEYL is the largest market in Spain, as it is the norm for families to send their children to a language school from September to June. Test preparation courses and private one-to-one lessons are also big ESL markets. It is very common for ESL teachers to work at a school and offer private lessons on the side. Furthermore, many Spanish people travel to the UK and Canada for summer immersion programs.
How Much Can You Make Teaching English In Spain?
ESL teachers can live comfortably in Spain, earning 12 to 20 euros per hour. Rent is relatively cheap in smaller towns and the transportation system is great if you have to travel by train or subway.
Minimum Job Requirements
University Degree.
120-hour TESOL certificate. OnTESOL recommends adding a 20-hour specialist on Teaching English to Young Learners (TEYL) or Teaching a Business English Course (TBEC) .
EU citizenship
How to Find the Best English Teaching Job in Spain
Spain has one of the largest ESL markets in Europe and finding a TESOL job here is easy if you go to the right city at the right time. There are many cities where you can teach English in Spain and most well-paid jobs are in the private sector. There aren't any recruitment agencies operating in Spain, so this guide will help you find the job that is right for you and excel in job interviews.

Private Language School Jobs in Spain
Most English teaching jobs in Spain are found at private ESL schools. These are generally small but professionally run schools. Class sizes are between 5 and 15 students, so the environment is prime for using Communicative Language Teaching (CLT) methods. Most ESL schools in Spain close for the month of August and the school year starts in October, so the best time to arrive and apply for jobs is the first week of September.
ESL schools in Spain pay very good wages, but they can't afford visa processing or recruitment fees. Having an EU passport or the Spanish NIE card is a must, and applying for jobs in person is highly recommended. Many language schools advertise jobs early, so you can apply before you arrive in Spain and get assistance with finding accommodation.
Public Schools Jobs with the Ministry of Education
A job with the MoE is perfect for young university graduates from Canada and the USA who want to work and live abroad for a year in Spain. The MoE provides a monthly grant of 700 Euro plus work visa. The Language and Cultural Assistant position with the MoE involves teaching K-12 English or French at public schools throughout Spain.
Passing the Job Interview
Your TESOL certification and experience will prove to be very valuable during the interview because the Director of Studies will ask you about your favorite teaching methods, the textbooks you have used and how to overcome difficulties in the classroom. You may even get a request to create an activity or full lesson plan on the spot.
Inquiring about the class and the school's curriculum during the job application is highly recommended. Not only will you appear more professional, but the information you obtain will allow you to bring a small portfolio with lesson plans to discuss with the Director of Studies during the job interview.
Teaching in Spain: How TESOL Certification Will Help You
TEFL SPAIN
When you know how to create professional lesson plans, you don't need to rely on the textbook as much.
Your students have fun with role-play activities that mimic the real world and your class can become a fun movie night, where students learn new grammar and vocabulary.
The Best Cities To Teach English In Spain:
Teach English in Madrid, Spain
Madrid is divided between the old and the new. The old part of town has the most beautiful architecture and offers the best tapas experience! Madrid is the perfect place to teach English if you love art. The Prado museum is one of the world's most popular museums and hosts some of the most beautiful Picasso paintings. If you are a football fan, Real Madrid is one the world's finest football clubs and important matches are held here, including Champions League rounds and the classic match against Barcelona.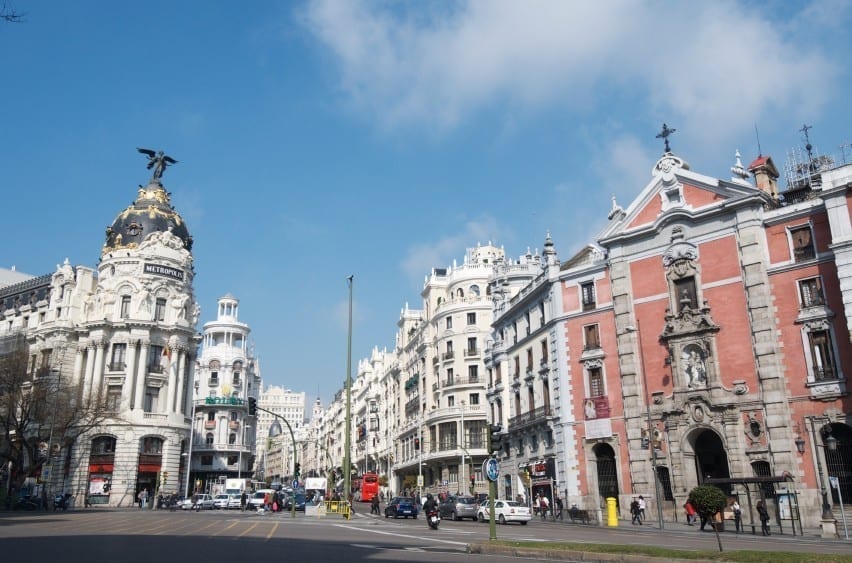 Teach English in Barcelona, Spain
Famous for its night life, beautiful architecture, friendly people, and beautiful Mediterranean beaches, Barcelona is a great place to teach English. Live and breathe the wonderful architecture of Antoni Gaudi: La Sagrada Familia, Park Guell, Casa Mila, Casa Batllo, and Casa Vicens are some of the most artful architectural sites in the world. If you love the game of football, you cannot miss a game of the Barcelona Club, which has won the European Champions League three times in the past decade. Superstars like Maradona, Ronaldinho, and Messi have worn the 'bluegrana' jersey.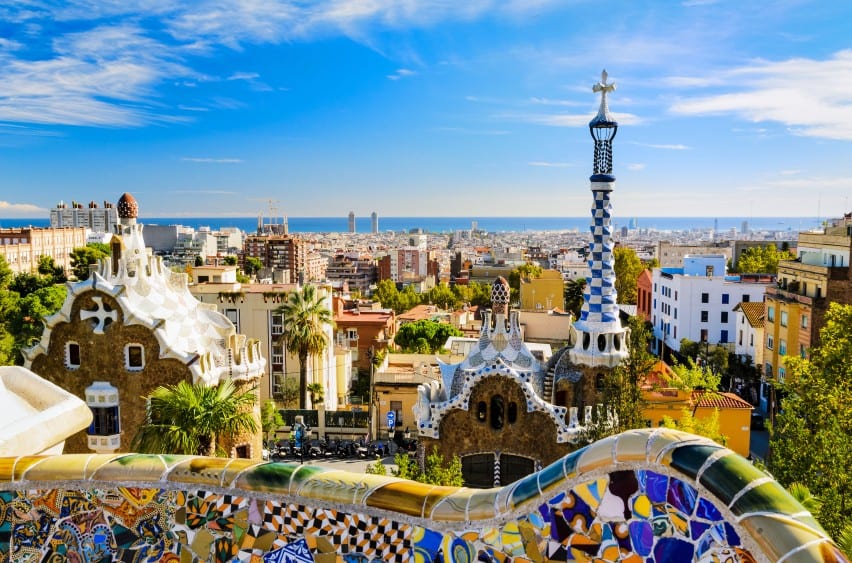 Teach English in Bilbao, Spain
Bilbao is a great city for teaching English if you want to experience the rich Basque culture and all it has to offer in the arts, architecture and gastronomy. Bilbao is also a great place to teach English if you like to surf all year-round and ski or snowboard in winter.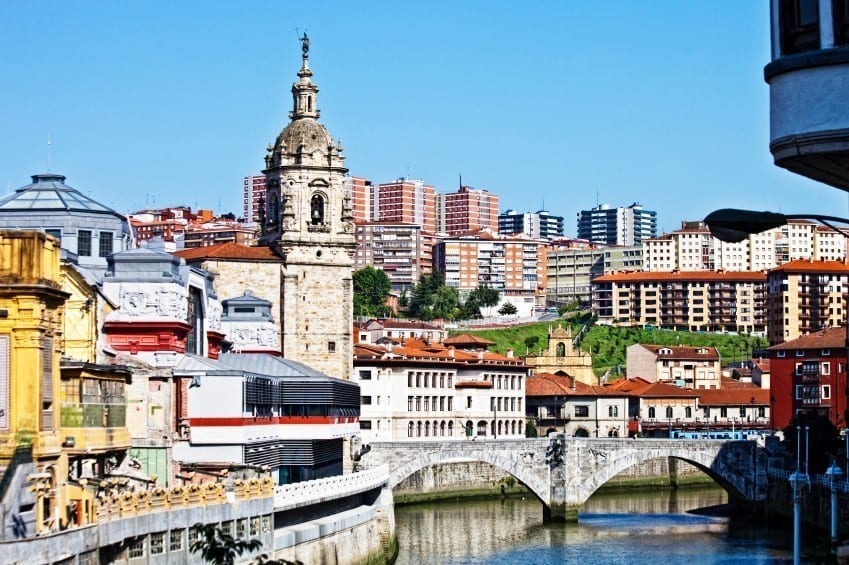 Teach English in Valencia, Spain
Valencia is Spain's third largest city and one of the most beautiful Mediterranean cities in Europe. Valencia plays an important economic role in Spain because it has the 5th largest port in Europe and a large influx of tourists from all over the world. Teaching business English in Valencia is highly recommended. Valencia is known for its traditional paella and a large number of modern museums in the sciences and the arts.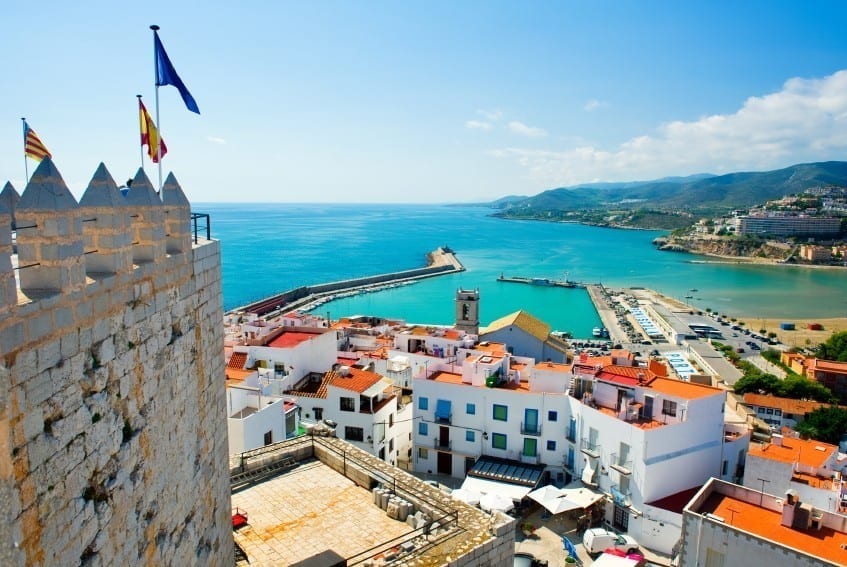 Teach English in Sevilla, Spain
Sevilla is the city to go to if you want to teach English in sunny Andalusia. Ever since the Moorish era, Sevilla has flourished with some of Spain's most beautiful architectural sites. The Mediterranean food in Sevilla is amazing and the nightlife even better. Beautiful beach towns such as Tarifa, Conil, Nerja, Bolonia, and Burriana are just an hour away.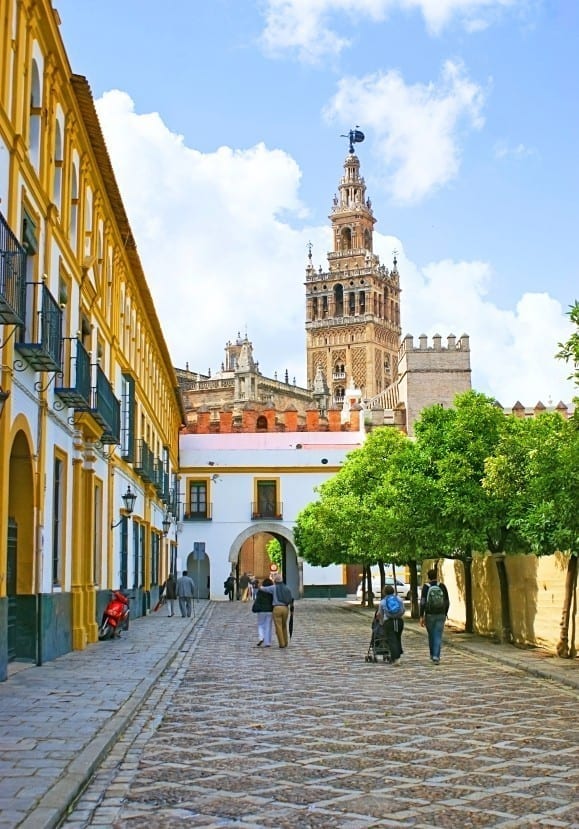 Find Articles By OnTESOL Graduates In Spain
Learn more about the life of the ESL teacher in Spain. Click on the links below to find tips on living, traveling, and teaching English in Spain!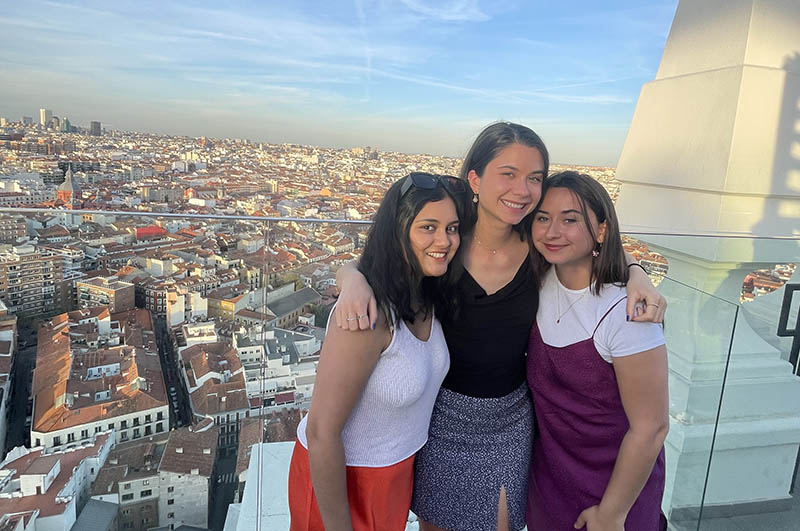 Spain
Teaching English in Madrid for My Second Experience Abroad Madrid is not my first experience teachin…