TESOL Certification Courses for Spain
Recognized Worldwide
TESOL Certification > Spain
Earn Your TEFL / TESOL Certificate Online
Get certified to teach English in Spain with an accredited online TESOL certification course by OnTESOL. Our accredited TESOL courses are perfect for gap-year teachers, Spanish nationals looking for an affordable Canadian-based TESOL credential that is equivalent to CELTA, and experienced English teachers looking to upgrade their qualification with an accredited TESOL course that offers comprehensive training in the area of lesson planning.
Why Choose OnTESOL?
Learn to use the Communicative Language Teaching Method
CLT is the most effective way to Teach English to Speakers of Other Languages (TESOL) and language schools in Spain offer the perfect environment for using CLT methods to their full potential. Small classes, the availability of technology in the classroom enable English teachers to use CLT to the full potential. With the right TESOL certification, you will surely succeed as an ESL teacher in Spain.
Why is it important to learn how to plan lessons using CLT? Don't be that boring teacher who posts new grammar and vocabulary on the board and expects students to memorize all the rules they have learned. OnTESOL courses prepare English teachers to create professional lesson plans using CLT methods, so they can create effective and memorable lessons for their students. Learn to supplement the textbook with authentic material and apply communicative and task-oriented activities in your every day lessons.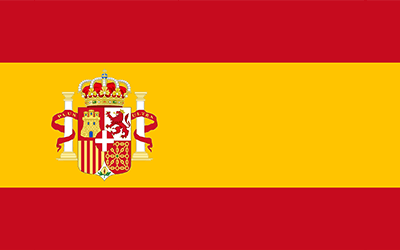 Recommended TESOL Certification for Spain
Advanced 120-hour TESOL Certification for Entry-Level Teachers
The 120-hour Advanced TESOL Certificate is recommended for entry-level and gap-year ESL teachers planning to teach English in Spain at a language academy or public school program. The 120-hour TESOL Certificate is academically equivalent to CELTA.
Three (3) total lesson plan lab assignments in the 120-hour TESOL course.
OnTESOL recommends adding the 20-hour Teaching English to Young Learners (TEYL) specialization stream because most entry-level TESOL jobs in Spain involve teaching children and teenagers.
Graduates who complete a separate 20-hour Practicum are eligible for TESL Canada accreditation.

Learn more about the Advanced TESOL Certificate course and find the full syllabus.
Unique features include:
Lab assignments for learning practical lesson planning skills
A wide variety of pre-recorded videos
Tutor feedback and support
Lifetime job assistance and access to the job board
Complete a separate and optional Stand-Alone 20-hour Practicum module in Spain or anywhere in the world.
The 250-hour TESOL Diploma offers more lesson planning practice and a greater understanding of the impact of lesson planning on curriculum development. The 250-hour TESOL course is recommended for experienced ESL teachers.
Seven (7) total lesson plan lab assignments in the 250-hour TESOL course.
The 250-hour TESOL Diploma program is also recognized by TESL Canada on completion of a separate 50-hour Practicum module.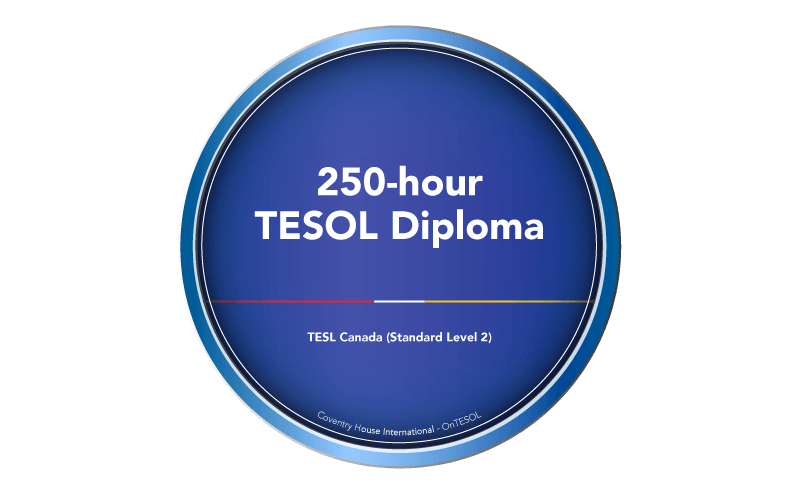 Self-paced with personal tutor feedback and support
Must have previous ESL teaching experience (2+ years)
Must have initial TESOL/TEFL/TESL/CELTA qualification (120+ hours)
Testimonial "A TESOL certification will give you the confidence to walk into a classroom because you will feel that every part of the lesson has a clear objective. Before I completed my course with OnTESOL, I would play songs for fun to let the time pass by. Now every song or movie I play has a grammatical objective and I don't have to rely on the textbook as much. I highly recommend OnTESOL!"
READY TO BECOME TEFL / TESOL CERTIFIED?
Our accredited TEFL / TESOL programs will give you the skills and knowledge you need.