Teaching English in Barcelona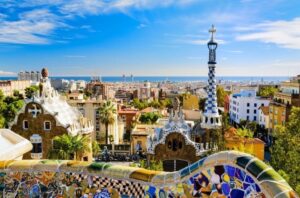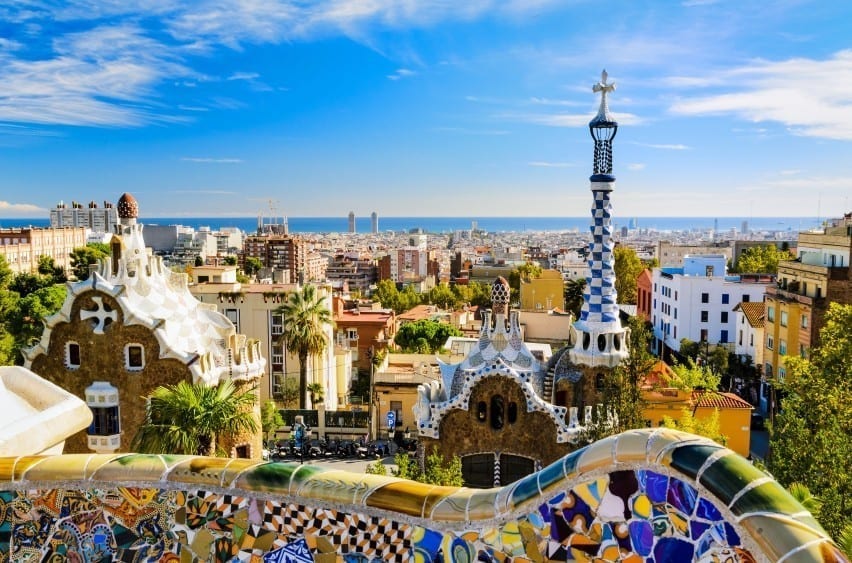 Barcelona is chic and funky, offering the TESOL teacher a feast of culture, food and sites to indulge in. Getting around this lively city has never been so easy, as the city is planned like a square grid. Barcelona is the perfect Mediterranean city to teach English in because it offers a mix of unique architecture and a beach atmosphere. Although there aren't as many English academies as in other cities in Spain, Barcelona is a great city to teach Business English because there are many well paid jobs for TESOL certified teachers. This page will tell you more about teaching English and living in Barcelona.
One of the best parts about teaching English in Barcelona is how easy it is to get around. The city was built as a grid, so even if you were to walk from one destination to the other, with only your eyes to guide you, it would be easy to find your way as there are not many winding roads. You can see many of the famous attractions all in one day by using the metro, walking (the heat is beautiful, and the architecture even more so, so you might as well walk!) or by tram. The only downside with the metro is that it closes at 11 p.m.
Turn your head anywhere and you will find Gaudi-designed buildings adorning the streets. Antoni Gaudi was a Catalan artist who was best known for his dynamic and unique modernist designs. Gaudi can be thanked for giving Barcelona its special flare. Parc Guell, Sagrada Familia, the Picasso Museum and Fundacio Joan Miro are some of the best buildings that Gaudi designed in Barcelona. Many art institutes and organizations has spun off thanks to these architectural masterpieces, as thousands of students from all around the world come to Barcelona to get inspired and learn many forms of art.
Barcelona is perfect for the night owl. It may take a bit of time to adjust to, but prepared to have siestas at 10 p.m. and to be ready to go out around 1 am when most nightclubs start to fill up. World famous djs love to play in Barcelona, so check out BeCool to enjoy some of the best music the city has to offer. For a more underground scene, check out La Macarena. For a quite time, tou can also head to La Rambla for a good drink and delicious snacks or end your day watching the sunset and enjoying a beer at Barceloneta Beach Bar.
Best Places to Live in Barcelona
Depending on the neighborhood you decide to settle in, the cost of rent for a two bedroom apartment can range anywhere between 700 euros and 5,000 euros per month. If you're looking to be in a more bohemian neighborhood, check out Gracia, although the rent tends to be higher in this chic and popular area. To be slightly outside of the city, check out San Cugar, which is ideal for families and is connected to the city via ferrocaril (regional tram). Two neighborhoods that are changing rapidly and becoming more habitable are El Ravel and La Rivera (La Borne).
Learn More About Teaching English in Spain