In this article, I want to compare teaching English online to classroom teaching without getting too deep into the pros and cons of each. I have learned that it's a matter of preference and it's up to the individual teacher.
For example; being able to teach across time zones online may be a huge plus for a night owl but it may not suit someone used to working 9-5. One teacher may like the routine of set class schedule and paid vacations and others like the flexibility of making their own schedule. They are different but have one goal in common: to teach ESL students the skills that will give them the practical ability to use English.
About the author: Elizabeth Sawatzky is a graduate of OnTESOL's 250-hour TESOL diploma and has experience teaching English in Vietnam and online.
Basic Requirements/Qualifications
Let's start with what's required. If you're a native English speaker you already have the most important requirement to teach English.
The second is a bachelor's degree, in anything. You can have a B.A. in Fermentation Sciences and you will qualify. Higher education shows that you are focused, responsible, you know how to manage time, and have good reading and writing, and grammar skills.
The third, qualification for ESL teaching online from an accredited TESOL/TEFL institute. The minimum is a 120-hour TESOL certificate.
If you have two or three out of four, then you've met the requirements for teaching English abroad. It can be an advantage to speak the language of the country you're teaching in, however, it is not usually a strict requirement.
Teaching in the classroom usually requires more work experience than online English teaching jobs. Many highly paid classroom teaching jobs require at least 2 years of previous teaching experience, while online teachers can start pretty much anywhere anytime.
Read: How to Keep Calm and Patient In The Online ESL Classroom
Technology and Work Environment
Teaching ESL online requires a high-speed internet connection with loads of bandwidth. This is because you are probably going to be using live video. You will be asked to send proof of your connection speed. Wi-Fi is usually not reliable enough and you should have an ethernet connection.
Next, there's the hardware requirement. Online ESL teachers will also need to have a digital camera, headphones, and speakers to interact with students online.
And finally, you need a dedicated space that is quiet and has good lighting and a professional-looking backdrop. You cannot go to Starbucks, order a latte, and set up your laptop on the corner table.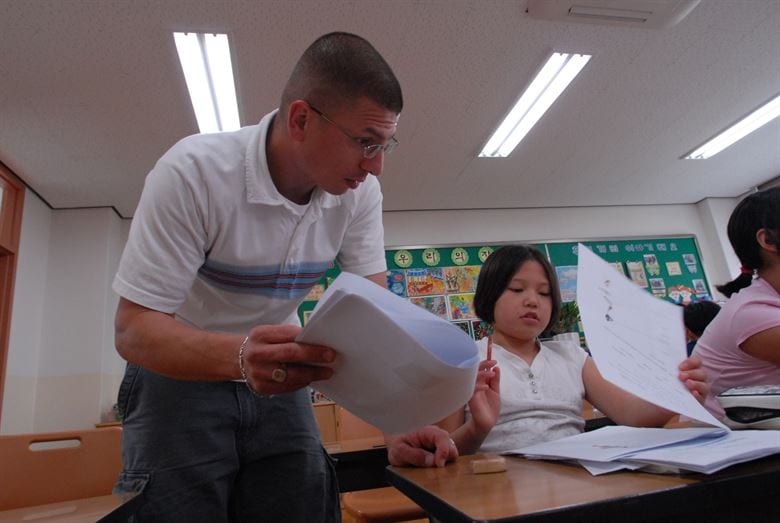 Adapting Teaching Methods and Materials
Whether you are teaching English online or in a brick and mortar school building with twenty pairs of eyes staring back at you, you are still teaching grammar, vocabulary, conversation, and so on.
Most TESOL approaches used in the classroom will work well online. The communicative approach , Total Physical Response, and Task-based learning can all be adapted to the online ESL class.
The materials and teaching aids used in the classroom can also be used online. For example, you can utilize a whiteboard just as well over Zoom as you can in class, a short video can be played over, or a document for a reading class can be shared via the platform prior to the start of the class.
Read: Teaching ESL Remotely: Tips for Mental and Physical Health
Schedule
ESL schools offer holidays off with pay (if you are on salary or contract) and your weekends are free. They offer stability but less control over your schedule. Also, working at an ESL school doesn't leave much time to take in the sights and travel around the country you are staying in, but when your contracts end, you will have made enough and likely get a completion bonus so you can spend a couple of weeks traveling.
Most online ESL teaching companies operate 365 days a year and do not stop for weekends, public holidays, or summer or winter break; it is up to the teacher to set their own schedule. This is the trade-off for being able to make your own schedule.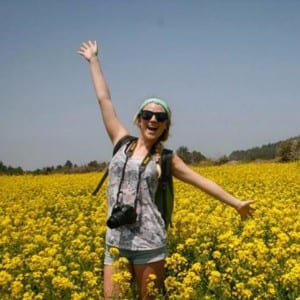 Isolation VS Adventure
To me, the single biggest thing that drew me to online teaching is the ability to work and travel. Of course, you can work and travel if you teach abroad, but I'm talking about living the digital nomad life. Sounds good, right?
Teaching online, you can take your laptop and hit the road as long as there's the internet and you have a dedicated space to teach. A lot of countries like Japan, Korea, and UAE pay for accommodations and flights, but the drawback is that you have to sign a contract, usually for one year. You get to meet people and experience the culture, at the cost of flexibility and freedom.
By the same token, teaching English online is more lonely than teaching abroad in the classroom. Working at home in front of a computer or even in your beachfront hotel room can be lonely. Sure, you're chatting with people all day, but you don't have the intimacy and personal connection with students and fellow staff members that you get teaching at a school.
Find classroom and online ESL teaching jobs on the OnTESOL job board.
Contracts and Pay
As mentioned above, your potential for earning will coincide with your training and experience. One other important thing to consider is that most online teaching companies do not offer legally binding contracts.
Never actually meeting the people you work for is also somewhat of a risk, and online contracts are a little less secure and more in favor of the company. Online teaching does tend to pay less for several reasons.
Recommended TESOL Certification
To teach English online I recommend enrolling in a 120-hour TESOL certificate and adding OnTESOL's 20-hour Teaching English Online (TEO) specialist course.  The 120-hour TESOL certificate will provide you with the foundational training required by all online ESL schools. The 20-hour Teaching English Online course will provide you with the appropriate techniques and strategies to use in the online ESL classroom.  Save $199 when your register in the 120-hour TESOL course and the 20-hour TEO specialist.
Recommended Reading:
The Daily Life of An Online ESL Teacher
TESOL Teacher Review: Teaching English Online with Rorixwell