There are many advantages to becoming an online ESL teacher. You can earn extra income from your home, make a career change, or travel the world. Online ESL teachers earn up to three times more than the local teaching wage in many Latin American and European countries, so teaching English online has become a great alternative for those who are interested in teaching English Abroad.
A lot has changed in the Global Online ESL Teaching industry after the summer of 2021, when the Chinese government enacted regulations on private online ESL companies offering tutoring services to students based in China. As a result of these regulations, the best online ESL companies are currently all based in North America, Latin America, and Europe.
The top companies to teach English online in 2023 were chosen because they offer a great variety of language services, they hire thousands of teachers all year long, or their curriculum comes with prepared lesson plans that save their online ESL teachers all the extra unpaid hours of finding materials for their students. To find more online ESL companies based all over the world and apply for teaching jobs, sign up to our free job board.
Recommended teacher training course for online ESL teaching jobs: 168-hour Hybrid TEFL Certificate
Mary Lou's review:
"In 2014, my husband and I sold everything we owned to travel the world. After joining Open English, I taught English remotely in Costa Rica, Canada, The Netherlands, and Germany. The pandemic hit while we were living in Costa Rica and we have remained here since then. I could not be happier with the direction my life has taken. I can travel anywhere in the world and conduct my ESL classes online. Open English offers classes 24 / 7 and I typically work from 6 pm to midnight five or six nights a week". Read Mary's full story
Top Online Company to Freelance in 2023
Preply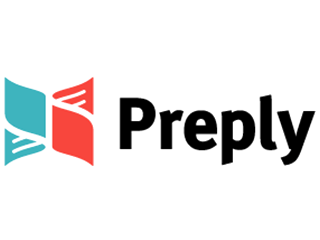 Preply services students from over 180 countries. They match students with tutors based on the subjects and specific skills they want to learn. Preply provides lessons for 27 languages and other specialized skills such as music or photography. Once tutors set up their profile, they can advertise their skills and services to attract more students. Tutors have the freedom to set their own rates and hours.
Job description and requirements:
Though Preply states there are no minimum requirements to sign up as a tutor, you will be able to raise your rates and attract more students if you have the following:
5 ESL Companies to Teach Online in 2023:
1. Open English

Open English is the largest online English company for adult students, offering online classes to students based in Latin America. Apply to teach one-to-one or group ESL lessons through the company's online platform or at one of their many learning centers.
Job Benefits and Requirements:
2. Latin Hire

LatinHire offers online tutoring services to more than 2,000 international organizations. Tutors are hired to teach over 40 subjects in English, Spanish, and Portuguese.
Job benefits and requirements:
3. Beyond English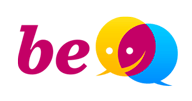 Beyond English (BE) is a Chile-based company with a mission to offer cultural exchange opportunities for people to teach or learn English and Spanish. Candidates teach one-to-one lessons to children between the ages of 4 and 14, or can choose individual or group lessons with adult students.
Job Benefits and Requirements:
4. Voxy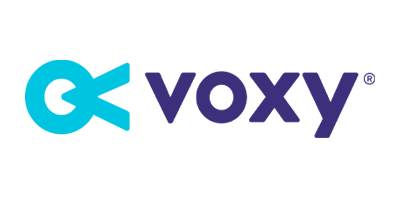 Voxy is an e-learning company based in New York, USA. Their ESL students are adult professionals. The company has been featured on CNN, The New York Times and Forbes for its unique approach to language-learning. With a dedicated team of linguists, developers, and teachers, Voxy aims to deliver specialized and highly tailored classes.
Job benefits and requirements:
5. Live Lingua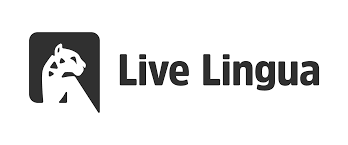 Live Lingua started out as a brick and mortar school known for their strong focus on language immersion. Their online learning platform was born as a response to the overwhelming feedback from students who wanted to experience more engaging classes, whenever and wherever they wanted to. Today, Live Lingua teaches 11 languages to students from all over the world.
Candidates are hired to teach young and adult learners one-to-one classes and/or groups with a maximum of 3 students.
Job benefits and requirements:
Why an Accredited TEFL / TESOL Certification Matters for Online ESL Teaching Jobs:
Government Authentication: Being able to authenticate your TEFL / TESOL certification is now a government requirement for most online teaching jobs. An accredited TEFL / TESOL certification will give you the credentials you need to teach English online.
Higher competition: With fewer online ESL schools from China, there is a lot more competition for online ESL teaching jobs, so candidates who previously completed a $100 TEFL certificate with a pop-up institute that doesn't carry any internationally recognized accreditation cannot continue to compete for jobs with accredited ESL teachers.
Education is priceless! Those who know how to plan ESL lessons tend to last longer and pursue more lucrative career opportunities. Think as a student of any subject, would you take lessons from someone who took their Teaching Certificate for $100 on Groupon? Would you not want to use effective teaching methods that really help students acquire a new language? An accredited TEFL / TESOL course will teach you how to use communicative, task-oriented, and responsive teaching methods that help students learn English faster.
OnTESOL is the first fully accredited online TEFL / TESOL institute in Canada. This year we are celebrating our 20th anniversary! Our best TEFL / TESOL course for online teaching jobs is the 168-hour Hybrid TEFL Certificate (35% OFF)
Ready to Become TEFL / TESOL Certified?
Our accredited TEFL / TESOL programs will give you the skills and knowledge you need.