As far back as I can remember I had a passion for the intricacies of the English language.
I think my 'love affair' with the English language began when my first-grade teacher invited me to become a 'reading helper'.
It was in this position that I helped my peers gain confidence and competence in phonics and then onto basic reading mechanics.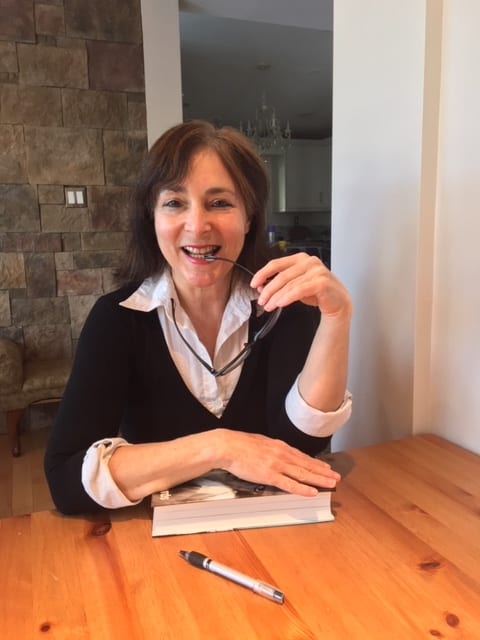 About The Author: Deena Reved is a graduate of OnTESOL's 250-hour TESOL diploma. She is currently teaching English online with Rorixwell.
Inspiration to Teach English
Fast forward years later, my family and I moved to Israel.
In Israel, English was and still is a foreign language but it is also a very important language. Being a competent English communicator isn't important only on an academic level, but as a stepping stone to success.
Speaking English is a skill that one needs to get ahead. 
It was quite obvious to me that I would build my career around my passion for the English language while teaching motivated students.
Read: How To Keep Calm And Patient In The Online ESL Classroom
Challenges Teaching EFL/ESL online
Unfortunately, I had many disappointing experiences with several online ESL companies. One of my joys as a teacher is when I get to bond with my student.
As my student and I work together as a 'team', we can celebrate as each milestone is achieved. I did not experience this with any of the companies I worked with because I never received the same students.
I constantly met new students with different challenges, different personalities, and different learning styles.
This teaching system was extremely discouraging and tedious.  I also put less and less effort into my lessons because I just wanted to get the day over with. 
Feeling Unsupported as a Teacher
Coupled with that, ESL teachers felt completely dispensable.
The messaging was ruthless. The best example of this was when for the umpteenth time the platform was down or the internet connection unstable and the teacher wasn't able to access the classroom. The school always blamed the teacher for this. 
The reasons stated included the teacher's faulty equipment and substandard internet.
The school would then kick the teacher out of the platform and the teacher was on his/her own to try to make sense of what had just happened.
Very little in the way of communication or support was forthcoming from admin and/or tech.
At this point, the teacher could no longer teach the class they spent hours preparing for. 
Meanwhile, the company quickly activated the standby teacher, who by some miracle was able to access the classroom.
The constant technical mishaps coupled with the challenge of never having the same student twice was exacerbated by the limited communication and support.
Make your own schedule teaching English online!
The Teaching Experience with Rorixwell
And then I stumbled on Rorixwell. This school is different on so many levels. First of all, the team at Rorixwell is small which has so many advantages.
Most importantly, however, they treat teachers and students with respect. Not only is a teacher's lesson important but so his/her time. 
Understanding basic best practices in education are best illustrated in the fact that when working with Rorixwell teachers get steady classes with a fixed schedule over an extended period of time.
If you recall, I had mentioned that with other companies you will have a new student every hour.
I also mentioned that there's no opportunity for bonding or experiencing your students' achievements.
Rorixwell understands a thing or two about the connection between bonding, establishing a relationship with a student, and the overall learning experience and students' level of achievement.
I was already a seasoned teacher by the time I took OnTESOL's course.
When I decided to transition from teaching high school students and adults to teaching English, I did end up enrolling in the OnTESOL course which turned out to be the best professional investment I could have made.
Recommended Reading:
3 Important Considerations Before Teaching English Online
4 Things I Wish I Had Known Before Teaching English Online