Raise your hand if you have ever lost your cool while teaching English online. I am probably the first one to put my hand up when it comes to this.
Being impatient with a student is not my proudest moment, but I know there is much to learn from it.
Read on to find my top tips for keeping your cool in the online ESL classroom. 
About the Author: Manuela Stef is currently teaching English online with a Chinese ESL company. She graduated from OnTESOL's 250-hour TESOL Diploma, Teaching IELTS, Teaching Young Learners, and Teaching Business English Course.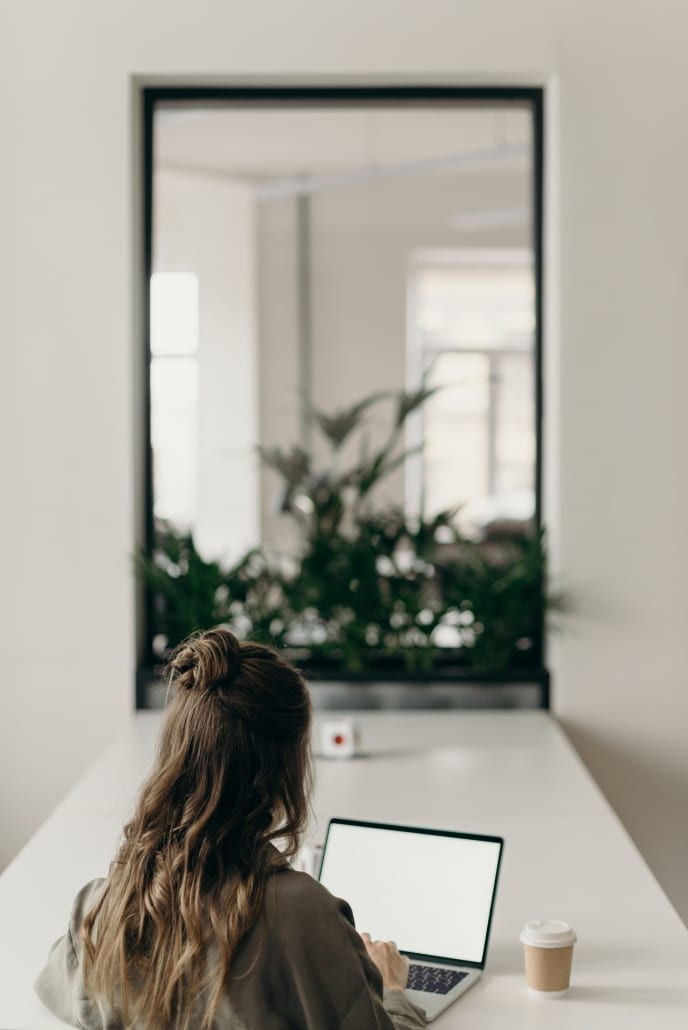 A Story About Losing Patience
Zhiahaowu was an eight-year-old student with whom I lost my patience. He had been my student for eight months.
The first few months with him had been fine. Nevertheless, he soon decided that he no longer wanted to learn.
When that happened, I tried everything to keep his focus in class and to maintain a positive attitude. However,  he wasn't having it. It had started off as refusing to read in class.
He then began logging in and out of the classroom as he pleased.
He continued with further disrespectful behaviour such as picking his nose, drooling and cursing. I scolded him a few times and for a moment, it helped.
However, this made matters worse because he knew his behavior had power over me. I finally called IT support to report the behavior.
I did this because I wanted his mom or dad to be with him in class just in case he needed to be disciplined. Unfortunately, that never happened.
He may no longer be my student, but this experience helped me to develop some tricks to prevent losing my cool again.
7 Tips For Managing Online ESL Group Classes
Patience Starts Before Class
How patient you are does not start when class does, it starts before. I have noticed that, on the nights where I get enough sleep, I am less likely to run out of patience.
In my case, this means getting six to seven hours of sleep before getting up at 4:20 a.m. for my classes.
If I am well-rested, I typically have enough energy to deal with disruptive students without feeling impatient.
On the other hand, if I don't get enough rest, I am much more likely to lose my cool and be short with my students who require more energy and patience.
I teach highly energetic students who require a lot of repetition and who become distracted easily.
It is easy, therefore, to sometimes feel frustrated when I am repeating the same thing over and over again.
Lower Your Standards
 I have high standards and high expectations for my students, but sometimes I have to remind myself that I am not teaching robots. I am teaching humans.
They have their own personalities and good and bad days.
I teach with a Chinese company and I only teach in the evenings, so my students are already tired as is.
If, on top of that, they have had a bad day, the last thing they want to do is focus. When this happens, I do tend to get impatient.
This is especially the case if the class is marked as "one class, one courseware"—because I am worried about not finishing the whole lesson.
In addition, patience is something I've had to develop over the years,  so for me it can be harder when it happens.
In the end, I have to take a breath and remind myself that I am not teaching robots but actual humans and that I may have set my standards too high.
The Best Course Package for Teaching English Online to Young Learners!
Compromise Makes a World of Difference
Not everyone agrees with this, but I believe that compromising with students is worth it.
This is what preserves most of my patience 99% of the time. Compromising implies that my students have to work for X amount of time and then they get a two-minute break. I use a timer to make sure we stay on track, but this only works with a few of my students.
If students don't want to participate or read, I compromise by saying: "Teacher reads this and you read this." As I say what "Teacher" reads, I underline it and then I underline what they are to read.
In some cases, I end up reading most of the slides, but if it saves me from losing patience and if the students still understand, I am willing to take it.
Establishing Clear Boundaries
There is nothing wrong with putting your foot down and establishing clear boundaries in your online ESL classroom.
I do this at least once in the span of three and a half hours. I typically say something along the lines of, "OK, look here pleased!"
With my younger students, I cup my mouth and say the student's name in a sing song voice. If they are beginners, I point to my ear and say, "listen to Teacher Ella please."
For intermediate or advanced students, I say, "You are in class right now and Teacher Ella needs you to stop and focus."
Find Our What Our Graduates are Saying About Our Courses!
Sometimes It's Time for A Break
If I see that my patience is low and the student is becoming more disruptive, I stop class altogether.
Then, I show my student a video unrelated to the courseware, but which interests them. I stop it after about thirty seconds. That way, they have an extra incentive to get through class. For instance, I have a few students who like pancake art videos!
I try to avoid this, but it is sometimes needed. Then, I compromise with the student and explain that they can watch more of the video if they cooperate in class.
Recommended Reading:
How To Keep Calm And Patient In The Online ESL Classroom
Teaching ESL Remotely: Tips For Mental And Physical Health