Before applying for English teaching jobs using the OnTESOL job board, consider these tips on how to prepare your resume and how to tailor it to get the TESOL / TEFL job you want.
Include Relevant Information to TEFL / TESOL
As much as we think we should fill our resume up with all of our past work experience, such as Customer Service Representative position at a call center or serving at your local university pub, it's simply not all relevant to the teaching job.
Keep only the teaching positions or positions related to TEFL / TESOL on the resume, and elaborate on the skills you demonstrated in each one.
Ideally, you should have at least a few hours of volunteer or paid teaching or tutoring before applying for a teaching job. If not, then, by all means, add your Customer Service experience or that which is relevant. However, the position should be framed in a way that applies to teaching English or teaching in general.
The best way to know if you are doing this is to read the job description. This takes me to our next point.
Find English teaching jobs on our TEFL job board!!
How to Tailor Your Resume to TEFL / TESOL
Read the job description thoroughly to get a clear sense of what the employer is looking for. If it helps, write down the salient points of the job description.
Although every teaching role appears to be the same, requirements are unique to different positions. In addition to the requirements, find out everything you can about the school. This includes reading their website and doing a quick Google search.
Research everything you can about a school, including the staff and job requirements. Find out what their approach is, and even what language they use to describe their approach. Tailor your TEFL / TESOL resume by using some of the same words from the job post and the school's website. Insert this into your resume's profile, in your positions' descriptions, and in your cover letter.
Grammar And Spelling
This should be evident, but review your resume and cover letter for all grammar and spelling or syntax errors.
There are two creative ways to tackle this. First, you can print your resume and review it. Reading the resume on paper will change your perspective after spending hours looking at it in front of a screen.
You will instantly notice errors that you may not have noticed on the computer. This is because it is like looking at a brand new document!
Second, send your TEFL / TESOL resume to someone you know and trust, who has a good eye for grammar and spelling errors. It's ideal to find someone who can also give you feedback on the structure of the resume. However, grammar and spelling feedback is the minimum to look for.
List Your TEFL / TESOL Certification!
This may seem obvious, but you would be amazed at how many resumes I receive from certified teachers who do not even list the school they took their TEFL / TESOL course from and when they completed it. Do not forget to mention this in your resume, including when you took the course, how long it took you, how many hours of training you received, and the institution from which you received it.
Make Your Resume Visually Appealing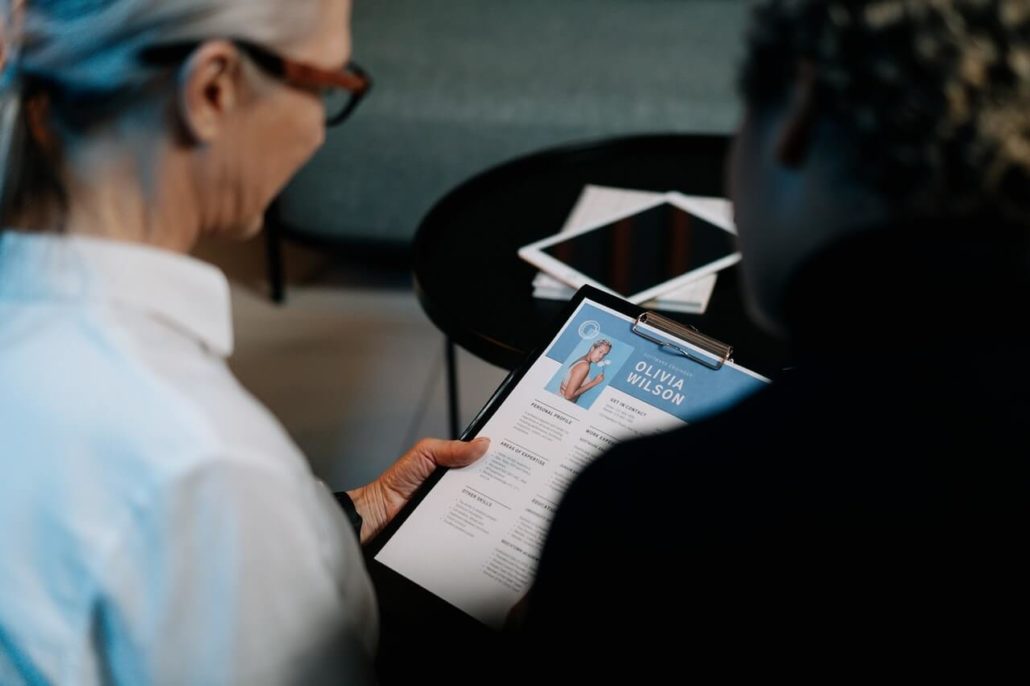 Start out with the format. If you are unsure where to start with the format, take a look at this site that helps you to build your perfect resume.
The resume should read easily for the employer starting with your name and profile at the top, followed by your job experience on 1-2 pages.
Make the resume colorful by listing your name and headings in a soothing neutral color, that's not overly bright.
Make sure to add your picture at the top right-hand corner, as well as your e-mail address, mailing address, Skype username, LinkedIn profile, and website with your portfolio, if you have one. Here is a great example of a digital portfolio and blog, our graduate Samantha, created.
The more ways that the employer can get to know you personally, beyond your resume, the better, which brings me to the next point.
Read: 5 Tips For Every New English teacher!
Highlight Your Personality
Get personal in your resume by including volunteer work, the languages you speak, and the awards you have won. The Human Resources Director is not looking to hire a resume, but a person who has a passion for teaching, learning, and overall who has an outgoing personality.
Use language that creates a connection with the school such as: 'fostering student development', 'establishing meaningful relationships', 'encourage students to feel welcome in the classroom', and 'creating a warm and inviting classroom environment'.
However, keep the language clear and concise. Try not to make it about you, and avoid writing in the first person. Instead, make it about the tasks you performed. Let your previous experience and qualifications speak for you.
Provide A Professional Photo
Unlike resumes that we create for positions in North America, positions outside of North America require a picture. If your plan is to teach English abroad, it is advisable to add a picture on your resume.
Take the time and effort to seek out a professional photographer to take your picture. School Directors are looking for healthy, fresh-faced, and confident-looking individuals.
Please do not include selfies or photos with other individuals in the picture. The more time you take to invest in your own image, the more likely you are to land the best teaching job abroad.
Read: How To Prepare for A TEFL/TESOL Job Interview
An Exercise In Introspection
Creating a good resume does require investing some time in personal reflection; reflection on your teaching experiences, on who you are as an individual, and what your objectives are.
Think about being succinct in your language, as well. If you find yourself overwhelmed when you go to write the resume, sit down, and write all of the qualities you admire about yourself.
In addition, consider the skills you have developed from teaching, volunteering, education, and so on.
The first step is in knowing who you are.
Once you are confident in this, writing a creative resume and winning over your future employer will come much more easily to you.
By Clare Linton, Graduate and Recruitment Services Coordinator with OnTESOL.
Related Articles:
5 Ways Teaching English Changes Your Life And The Lives Of Others
Do I Need To Speak A Foreign Language To Teach English Abroad?
3 Biggest TEFL Job Scams And Myths