Many new ESL teachers invest significant time crafting lessons they believe will resonate with their adult learners. After putting so much work into your ESL lesson plans, it's natural to expect positive outcomes. But, could it be that they need more than what's planned? It's essential to ponder – should the goal be to teach the lesson or use the lesson to facilitate effective learning?
Understanding ESL Teaching: A Teacher's Perspective
In my fifteen years of ESL teaching experience, I've had the pleasure of teaching English to adults from diverse cultures and backgrounds. From stay-at-home moms, the unemployed searching for work, company employees striving for promotions, business professionals wanting to converse with clients, scientific researchers, scholars, authors, adventurers, singers, actors, soldiers, politicians, and attorneys.
However, many English teachers carry a traditional mindset – the belief that a lesson must be finished to satisfy the students. But this has rarely been the case in my experience teaching adults. Thus, we should contemplate: Does completing the lesson take precedence over engaging in conversation with students? Should an English teacher prioritize finishing the lesson, or should they tune into the class's desires and adjust their ESL lesson plans accordingly?
Find out how to use the communicative approach!
The Pitfall of Prioritizing Lesson Completion
Some teachers carry a belief from their schooling days that the teacher leads, and students passively follow. This traditional mindset extends to the notion that finishing the lesson equates to successful teaching. But, in the realm of ESL, this may not always hold true. Teaching ESL centers around fostering communication, not merely learning.
Teachers may believe that completing the ESL lesson plan will satisfy their adult students. Some learners may also hold this misconception, thinking that the quicker they complete lessons, the faster they'll master the language. However, teaching English is not just about conveying facts about the language; it's about enabling learners to use English effectively in real-life situations.
Yet, many ESL teachers might overlook the fact that language improvement doesn't merely result from completing ESL lesson plans but through the ability to use the language in meaningful interactions.
Learn more about lesson planning in OnTESOL's 120-hour Advanced TESOL certificate
ESL Teaching Goal:
Promoting Meaningful Interactions
In an ESL classroom, meaningful interactions refer to purposeful engagements between students and teachers that lead to language acquisition – the primary goal of language students. Simply completing a lesson may not suffice. Learners might remember the lesson's content, but does that make them proficient in using the language?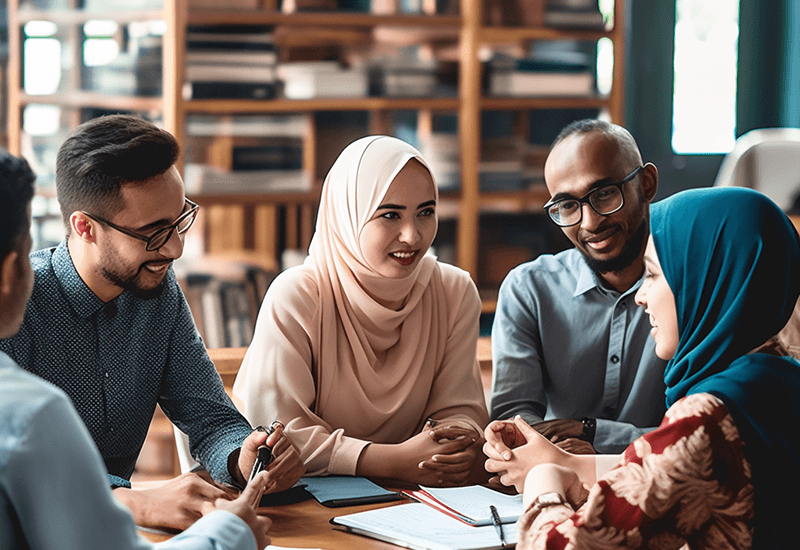 Without the opportunity for meaningful dialogues with the teacher and fellow students, a learner may still struggle to interact in English, despite having a certificate or having memorized rules. As educators, we must strive to provide real-world interaction opportunities for language learners. It's not just about stuffing learners with knowledge about English communication; it's about allowing them to apply this knowledge in real-life situations.
Read: Lesson Planning Tips for New ESL Teachers
ESL Lesson Planning: The Road to Success
As you traverse through a lesson, explore topics that spark your students' interest. Expand the parts of the lesson that encourage students to use the language more. Incorporate language goals into these interactions and provide constructive feedback. Keep your feedback general and anonymous – your students will appreciate it.
Don't feel compelled to finish the lesson at the cost of their engagement and interest development. As renowned linguist Dr. Stephen Krashen once said, "Language acquisition … requires meaningful interaction in the target language–natural communication–in which speakers are not concerned with their utterances' form but with the messages they are conveying and understanding." This still holds true today.
Final Thoughts on ESL Lesson Planning
Your adult ESL students will greatly benefit from a class environment where they can interact meaningfully with their teacher and peers. They'll value a learning space where they feel growth and improvement, one that offers them opportunities to interact coherently while receiving practical feedback.