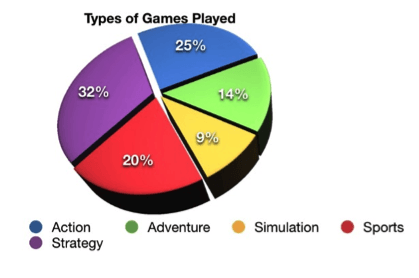 Like the other tests of the IELTS exam, academic task 1 of the IELTS writing test requires knowledge and skills that are generally developed in secondary school, which is why the exam is not recommended for candidates below the age of 16. Firstly, candidates need to have basic visual literacy skills in order to correctly identify and understand the key features of a range of charts, graphs, tables, diagrams, maps, etc. Additionally, they need a reasonable capacity to analyze and evaluate the relationships between these key features and then synthesize this thinking into a summary supported by the details provided. Lastly, they need the language skills with which to articulate their understanding. Depending on where and whom you're teaching, you may find it necessary to develop your candidates' visual literacy and critical thinking skills in addition to their language proficiency. This is what I discovered when I began teaching the IELTS exam with secondary students in the UAE. Here are some strategies I've used to help my candidates.
About the author: Greg Askew completed the 250-hour TESOL Diploma with OnTESOL and he taught IELTS in the UAE.
Developing Visual Literacy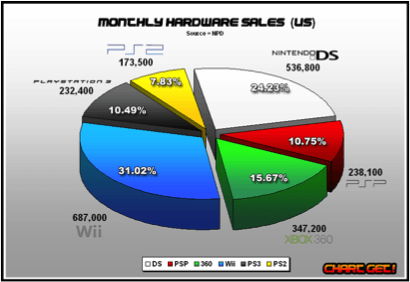 Most of the time bolstering your candidates' visual literacy skills is simply a matter of exposure. I recommend looking at a wide range of graphic information on topics that would be familiar to your candidates. Use eye-catching, interesting graphics as lesson openers to foster curiosity and discussion. Then use a range of questioning strategies, such as oral elicitation, true/false, multiple choice, short answers, and sentence completions, to assess their developing understanding of the graphic information before attempting a writing task with them. A quick Google search will return countless examples of the different types of graphic information candidates may encounter in their IELTS exam.
–The Best TESOL Certification Course for IELTS Teachers! Now $200 OFF!–
Reading Before Writing
Whenever teaching a particular IELTS writing task (i.e. summary, letter, or essay), it's a good idea to have your candidates read several examples before having them write one of their own. Any writing task involves the execution of a suite of different microskills. Many of these can be covered simply by exposing your candidates to the vocabulary, rhetoric, and structures common to these writing tasks. One of the best online resources for IELTS instructors and candidates is ielts-exam.net, which features well over a hundred examples of writing task 1. Each example features a writing prompt, a type of graphic information, and a model response. Model responses typically reflect performance at the highest band scores, so be sure to rewrite the ones you would like to use to make them more appropriate to your candidates' level. Also consider killing two birds with one stone by creating IELTS-style reading questions about model responses, such as true/false/not given or matching sentence endings.
Use Summary Completions to Drill Task 1 Vocabulary
No matter what task 1 vocabulary you are targeting with your candidates, there is a model response at ielts-exam.net that you could modify as a summary completion. Choose a model response that features your target type of graphic information. Create a word bank with your target vocabulary. Then remove those words or their synonyms from the model response to create blanks.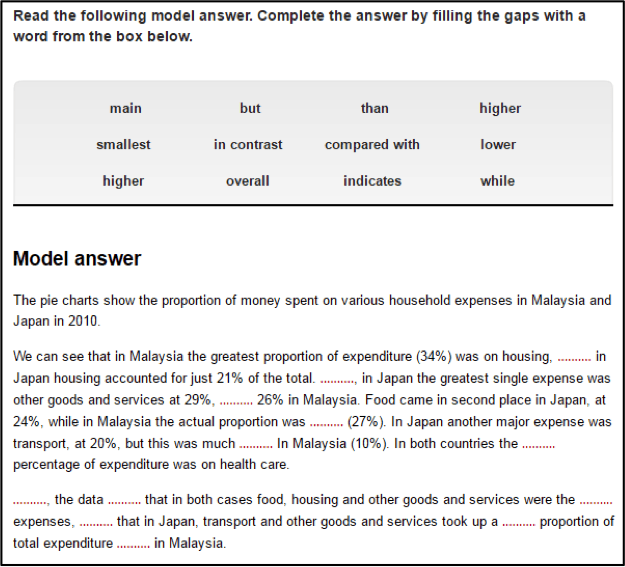 Related Articles on How to Teach IELTS:
https://ontesol.com/wp-content/uploads/2016/06/ielts1.png
278
419
Andrew
https://ontesol.com/wp-content/uploads/2018/02/Ontesol-Logo-Small-300x138.png
Andrew
2016-06-13 16:40:31
2020-10-07 16:35:30
Teaching IELTS Writing: Strategies for Teaching Writing Task 1