TESL Canada is the leading accrediting TESL organization in Canada and they recognize teacher training courses at three different levels:
Standard 1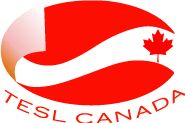 Courses that are recognized by TESL Canada at their Professional Standard 1 require a minimum of 120 hours (including Practicum). Courses at this level meet the minimum standard for teaching English in Canada at the entry-level.
Standard 2
TESL Canada Professional Standard 2 consists of advanced TESOL courses with a minimum of 250 hours and a 50-hour Practicum module. Teaching experience or prior TESOL certification is not necessary to pursue this level of accreditation.
The main reasons for pursuing TESL Canada Standard 2 certification are that trainees get more training than with the standard 4-week course. Greater job opportunities in the long term, and the convenience of online education because most advanced 250-hour programs are offered online.
Why are online courses more popular for Standard 2 certification? It is more convenient to complete an advanced course on a part-time basis. Because trainees are not required to travel and they can continue to work or study something else.
OnTESOL's 250-hour TESOL Diploma program takes anywhere between two and eight 8 months to complete, so trainees can study at their own pace in order to learn better and meet other commitments.
Those who hold TESL Canada Professional Standard 2 are better positioned when applying for jobs anywhere in the world or when applying to a Master's program.
Standard 3
TESL Canada Professional Standard 3 is a Masters's program in Applied Linguistics or TESOL and a Practicum module. There isn't any other accrediting institution in the world that reaches the level of an MA program! Candidates require to have an advanced TESOL/TEFL qualification and a minimum of 2 years of teaching experience.
What are TESL Canada standards? For more information, visit TESL Canada at tesl.ca
TESL Canada standards certified courses can be completed online!
Related Articles:
The Life Of A Freelance ESL Teacher In Canada
Teaching With LINC: 5 Project-Based Activities That Help Newcomers Adapt To Life In Canada
Teaching With LINC: Using Project Based Learning To Teach English To Newcomers In Edmonton
3 Ways A TESOL Course By OnTESOL Will Make You A Better Teacher