I have been living in Daejeon for more than six months, and I have been teaching English with a hagwon the entire time. At first, I was a little bit apprehensive to choose a private school over EPIK because I had read some horror stories online, but I must say that my time with this hagwon has been absolutely enjoyable.
Job Hunting in South Korea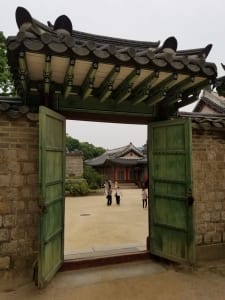 The first thing I would recommend any prospective TESOL teacher do when considering a job in a private school in South Korea is to connect with a recruiter. Recruiters will help you sift through the countless opportunities that are out there.
I connected with a recruiter through the TESOL certification program I graduated from. My recruiter arranged numerous interviews at schools throughout Korea for me, even though I was rather picky with my teaching needs. She coached me on how to approach the interviews and when the contract offers came in she helped explain the details of each one. She also helped me weigh the pros and cons of each city and region I applied to, and the fact that she is Korean made me more confident that she really knew what she was talking about.
Modern Hagwons and Flexible Schedules
Hagwons offer many perks and each school or company come with their own pros and cons. I work at a school that focuses on technology, so I was given a tablet to use in the classroom that had all of our lessons already installed. Some hagwons in South Korea offer vacation time, professional development leave, training, rent-free apartments, airfare reimbursements, and shorter work hours.
Many private schools do work late hours because the students don't arrive until school is over, but that really has not been an issue for me because the vast majority of places in South Korea are open extremely late. In fact, my unique work schedule enables me to avoid the big crowds just about everywhere I go on weekdays.
Hagwons are everywhere in South Korea. Consider yourself a free agent that is free to sign with any team you want. You can go straight for the most money, or perhaps a beautiful location like Busan or Jeju Island.
Hagwons Offer a Larger Expat Community
Additionally, teaching with hagwons offer more opportunities to meet other expats. The school that I teach at has 14 foreign teachers, and each has been a tremendous help as I get acclimated to life in a new country. My coworkers have shown me their favorite bars and restaurants, hikes in the nearby mountains, and have even helped me learn Korean – although I'm definitely still a beginner.
When teachers leave, many of them give away or sell the belongings that they cannot take with them, so I have gained couches, TVs, and even a PlayStation from my departing coworkers. My school also has Korean staff members who interact with the parents and handle most of the important paperwork, which makes it much easier for me as a novice Korean speaker.
Recommended TESOL Certification for Teaching Jobs with Hagwons
Teaching jobs with hagwons involve teaching young learners in after-school ESL programs. The 120-hour Advanced TESOL Certificate and the 20-hour Teaching English to Young Learners specialist course offered by OnTESOL will teach you to prepare communicative and task-based lesson plans for adult and young ESL learners. CELTA-equivalent! Save CA$199 / US$150 on the TEYL specialist when you register in the 120-hour TESOL course with OnTESOL.