Teach English in South Korea with EPIK!
Now hiring for Kindergarten, Primary, and Secondary School Positions
About EPIK:
EPIK is the public school program run by South Korea's Ministry of Education, Science and Technology. There are over 700 jobs available with EPIK every 6 months. Earn a great salary plus amazing benefits such as paid accommodation, airfare, vacation, and health coverage!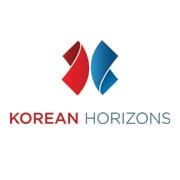 Get Full Support During Every Stage of Your Job Application!
OnTESOL works with Korean Horizons, an official EPIK-approved recruitment agency based in South Korea. Hundreds of teachers choose Korean Horizons every year because there is always someone to provide assistance after the teacher arrives  in South Korea.
OnTESOL supports Korean Horizons by helping candidates from Canada and the United States fast-track their EPIK job application. When you complete your job application through OnTESOL, our recruitment coordinator will guide you on preparing for the interview and preparing all the documents you need to get the work visa quickly. Those who successfully apply for their EPIK job through OnTESOL also receive a $100 cash reward on their OnTESOL certification.