English Program in Korea (EPIK) is the public school program run by South Korea's Ministry of Education, Science and Technology. EPIK offers a great gap-year experience for those who want to teach English abroad for one year. Earn a great salary plus amazing benefits such as paid accommodation, airfare, vacation, and health coverage!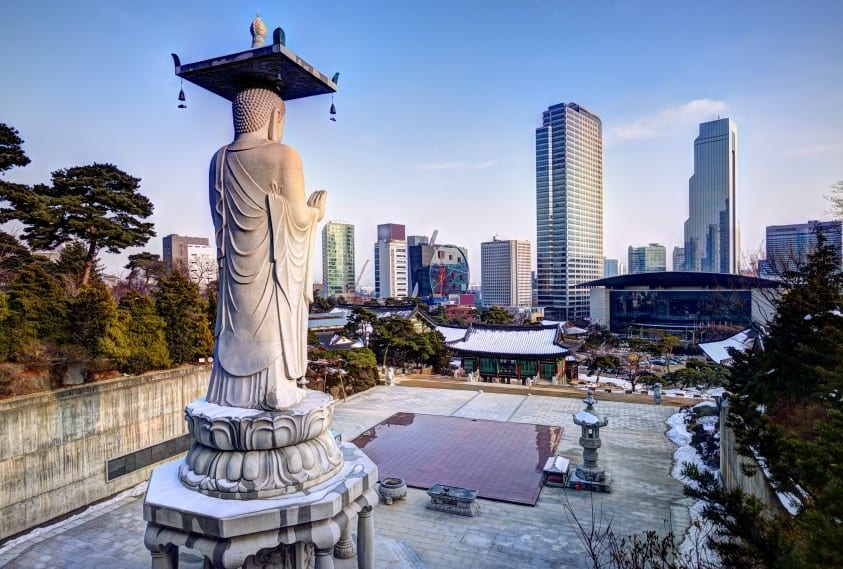 700+ TEACHING JOBS IN MANY LOCATIONS!
You can apply to teach English with EPIK in any of the following national, metropolitan and provincial offices of education :
EPIK nationwide (including the metropolitan cities of Busan, Daegu, Incheon, Gwangju, Daejeon, Ulsan, Sejeong & within the provinces of Gangwon, Chungnam, Chungbuk, Gyeongsangnamdo, Gyungbuk, Jeonbuk, Jeonnam & Jeju)
Gyeongsangnamdo (Changwon, Masan, Yangsan, Jinju, Sacheon, Goseong & Others) province
Chungcheonnamdo (Cheonan, Nonsan, Boryeong, Taean & Others) province
Seoul Metropolitan City
ABOUT THE JOB:
All contracts are for 1 full year.
22 classes per week: 1 elementary class would be 40 minutes and a middle school or high school class would be 50 minutes each.
Hours are 8:30am to 4:30pm. Monday to Friday. No weekends, No split shifts.
*(CA$2,000-$3,200);(US$1,600-$2,600)
JOB REQUIREMENTS:
6-STEP RECRUITMENT PROCESS
Step 1: Application: Create an account on EPIK's website and then complete and submit a job application through EPIK's online application system. You can also apply indirectly through an approved EPIK recruiter. Note: Do not submit more than one job application. You cannot apply with EPIK online and separately through an approved EPIK recruiter.
Step 2: Phone interview: If the initial application is successful, you will be invited for an online interview via Skype with a recruitment coordinator assigned by EPIK. This interview will be held by EPIK and not by an external recruitment agency supporting EPIK with the initial job application.
Step 3: Documentation: Submit all required documents as instructed by your assigned coordinator. Documents include copies your university degree/s, letters of recommendation, copy of TESOL certification, and Criminal Background Check.
Step 4: Work Visa: After EPIK receives your documents, they will send your job contract to the closest South Korean embassy, where you will have to sign the contract and pick up your work visa.
Step 5: Go! You will be given the date to fly to South Korea to attend Orientation Week. Airport pick-up is included.
EPIK FAQs
Do I Have to Speak Korean to Teach English with EPIK?
Being proficient in Korean is not required to apply for English teaching jobs with EPIK. The majority of EPIK teachers don't speak a single word of Korean before their arrival. In the classroom, Native English Speakers (NETs) are hired to communicate solely in the English language. However, OnTESOL graduates with teaching experience in South Korea highly recommend learning the basics of Korean language to improve rapport with students and co-workers and enjoy life in South Korea.
Do Native English EPIK Teachers Receive Support from Local Co-Teachers?
In most urban schools, NETs are assigned a South Korean co-teacher to support with planning and delivering the lesson. In rural regions, it's more common for NETs to plan lessons and teach English all on their own.
What Kind of Training or Orientation Does EPIK Offer New Teachers?
EPIK gives preference to candidates who completed an accredited TESOL certification. Applicants without previous teaching experience should get training in lesson planning and TESOL / TEFL methods to successful apply for a teaching job with EPIK.
Upon arrival in South Korea, NETs attend orientation week to review lesson planning, classroom management, and the textbook they will use on the job. The orientation week is also a great opportunity to learn the basics of Korean culture and language to help new teachers overcome culture shock and adapt better to life in South Korea.
Does EPIK Use an ESL Textbook?
Cheonjae is the series of ESL textbooks used throughout the EPIK curriculum to teach different levels. The Cheonjae textbook offers EPIK teachers a planned set of lessons and activities to follow week by week. As any other ESL textbook, Cheonjae offers the basics for EPIK teachers to build on and supplement with more meaningful and authentic ESL lessons. The main lesson planning framework used in the Cheonjae textbook is Presentation-Practice-Production (PPP), which is the basic framework used in Communicative Approach lesson plans. With more advanced levels and older students, Task-based Learning (TBL) lessons can also be found in the Cheonjae textbook.
How Much Lesson Planning Are EPIK Teachers Required to Do?
The answer depends a lot on the lesson planning skills you learned during your TESOL / TEFL course. The main benefit of using ESL textbooks is that teachers already have the topics, materials, and activities ready for the class. The drawback is that sometimes textbooks become monotonous and fail to provide authentic and meaningful context for students. This results in lack of student attention, unmet learning objectives, and even indiscipline. EPIK is flexible when it comes to the use of the ESL textbook. English teachers who completed an accredited TESOL / TEFL course are encouraged to supplement the Cheonjae textbook with communicative and task-based activities.
What TEFL / TESOL Certification is Recommended for K-12 Jobs in South Korea and Valid in Other Countries?
Many NETs who take a gap-year job with EPIK continue teaching abroad for a few years or return to teach in their home country. Those who combine the Advanced 120-hour Advanced TESOL Certificate course with the 20-hour TEYL specialist course will learn to create lesson plans for adults and young learners using a wide umbrella of CLT approaches, including PPP, ESA, and TBL. The 168-hour Hybrid TEFL Certificate (35% OFF) course includes the 120-hour course, the live module, the TEYL specialist, the Teaching Online specialist, and a unique TEFL module that will prepare you for teaching English in foreign countries.
The TESOL certification from OnTESOL is valid for English teaching jobs with EPIK, international schools, and language schools in South Korea and worldwide. NETs who complete the separate 20-hour Practicum are also eligible for English teaching jobs in Canada and the United States.