Teach English in South Korea with EPIK!
Free Job Placement Via Official EPIK Recruitment Agency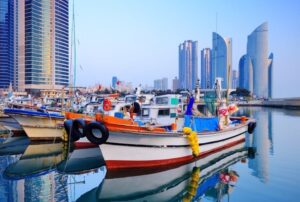 Teach English at a public school in South Korea with the English Program in Korea (EPIK). Apply to teach in a metropolitan area or a beautiful rural town! EPIK offers a great salary plus amazing benefits such as paid accommodation, airfare, vacation, and health coverage! Candidates must be native-English speakers and have a university degree. Candidates who do not have an accredited TESOL / TEFL certificate may apply and complete the course before starting the contract in South Korea. Teaching experience is not required.

Why Apply to EPIK Through OnTESOL?
1- We partnered with Korean Horizons, an approved EPIK recruiter, to offer free recruitment to qualified candidates. You don't have to pay anything to us or Korean Horizons to get job support!
2- Everyone who applies through OnTESOL gets full support with the lesson plan for free!  Your lesson planning skills will play a very important role during the first screening stage. We offer the best training in lesson planning, so why not get full support on your EPIK application from an accredited TESOL course provider?!
3- We have a wide network of graduates who have provided us with valuable resources with tips about teaching and living in South Korea.
All contracts are for 1 full year.
22 classes per week:  1 elementary class would be 40 minutes & a middle or high school class would be 50 minutes each.
Hours are 8:30am to 4:30pm.   Monday to Friday.  No weekends, No split shifts.
EPIK Pay Scale :
Package includes airfare allowance, settlement allowance, furnished apartment, orientation, work permit, paid vacation, airport pick-up, and medical contributions.
EPIK Nationwide Jobs
Level 2 EPIK teachers: 2.0-2.2 million won per month
Requirements:
Bachelor's degree in Education / major in Teaching, TESOL, Second Language Studies, or Education
OR
Bachelor's degree in any discipline + TEFL/TESOL/CELTA certificate
OR
Bachelor's degree in any discipline + Teacher's License
OR
Bachelor's degree in any discipline + 1 year TaLK scholar experience
Level 2+ EPIK teachers: 2.1-2.3 million won per month
Requirements:
1 year of full-time teaching experience + one of the following:
-Bachelor's degree in Education / major in Teaching, TESOL, Second Language Studies, or Education
-Teacher's license
-TEFL/TESOL or CELTA certificate
OR
Master's degree in any discipline with a Bachelor's degree in Education / major in Teaching, TESOL, Second Language Studies, or Education
OR
Master's degree in Education / major in Teaching, TESOL, Second Language Studies, or Education with a Bachelor's degree in any discipline
OR
After 1 year as a Level 2 with the renewing province
Level 1 EPIK Teachers: 2.3-2.5 million won per month
Requirements:
2 years of full-time teaching experience + one of the following:
-Bachelor's degree in Education / major in Teaching, TESOL, Second Language Studies, or Education
-Master's degree in Education / major in Teaching, TESOL, Second Language Studies, or Education
-Teacher's license
-TEFL/TESOL or CELTA certificate
OR
After 1 year as a Level 2+ with the renewing province
Level 1+ EPIK teachers: 2.5 to 2.7 million won per month
Requirements:
Minimum 2 consecutive years as Level 1 with the renewing province