Teach English in South Korea
South Korea Guide: English Teaching Jobs, Regions, and TESOL Certification
Teach English in South Korea
South Korea Guide: English Teaching Jobs, Regions, and TESOL Certification
No teaching experience required! Teach English in South Korea with the EPIK program (public school system) or a private language school (Called hagwons in South Korea). Get paid accommodation, airfare allowance, cash relocation bonuses, health benefits, and more! South Korea is the top destination for entry-level ESL teachers because it's a beautiful and safe country to travel, it offers plenty of opportunities all year round, and it's easy to save money!
Job Market
South Korea is perfect for entry-level ESL teachers who recently graduated from university and want to experience a gap-year in a well-organized ESL market.
South Korea has the largest ESL public school program in the world. The EPIK program is run by South Korea's Ministry of Education, Science, and Technology. They hire over 1,100 ESL teachers every semester. Application opens in April for the Fall term and October for the Spring term. Candidates can apply via the EPIK website or an approved recruiter.
Teachers can also choose to work for private schools, known as 'hagwons', many of which are large organizations with several chains throughout the country. Apply for English teaching jobs in South Korea using the OnTESOL job board.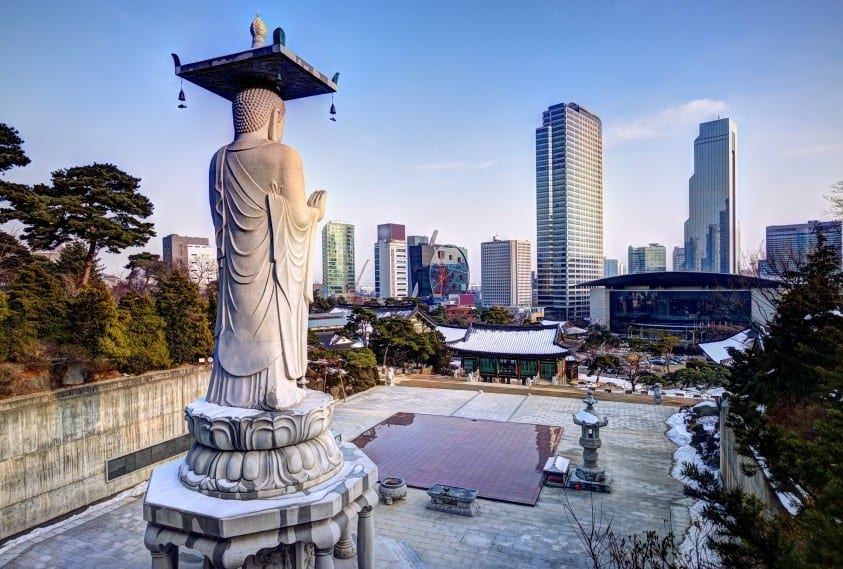 Salary
English teaching jobs in South Korea pay a starting salary of US$2000 and up to $2,700 per month. English teachers also receive benefits such as accommodation, airfare or starting bonus, travel expenses, and health insurance. Thanks to the benefits, those who teach English in South Korea are able to save between $5,000 and $15,000 per year, depending on their travel and entertainment habits. EPIK and private language schools pay similar wages and offer similar benefits.

Minimum Job Requirements
Native-speaker from USA, Canada, Ireland, UK, South Africa, Australia, or New Zealand
University degree
Age requirement: 23-54
Recommended TESOL/TEFL Certification for South Korea
The 168-hour Hybrid TEFL Certificate will prepare you for teaching jobs with both adults and young learners in South Korea! OnTESOL offers free job assistance in South Korea with EPIK and hagwons.

Where Can I Teach in South Korea?
There are 3 main job markets to teach English in South Korea: hagwons (English academies), public schools (EPIK), and English villages. Each has advantages and disadvantages over the others, depending on your list of priorities.
Whichever teaching job you decide is right for you, you can expect your accommodations to be provided. Many jobs also provide a stipend for utilities on top of your monthly salary, and many will reimburse you for the cost of your plane ticket to South Korea.
Hagwon
A Hagwon is a privately owned, for-profit private institute and these seem to start up and shut down frequently. They don't tend to offer the same job security as a position at a public school with government funding. Don't let this scare you away from applying for hagwons. DO check the company's credibility by looking at their website or requesting an e-mail address so you can correspond with other teachers at the school.
Another major difference is that hagwons tend to hold somewhat strange hours since students will be coming after school from early afternoon to late evening, as well as Saturdays, so that is probably the time frame you will be working. If you are a late riser you may count this as a benefit over public schools which are pretty standard early morning to mid-afternoon. Hagwons vary greatly in class size and the amount of support you will get from fellow staff members and with instructional materials. If these things concern you, be sure you have a firm understanding of the situation at the particular hagwon you are interviewing with before you sign anything.
English Villages
English villages tend to be larger operations and therefore a bit more stable than hagwons. They are usually run somewhat like a summer camp (but year-round) with as much total English immersion as possible. This means you will have a high turnover rate of students, maybe changing weekly. These can have a more laid-back and fun atmosphere. And since you will be doing the same thing weekly, you're likely to learn what you need to do pretty quickly, and your lesson planning will probably be minimal. However, since you will be doing the same thing weekly this has the potential to become monotonous. It's up to you to keep it interesting.
EPIK
At public schools, you will probably keep the same students for at least a semester, and have a chance to really get to know them and build a rapport. These jobs are also pretty stable since the government backs them, and you will probably have at least one Korean teacher to help you out in the classroom or to collaborate with on lessons. However, you will most likely have to do a lot of lesson planning in this position (but don't worry, you've got a TESOL certificate so you know what to do).
review: Teaching English With EPIK In South Korea
TEFL SOUTH KOREA
Teaching English with EPIK in South Korea is a great opportunity because they connect you with other foreign teachers from the first week you arrive.
The orientation helps to prepare you to teach, introduce you to new friends, and encourages you by showing you your purpose as an ESL teacher in Korea.
Get Free Job Placement Assistance In South Korea!
Apply to teach English in South Korea with OnTESOL. To qualify for our free job assistance service, candidates need to have a university degree, be a native English speaker, and have a TESOL certificate of at least 120 hours. Those currently enrolled in the OnTESOL course may apply for jobs before receiving their certification.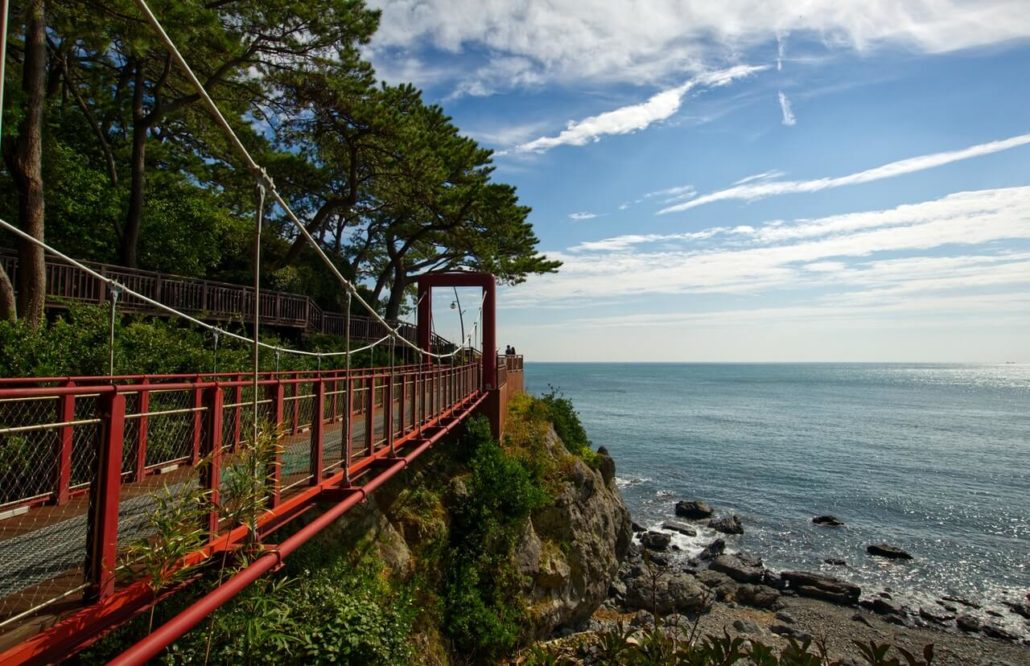 The Best Cities To Teach English In South Korea:
Do you want to live in the city, the mountain, or the beach? You can have it all in South Korea! If you are a new teacher, the best cities to teach English in South Korea are Daegu, Gwangju, Jeonju, Jeju Island, and Ulsan. Those who have previous teaching experience or a BA in Education are more likely to find jobs in bigger cities such as Seoul and Busan.
Wherever your teaching job may take you, you will have plenty of opportunities to travel. South Korea is a small country and public transportation is amazing. The best way to travel is with friends and one great thing about teaching English in South Korea is that you will not be the only foreign teacher at your school. Traveling with friends is a great way to save money in accommodation and establish great relationships that may last for the rest of your life!
Seoul is a world-class city where the new meets the old. Gorgeous temples mingle with mighty glass skyscrapers, and old industrial areas make space for eco-friendly urban parks. Most South Korean private language schools are located in Seoul. If you are interested in teaching English with EPIK, teaching experience is preferred.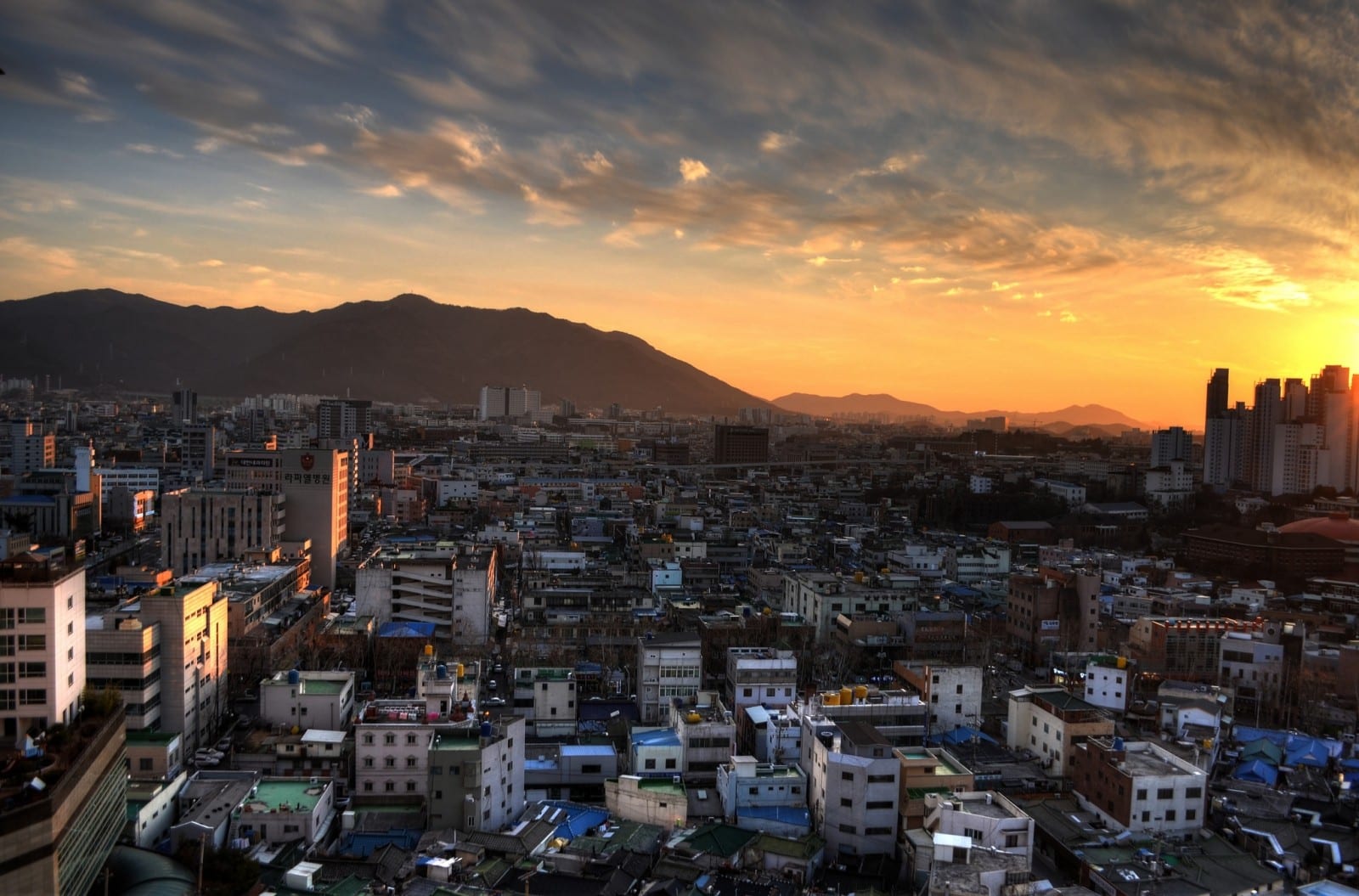 Busan is a big and colourful city with nice beaches to enjoy in the summer and accessible mountain parks to hike in on a mild afternoon. Busan is a thriving city where there are plenty of job opportunities for certified ESL teachers. Some teaching experience and a 50-hour Practicum are preferred.
TEACH ENGLISH IN JEJU ISLAND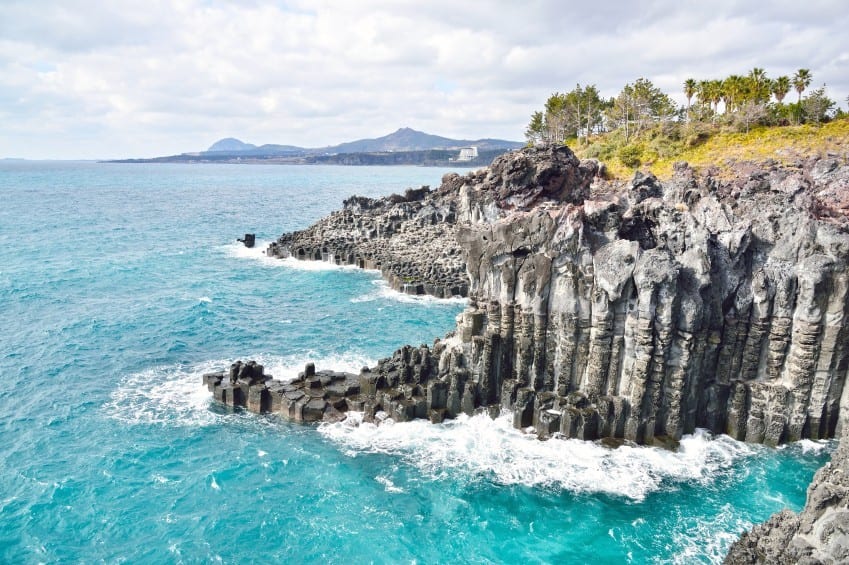 Jeju Island is the jewel of South Korea. It is known as the Hawaii of East Asia for its beautiful beaches and turquoise waters. Jeju Island is so hidden that few teachers know it exists, so this will be our little secret! Enjoy nature and ancient South Korean traditions in Jeju Island. Teach English in paradise with OnTESOL!
Daegu is perfect for young university graduates who are starting their first English teaching job abroad. It provides a big-city environment without the difficulties of getting a job in big cities like Seoul or Busan. The biggest network of young foreign teachers is in Daegu, so you will never feel bored or alone.
Gwangju is a medium-sized city and it is preferred by those who want to teach English in a busy but friendly environment. Gwangju is full of beautiful parks to hike or bike on your free weekends. The Gwangju Design Biennale welcomes artists and architects from all over the world, so there are always interesting galleries and outdoors expositions to visit.
If you would like to teach English in a beautiful rural area, Jeonju is the place! It has a rich history as South Korea's gastronomical center. For those teaching English in another place, Jeonju is only an hour or two by train, so make sure to visit the Jeonju Bibimbap food festival and spend the weekend visiting ancient temples, towns and castles.
Ulsan is the industrial hub of South Korea and it makes a perfect city for teaching business English. Some of the largest multinational corporations operate from Ulsan, including Hyundai. As a medium-sized city in one of the greenest countries in the world, ESL teachers in Ulsan enjoy both the convenience of city life and the tranquility of the countryside and natural parks.
Find Articles By OnTESOL Graduates In South Korea
Learn more about the life of the ESL teacher in South Korea. Click on the links below to find tips on living, traveling, and teaching English in South Korea!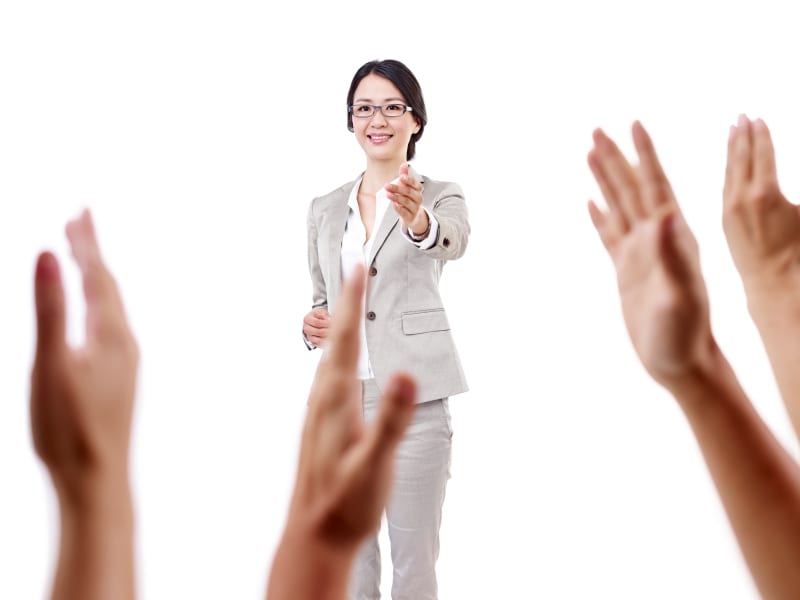 South Korea
When I found out I would be working with a co-teacher I was very excited, but also wary. Some of my …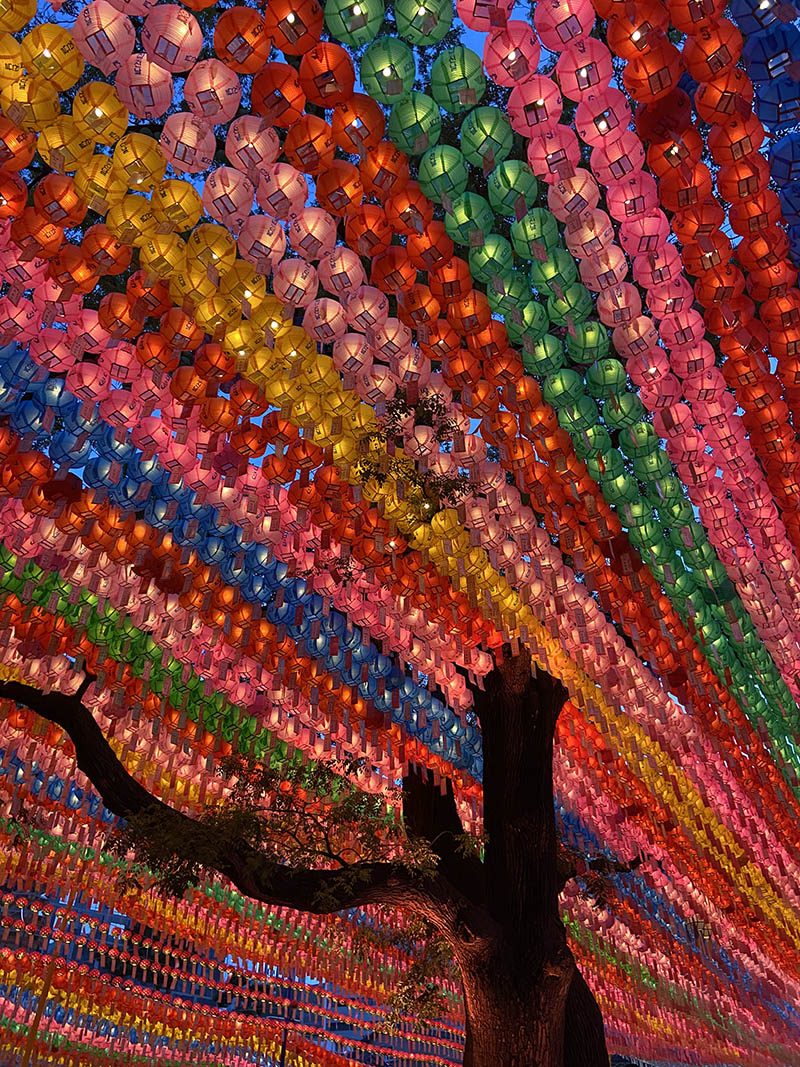 South Korea
In May of 2020, I finally completed my university degree and the world stopped. Throughout my univer…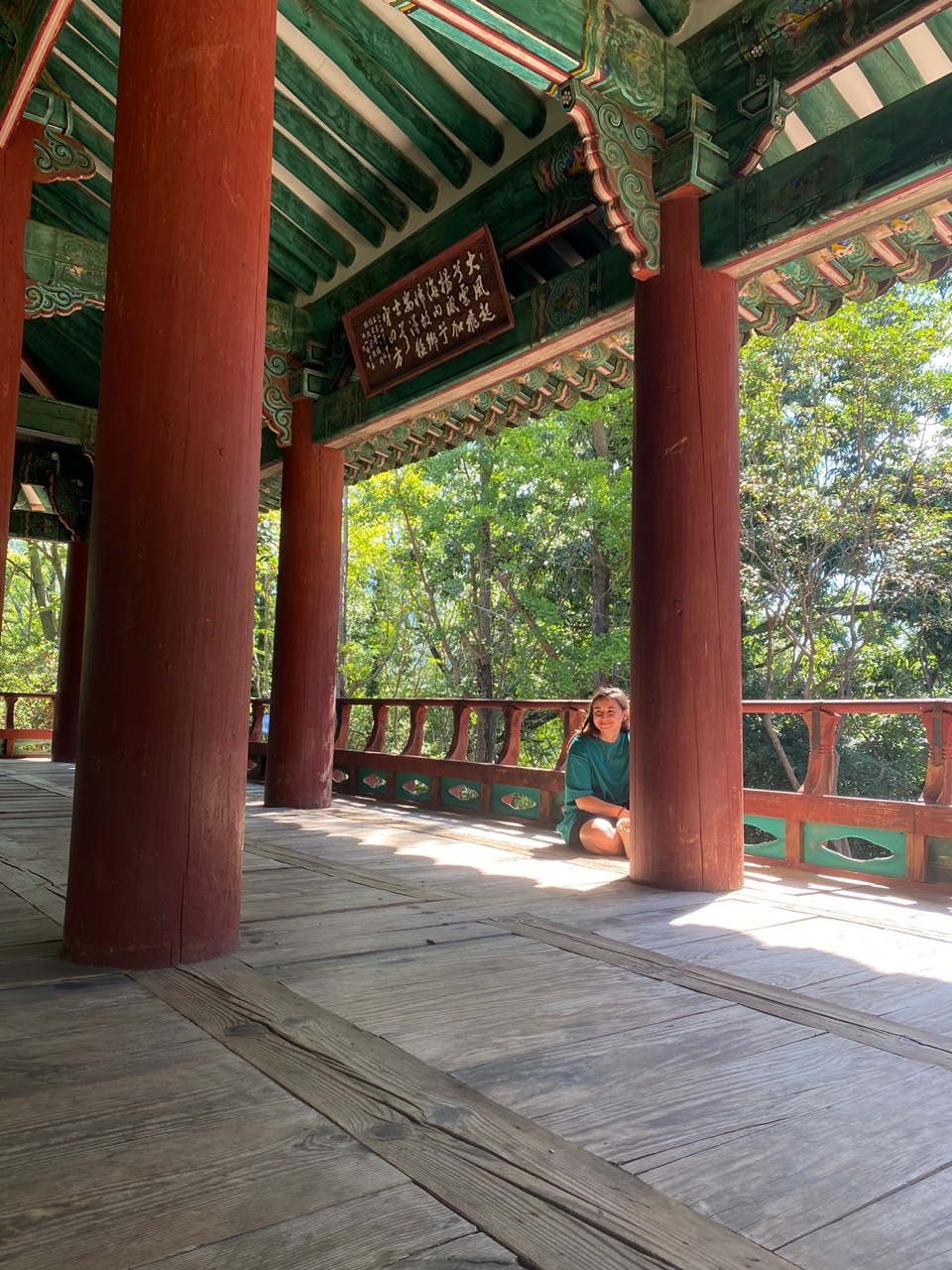 South Korea
I am so lucky to have had the pleasure of being able to teach English in Seoul, South Korea, where I…