I was very lucky to get an EPIK placement in Seogwipo, Jeju Island. If you are teaching English on the mainland, you should definitely make a point of checking out Jejudo. It is the top honeymoon destination in Asia and often compared to Hawaii (though in the winter that comparison falls pretty flat). Jeju Island is one of the new seven natural wonders of the world because of its many unique natural characteristics.
Jejudo is the place to go for hiking, water sports, and scenery. It's perfect for anyone who loves the outdoors and it is an excellent getaway from the fast-paced lifestyle of mainland South Korea.
OnTESOL Graduate Blog by Sarah Padfield
Recommended TESOL / TEFL Certification for Teaching English with EPIK in South Korea: Save $400 with the 168-hour Hybrid TEFL Certificate! Includes the 120-hour Advanced TESOL Certificate plus three specialists on teaching young learners, teaching online, and using resources in foreign countries.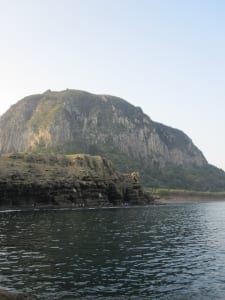 What to Do for Fun as an ESL Teacher in Jeju Island?
1. World-Class Hiking:
Inspired by the Pilgrim's Trail in Spain, the Olle trails are a 200 km network of paths that cover the south coast of Jeju. They'll take you through mountains, forests, beaches, and other hidden places that you wouldn't otherwise encounter. As the Olle trail is broken into multiple different day hikes, you can pick and choose as many (or few) trails as you wish with the time that you have available.
At the center of the island is the stunning Halla Mountain, the tallest mountain in South Korea. On a nice day, this mountain takes about eight hours to climb. And offers a stunning view of the island and ocean beyond. The climb itself is not terribly difficult, but depending on the time of the year you may need to have crampons on your shoes for the climb down.
If a shorter mountain climb is more your speed, you can check out Sunrise Peak (Seongsan Ilchubon) on the east side of the island. This is the iconic volcanic crater with a field of bright green grass growing inside. This beautiful craggy mountain takes about twenty to thirty minutes to climb up a well-maintained stairway. At the peak, you sit along the crest and take in the view of the crater, the ocean in front of you, and the island behind you. If you're a romantic, Sunrise Peak is the most easterly point on the island, so as its name suggests, it is the ideal place to view the sunrise.
Looking to teach English in Jeju Island? Get lifetime job assistance for English teaching jobs worldwide and full access to the OnTESOL Job Board.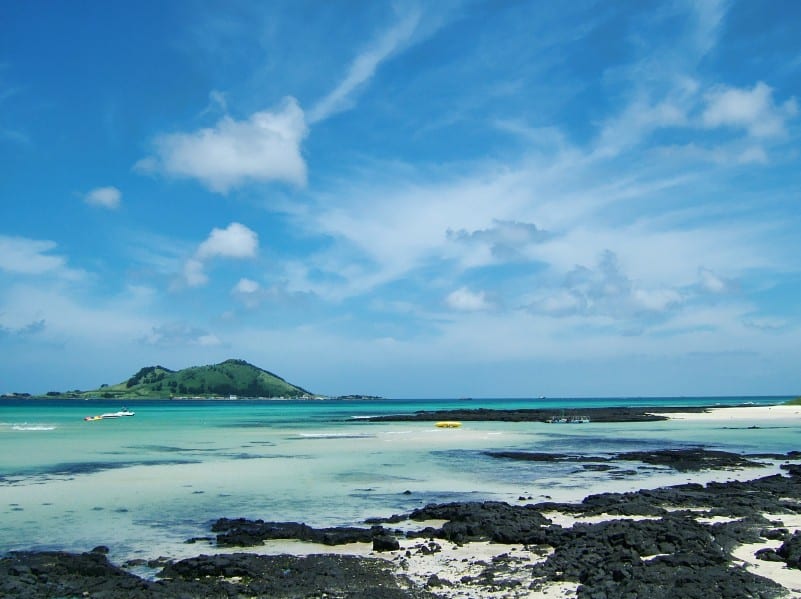 2. Diving with the Henyas:
One of my favorite things I've done since coming to the island is diving with the henyas at Sanbangsan. Henyas are female divers, famous on Jeju Island. For about 30,000 won the elder women will take you out to dive for crustaceans. We were provided with a wet suit and snorkeling gear and lead into the ocean with floating nets for gathering everything we could catch, which was practically nothing compared to the skilled henyas, who can hold their breath for minutes at a time.
These are some tough adjumas (elder women) who were literally schooling a group of 20 somethings with their ability to swim, dive, and haul equipment. Henyas is one of the reasons that elder women on the island are treated with a huge amount of respect.
Adjumas everywhere in Korea are to be respected, but on the island, in particular, they can, and will, whip young people into shape. After retrieving a sorry amount of crustaceans, the henyas brought us back up to the restaurant they run and fed us our catch along with a few bottles of soju and beer, and they happily demonstrated that fishing is not the only thing they are better than 20-year-olds at.
Sanbangsan also has a beautiful Buddhist temple, which you can't miss on your way into town. Take the time to explore it and climb the mountain to the second temple where you can drink the spring water dripping from the ceiling of a cave and say a prayer. Also, be sure to walk around Dragon's Head rock to see the beautiful rock formation along the ocean.
Get your TESOL certification online to qualify for ESL teaching jobs in South Korea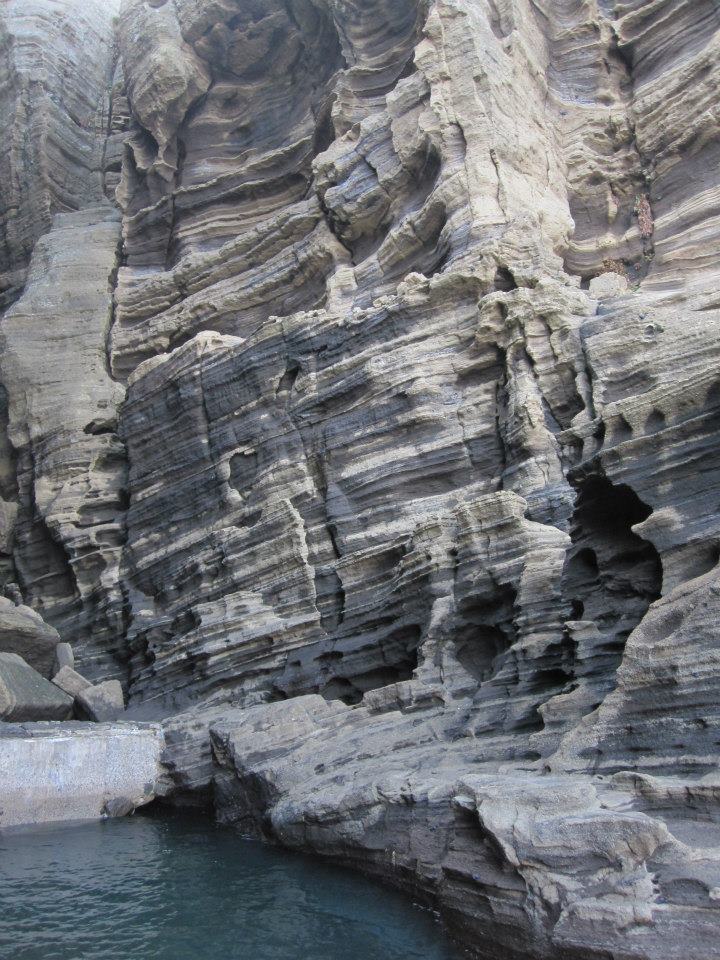 3. Rent a Moped and Ride
The whole island of Jeju is a great place to explore and many of the best places are not listed on the tourist maps. Get hold of a moped and ride the island, stopping to take the time and indulge in what you find along the way.
On my final day of living on the island, a friend took me to a small farmer's track, led me through some bushes, and took me to a small opening in rock cliffs. A cold river was flowing through it and we clambered through the small hole in the rock, swam through the chilly waters, and came out in a great, stone cavern with a roof made of trees. It was a very special place and something that I doubt very few people know about.
4. Cycle the Coastline
I cycled around Jeju twice, taking two days on each journey, and both trips were highlights of my time on the island. The ride is around 200km and you can do it as slow or fast as you like, and I know of people who have taken anything between one and five days to do the ride.
Do it at your own pace and enjoy seeing the fascinating volcanic coastline from every angle. As I rode, I would stop every few hours for a plunge in the sea.
5. Explore the Abandoned Buildings
I love abandoned buildings. Something about exploring a desolate creation that took great time and expense to build both creeps me out and excites me. On Jeju island, I found an abandoned movie set hotel, an abandoned circus, an abandoned luxury resort, an abandoned hotel, and an abandoned school. No doubt there were other fantastic places to explore that I didn't stumble across.