In May of 2020, I finally completed my university degree and the world stopped. Throughout my university years, I dreamed of teaching English abroad and I was extremely disappointed when it became clear that it would be a long time before traveling would be an option again. I was at a total loss for what to do with the vast amount of time I had left on my hands. With a somewhat false sense of hope, I decided to start researching different courses to get a TESOL certificate through. OnTESOL came highly recommended online and looked like a great option, so I started with the 120-hour Advanced TESOL Certificate course, then the Teaching English to Young Learners specialist and finally the practicum.
Throughout the process of receiving these certificates I found myself getting more excited about the idea of becoming an ESL teacher, which served to make me even more determined to get the teaching experience I had always dreamed of. While I knew that most of the world had closed their borders, I was determined to find a country that was still open and offered good opportunities to entry-level ESL teachers. Using OnTESOL's lifetime job assistance service, I became aware of job opportunities being offered in South Korea. The country was still accepting English-speaking teachers despite the pandemic and entry-level ESL teaching jobs offered great pay with benefits.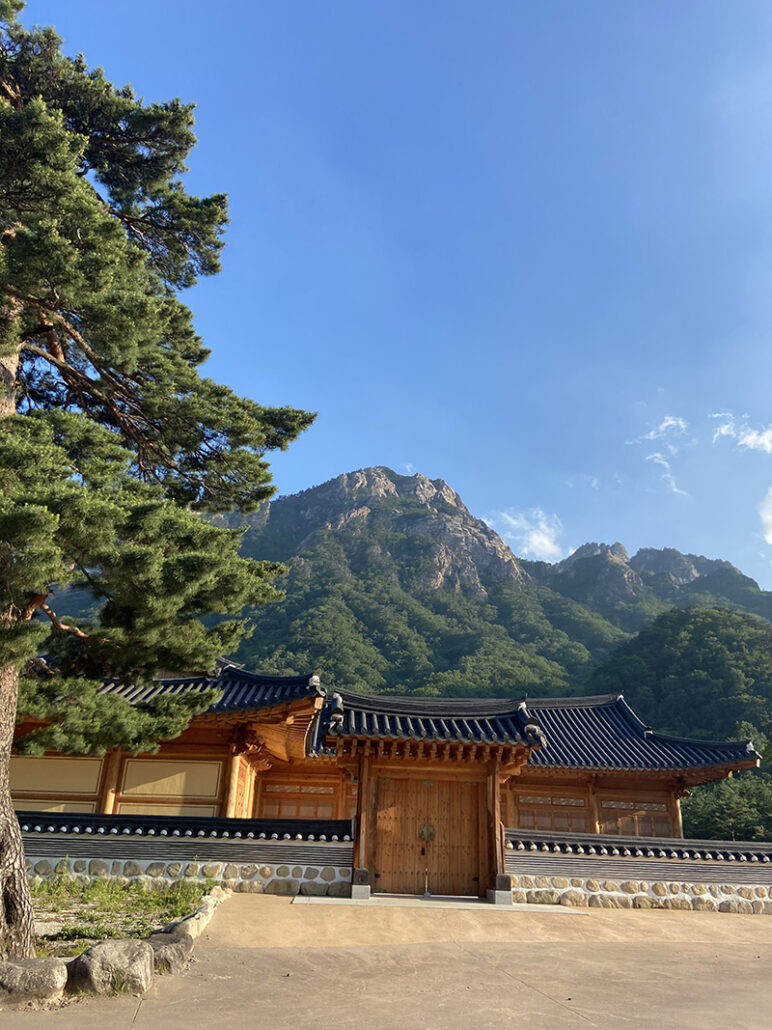 Using a Recruiter vs Applying for Teaching Jobs on Your Own
If you are planning to teach abroad in South Korea after your TEFL / TESOL certification, I would recommend finding a recruiter to help you apply to a school that is the perfect fit for you. Once I had found a recruiter to help me find a teaching job in South Korea, the whole process of sending out resumes, interviewing with schools, applying for a visa and preparing for my arrival went very smoothly, especially considering the numerous logistical nightmares that covid-19 presented.
Although it is possible to find an ESL teaching job in South Korea on your own, I would recommend working with an approved recruiter because they make the whole process 10 times easier for you. With that being said, based on my own experience and those of friends who have been through the same process, I would advise that if you are working with a recruiter that is not listening carefully to your needs or is pressuring you to take a teaching job at the first school they find, that you should find another recruiter.
The first recruiter that I worked with told me that it would be impossible for me to get a job at a school in Seoul as an inexperienced ESL teacher, and that I wouldn't be a suitable teacher for young children based on my "quiet and laid-back personality". Thankfully they were wrong, which I learned quickly when I found another recruiter that I felt was more professional and listened to my requests.
After finding the right TEFL recruiter, everything fell into place very quickly. She helped me to find a teaching position at a school in a wonderful area of Seoul that had very good reviews. I think that the process would have been a lot more complicated without my recruiter's help, and I ultimately may not have had such a positive experience in South Korea without her!
My First Teaching Experience in South Korea
Teachers in South Korea are very highly respected for all the hard work they do, and education is seen as extremely important for success.
Funnily enough, I don't think I would have considered teaching in South Korea if it hadn't been for the pandemic. Whenever I had envisioned teaching abroad in the past, I had imagined a country in Europe. In a way, it was nice that those plans got derailed because I am now so happy that I had my first teaching experience in South Korea.
Teachers in South Korea are very highly respected for all the hard work they do, and education is seen as extremely important for success. Perhaps for this reason English teachers are in very high demand and get paid very well in comparison to other countries. I was pleasantly surprised by how well I was taken care of by the school, from the flight there to the quarantine accommodations to my housing. My main prerogative coming to teach in South Korea was to get an amazing travel and teaching experience, and I managed to walk away with quite a lot of money saved as well! It can be really hard living on your own in a new country, especially if it is for the first time in your life, so the security of a good salary for your first teaching experience in a foreign country should not be underestimated.
To any prospective teacher I would recommend OnTESOL as a great program to get your TEFL / TESOL certification, and South Korea as the destination for your first experience teaching English abroad!
Recommended for South Korea: 168-hour Hybrid TEFL Certificate with live classes via Zoom and 3 specialist courses to prepare you to teach English to young learners in foreign countries!