Teach English in Japan with Gaba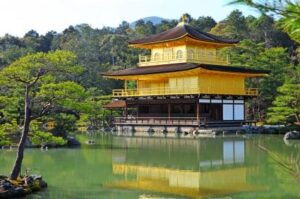 Gaba is the leading provider of one-to-one English Conversation lessons in Japan. Teach English with an organization that has a well developed curriculum that provides all the material for your lessons and the support that you need to grow as an ESL teacher.

Teach English in one of the modern 40 locations that Gaba has throughout Japan!
Kanto region: Tokyo, Yokohama, Saitama, and Chiba
Kansai region: Osaka, Kobe, and Kyoto
Chubu region: Nagoya
Why Teach with Gaba Japan?
The Communicative Language (CLT) Teaching method is at the core of the highly customized curriculum that Gaba offers in Japan.  Apply everything you learned in your OnTESOL course to the fullest!
The fully equipped Learning Studios are also an integral part of the unique learning experience that Gaba offers in Japan. The Learning Studios consist of comfortable and modern booths that come equipped with computers and all the materials that you need to create and deliver customized lessons.
Flexible Hours and Great Earning Potential!
Gaba is open Monday to Sunday and they let you choose your schedule so you get the most out of your teaching experience in Japan. Teach part-time or full-time with Gaba Japan!
Earn 1,500 to 2,200 yen per 40-minute lesson plus incentives!
Instructors teaching full-time schedules can earn over 300,000 yen per month!
Visa processing, in-house certification, and on-the-job support are included.