Teaching English in Yokohama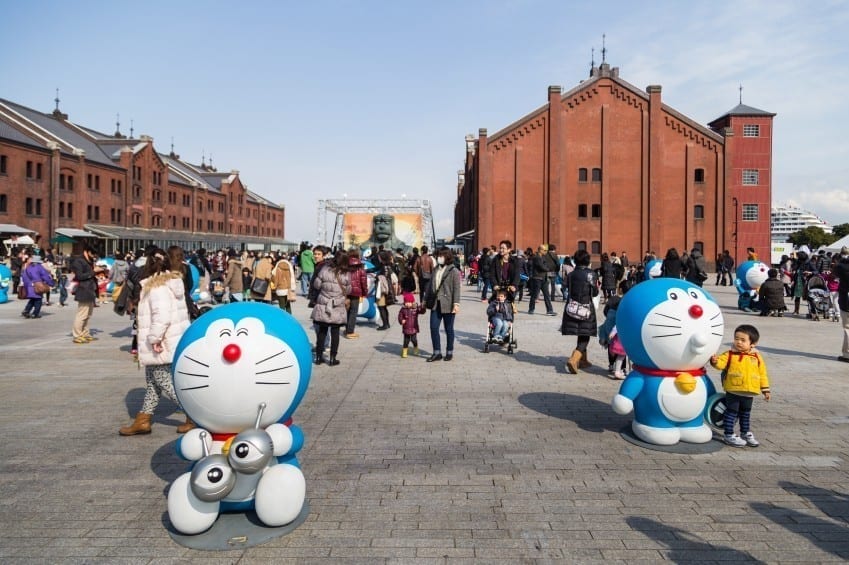 Not far from Tokyo is the thriving port city of Yokohama, which offers more green space, surfing adventures not far outside of the city centre and a cherry blossoms that will indulge your senses! Yokohama is an excellent walking city that will offer you a more relaxed environment compared to other major Japanese cities. As a thriving port city, Yokohama also offers some excellent English teaching opportunities for both English conversation and Business English lessons.
Like many port cities that see many people come and go, Yokohama welcomes people with street festivals, jazz concerts and plenty of green space. In fact, the abundant green space is something that many who teach English in Yokohama are often shocked by considering how urbanized Japanese cities are! If you're a keen outdoors-person or surfer, check out Chiba Prefecture, about one and a half hours outside of Yokohama for a nice day on the beach and some of the best surfing in Japan! One of the best ways to get a feel for the culture in Yokohama is the Cherry blossom festival in March-April. There are many viewing sites so be sure to find out ahead of time as they bloom for a short period only. Hands down, Sankeien Gardens wins for the best and most beautiful night viewing.
Depending on what kind of lifestyle you're seeking, there is a neighborhood for everyone in this modern and world-class city. Check out the district of Kannai, where many foreigners flock. This may provide more comfort to you as you arrive and are beginning to get to know people. Within Kannai are many different neighborhoods such as Honmoku, Motmachi and Yaguchidai. These neighborhoods are where most of the international schools are located and foreign food stores. If you choose to live in Kannai, go for your morning run or enjoy a scenic day taking in the gorgeous scents in the rose gardens at Yamashita Park in Chinatown.
Some of the best schools to check out include ARC Academy, which is only five minutes from the Yokohama station and Yokohama International Education Academy located near the harbor. Also consider applying at Global Language Institute, which has a location in Tokyo as well. Check out the Japan Association for Language Training for information about jobs and publications.
Related Articles on Teaching English in Japan