Teaching English in Tokyo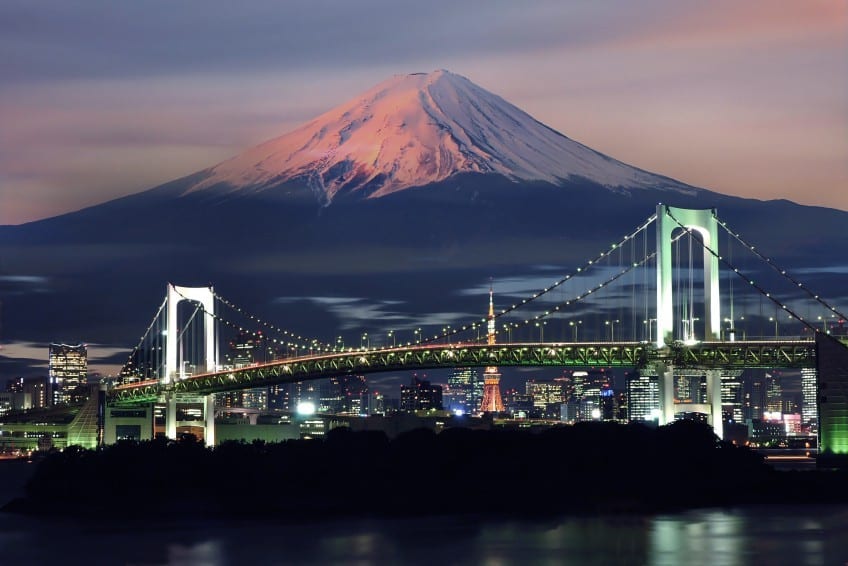 Tokyo is buzzing with people and action! There is a little bit of everything for everyone in Tokyo, which is why so many people from all over the world flock to this cosmopolitan city to teach English. Find your favorite food and drink at an Izakaya or throw a blanket down on the ground to enjoy one of the many hanabis around the city. Teaching English in Tokyo will award you with a great benefits and salary package to save money while you tour the ancient sites and party into the wee hours of the night!
There is certainly a buzz in the air in this truly 24/7 city. If you're a nighthawk, Tokyo is the perfect city for you to teach English. For a nice place to relax after work to have a drink and a bite to eat, check out the many Izakayas around the city. From casual to fine dining, there is an Izakaya for everyone! Tokyo is buzzing with electricity and its late night festivals are what add to this energy. Check out one of the many hanabi around the city to enjoy an amazing fireworks and light shows like you've never seen!
On the whole, cost of living in Tokyo can be expensive and unfortunately many schools do not offer financial support for housing. That being said, many schools pay between 250,000 and 280,00 yen per month ($2500-$2800), a salary that will allow you to live well in Japan and even save some money! Those who are teaching English in Tokyo report that the cheapest two bedroom apartment they've lived in was $1450 US excluding utilities, so a one bedroom would definitely be cheaper. The best way to find a place with more affordable rent is to live closer to a main road. You can live comfortably off of $1500 per month while shopping at stores like Uniqlo and buying delicious and quick meals at local chains like Yoshinoya, Matsuya and CoCo Ichi for less than 600 yen per meal (About $6).
Similar to many other Asian countries, many of the Japanese schools tend to offer competitive benefit and salary packages. If you want to teach English in Tokyo  and are interested in teaching kindergarten take a look at Education Network. ECC is one of the oldest schools in Japan offering a solid salary package and a well-developed curriculum. There are plenty of other organizations such as Gaba Japan and small conversational schools to apply for a great teaching job. For further support from other teachers, check out JALT, The Japanese Association for Language Teaching, which offers a conference and several publications and meetings.
Beyond being a 24/7 city, Tokyo is very cramped with apartments that do not allow people to have pets, so often teachers find themselves cuddling with their favorite fuzzy friends in many of the cat and rabbit cafes around the city. Check out Candy Fruit Rabbit Cafe in Akihabara (a ten minute walk from the main Akihabara station).
Check out some sumo wrestling which happens for 15 days in January, May and September. Arrive earlier in the morning (after 8 am) to get a good seat and rent a radio to get English commentary for 100 yen. Afterwards, grab a bite of the stew, chanko-nabe, eaten by wrestlers at the nearby banquet hall.
Related Articles on Teaching English in Japan