Living in Canada, a bilingual country, I have always had an interest in learning languages, which led me to get a degree in linguistics. After my degree, I discovered that it was a great advantage to be a native English speaker because I was able to make extra income teaching English one-to-one while travelling in in Europe. Right away I knew I wanted to pursue a career in Teaching English to Speakers of Other Languages (TESOL). From there I spent time in Vietnam teaching and upon returning to Canada I was introduced to online teaching.
About the author: Elizabeth Sawatzky has more than five years of ESL teaching experience and completed the 250-hour TESOL Diploma with OnTESOL. Elizabeth is currently teaching English online with Skimatalk.
What Are the Benefits and Rewards of Teaching English Online?
Teaching English online has so many benefits. The most obvious are being able to teach English from home or while travelling and having flexible hours. Teachers and students can balance family, work, and school in a way that works for their schedules. You can also reach more students than in a classroom setting … unlimited in fact. I have literally hundreds of students from all over the world.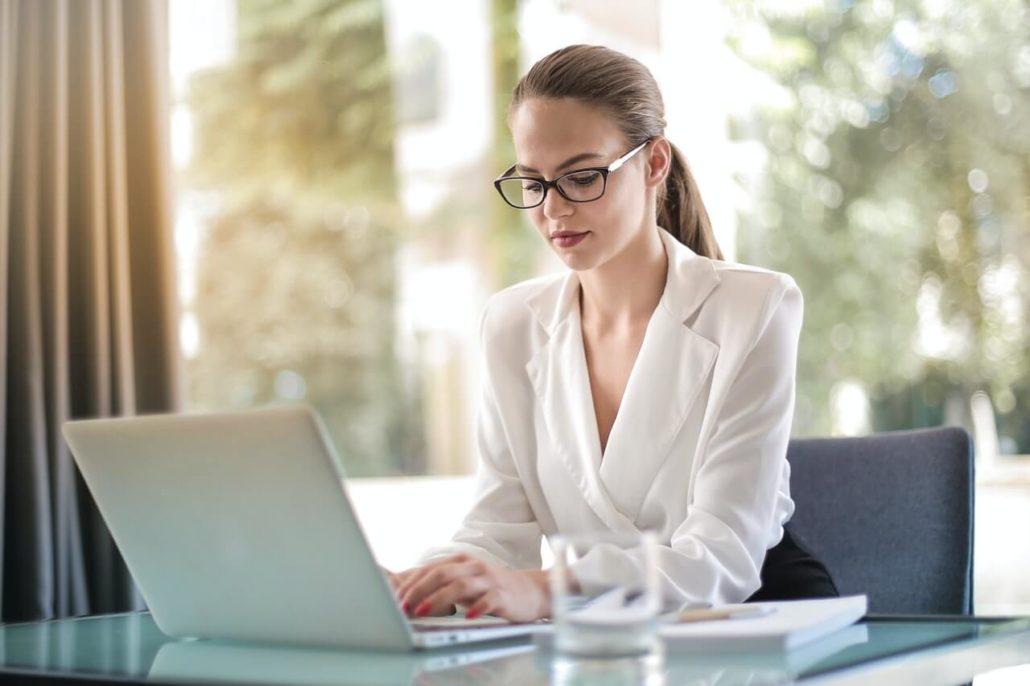 What Are the Main Challenges?
The biggest challenge with online teaching has been the issue of Internet connectivity. It takes a lot of bandwidth to run a video chatroom such as Zoom or Skype, so you need to have a good internet plan and wi-fi is usually not suitable.
One of my least favorite things about teaching English online is the time difference. For example, if my students are in Asia and I'm in Canada, the difference is 14 hours, so I have to start at 5 or 6 am, or teach until after midnight.
Another is that it's not easy to control student's behavior (especially young learners) online. It also limits the kind of fun activities you can do online – it's not as easy to shift gears when you see students are bored.
What Lessons Did You Learn to Become a Successful Online ESL Teacher?
Online teaching is fairly new and quite non-traditional. One of the most important things I've learned is that you have to put effort into building your network.
On some online teaching platforms, you can be rated and reviewed by students so your student base will depend on how high a rating you have. As a "remote contractor", some ESL teaching companies are very similar to Uber or Airbnb where your guests choose you individually and leave reviews which then affects your ranking in search results. Maintaining a good rating is important and means that you have to pay attention to your appearance, punctuality, enthusiasm, etc.
What Concerns Did You Have Before Teaching Online?
Before becoming an online ESL teacher, I was concerned about whether the methods of teaching I was used to would translate into the online platform. Would the use of teaching aids, authentic material, and courseware be different? I was also concerned if I was computer savvy enough to be successful at it.
Actually, most of the methods and materials could be adapted to the online ESL class.
How Did OnTESOL Prepare You to Teach English from Home?
My TESOL training with OnTESOL has given me so much more confidence for the online ESL classroom. With a degree in linguistics, I already knew a lot about language acquisition and phonology. I had also studied some of the methods of teaching English as a second language.
The TESOL course was essential in learning how to plan lessons, classroom management, and many other teaching techniques. OnTESOL teaches extensive lesson planning techniques in speaking, listening, reading, and writing. They also place a lot of emphasis on using the Communicative Approach and Task-Based Learning, which are the most effective and commonly used methods currently used. In the methodology module, they cover everything from making a good impression to using authentic materials in the classroom.
I chose OnTESOL over other certification courses because it is recognized all over the world. They offer TESOL certification courses with advanced lab assignments, live lesson planning workshops, and Practicum options. The online TESOL courses offered by OnTESOL are academically equivalent to Trinity CertTESOL or CELTA. They also have a variety of 20-hour specialization courses such as Teaching Young Learners, Teaching Business English, and Teaching English Online.
Recommended TESOL certification for online ESL teaching jobs: Combine the 120-hour Advanced TESOL Certificate course with the 20-hour Teaching English Online specialist. This 140-hourTESOL course package includes 3 lesson plan lab assignments on major ESL frameworks and a final lesson plan assignment to prepare you for the online ESL classroom. Save CA$199 / US$150 on the 20-hour Teaching English Online specialist when you enroll in the 120-hour TESOL course with OnTESOL.
Advice for People Considering Teaching English Online
Anyone planning to teach English from home should really take their time and consider whether it is right for them. They should consider what their motivations are. It is much easier to sustain your interest if there is a real need and you are naturally motivated as well.
Talk to people you know who are teaching online, watch videos (lots of videos!) of online classes so that you can see some examples of how others are doing it. And finally, be sure that you know the technology you think you will need, and learn it if you don't know it.
I would definitely recommend teaching online. Being able to teach English from home has given me a lot of flexibility and autonomy in my work life and, for someone like me who doesn't like to commute, it's been a lifesaver!
If you are ready to start teaching English online, sign up to the OnTESOL job board and apply for ESL teaching jobs online and abroad.