Teaching English online is a great alternative for those who want all the benefits of teaching abroad with the comforts of teaching from home. In addition to location independence, teaching online offers flexible work hours. Although many companies require a minimum of five classes per week, online English teachers are entitled to creating their own schedule and teach as many classes as they'd like.
Financially speaking, online teaching jobs offer higher hourly wages than most English teaching jobs abroad. The average online teaching job pays $20 an hour, which is two to four times the hourly wage for English teachers in East Asia and Latin America.
Furthermore, while accepting a teaching job abroad is usually a fairly lengthy process complete with interviews, visa procedures, flight bookings, accommodation considerations, and, of course, packing up and moving your entire life to another country, teaching English online is a far more simple process.
But exactly how does someone start their online ESL teaching career?
Become Connected
New ESL teachers or those who aren't particularly confident in their repertoire of classroom skills are advised to begin their online teaching experience by working for an established online ESL company. Working for a company that specializes in online instruction will benefit you. You'll receive job training, technical support, and feedback from people who have experience in this type of instruction.
Online ESL schools are especially prominent in Asia and Latin America. A simple Google search will show you hundreds of opportunities and the requirements for each individual company. Many schools advertise their jobs on prominent TEFL job boards. To get started, find online ESL teaching jobs on the OnTESOL job board.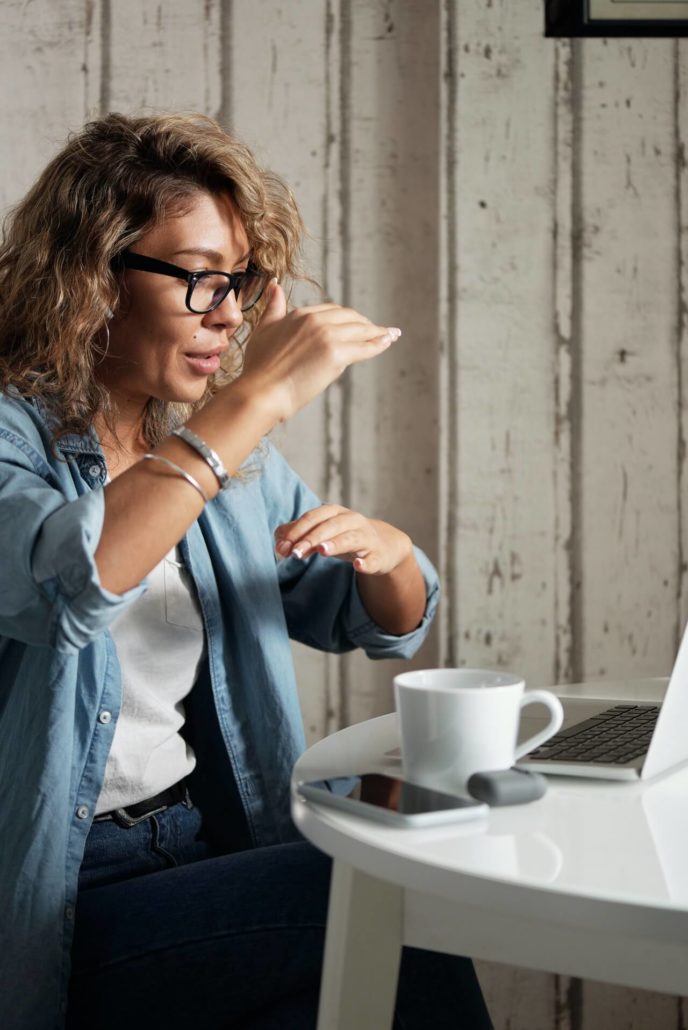 Get TEFL / TESOL Certified
Most online ESL teaching jobs require a university degree in any area and a 120-hour TEFL / TESOL certification. While there are online ESL companies that don't require a university degree, the best paying jobs require it.
As for your TEFL / TESOL certification, some online ESL schools accept anything that says 120 hours, while others prefer a certificate from a recognized provider such as OnTESOL. The quality of training you receive can make or break your teaching career, so it's recommended to take a course that takes effort and will give you the lesson planning skills you need to adapt to any classroom situation in the world. After all, the methodology of teaching English online doesn't differ much from the real classroom. Having a solid background of TESOL / TEFL will help you become a better online ESL teacher.
Get your TESOL / TEFL certification with OnTESOL! Meet job requirements with the 120-hour Advanced TESOL Certificate course or take the 168-hour Hybrid TEFL Certificate (35% OFF) to get specialist training for online ESL teaching jobs.
Earn Nail the Demo
After applying and interviewing via video chat, almost every online employer will ask you to do a demo lesson. Sometimes they will provide you with a topic and virtual materials. Other times, you will be left to your own creativity. I have had both experiences, although the latter has been more frequent.
If you are demoing to children, make sure you have props. Lots of colorful, vibrant props. For example, stuffed animals that act as the student's encourager and congratulatory friend after giving correct answers are great for the little ones. While older children respond well to point-value, game-style rewards. Adults don't usually need positive reinforcement, as they will presumably have chosen to be there on their accord, but praising them for getting a pattern correct, using proper accent and intonation, and asking questions merit a, "Well done", too.
In order to nail the interview, you must be enthusiastic, smiley, and seem passionate, especially for children. These qualities are great for classroom teaching but are considered crucial to successful online instruction by most employers. Manage your time well by practicing your demo several times before giving it, and be sure to speak slowly and clearly. Most importantly of all: repeat, repeat, repeat. Don't go through a concept once and simply move on. Approach it from a few angles, and review straight after the end of your devised lesson to ensure comprehension. Your interviewer will be looking for this, guaranteed.
Going Solo
Although teaching for an established online ESL school certainly has its advantages, plenty of English teachers get started as independent freelancers. A great way to put yourself out on the market and attract the interest of clients is to maintain a well-kept blog of your experience. Brand new online ESL teachers might struggle in this area, as previous experience is the best way of marketing yourself.
The best way to promote your freelance online ESL tutoring is to write a post in an expat or ESL forum, make a page on Facebook, or post a short bio and description of services on one of the previously mentioned platforms. Selling yourself, having specific examples of lesson plans, and setting competitive rates will also further your chances of success in the online solo realm. And, never underestimate the power of a solid, updated LinkedIn profile.
If having a blog or personal site isn't for you, there are several websites where online ESL teachers can list their skills, services, and availability. Freelancer, Upwork, and BuddySchool are great options in this case.
Choose a Platform
The internet acts like an open window of opportunity for online ESL teachers, enabling us to find and create opportunities, make connections, find resources, and teach either through a company or independently. While Skype, Facetime, and Zoom are completely viable options for independent teachers, online ESL companies have proprietary software that you will be required to use as your teaching platform.
Mac users beware! I've had to pass on several job opportunities because the software wasn't compatible with my laptop. PCs are definitely preferred by a majority of online ESL schools. Sometimes, there are add-ons that you can download to make the software work with your system.
Regardless of your platform, employers (and sometimes independent adult students as well) will typically prefer that you use a headset in order to increase clarity and reduce static noise.