TESL : Teaching English as a Second Language
Get your TESL certification to teach English as a second language in Canada or abroad. Find out which accreditation you need for the job you want, and which provincial association is available to help with your continuous development as a teacher:
TESL Canada Certification

TESL Canada is the National federation of English as a Second Language (ESL) teachers, learners and learner advocates. It is the largest such organization in Canada and its accreditation is required for teaching at all language schools approved by Languages Canada. In order to be eligible for TESL Canada accreditation, teachers must complete a recognized TESL certificate program and fulfill university and language proficiency requirements. Standard 1 certification requires an accredited 120-hour course, including Practicum; Standard 2 certification requires an accredited 250-hour course, including Practicum; and Standard 3 certification requires an MA degree program. OnTESOL's online TESOL Diploma, recognized at the Professional Standard 2 certification level, is perfect for teachers who want to teach English in Canada and/or go abroad with the highest credentials. You can also teach English online.
TESL Ontario Certification and Association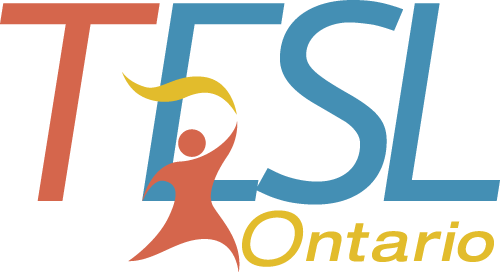 TESL Ontario is a provincial association and the second largest accrediting organization in Canada. Its main focus is to accredit and promote training with an emphasis on teaching English to immigrants and refugees. They are also very active in the development of conferences and resources. Their accreditation is required for teaching in the LINC program in Ontario. LINC is a government funded ESL program that offers free language instruction to new immigrants across Canada. TESL Ontario accreditation is not required for teaching in LINC programs in other provinces.
ATESL – Alberta Association
The Alberta Teachers of English as a Second Language (ATESL) is a provincial association that focuses on promoting the highest standards in the ESL teaching field. Their main roles are to provide resources for professional development, establish standards for the profession and enable outreach to the teaching and learning communities. The ATESL Curriculum Framework provides a guide to effective curriculum development in Alberta. They also support TESL Canada and other provincial associations by promoting and participating in conferences as well as enabling the continuous development of teaching resources.
BC TEAL – British Columbia Association
BC TEAL is the provincial association in British Columbia. Established in 1967, its goal is to develop the English teaching profession and to support members with annual conferences and teaching resources that challenge theories and assumptions in order to help the industry progress.
Teaching English in Canadian Public Schools
A teaching license is required for teaching English in the Canadian public school sector. In Ontario, candidates must attend the Ontario College of Teachers to receive a teaching license. Contact the local school board to find more information about the job requirements for the public school sector in your province.
TESOL Certification Guide
New to the World Of English Language Teaching?
Read our TESOL Certification Guide: Everything you need to know about types of courses, accreditations, and how to start your career in TESOL.