Teaching English has intrigued me from a young age. I first started to get involved with it as a teenager, when I stayed an extra semester in high school to work as an ESL Peer Tutor for exchange and new immigrant students in Kingston, Ontario.
I continued volunteering as an ESL Tutor when I went to university for a double major in Linguistics and Modern Languages. While studying for my degree, I was a Conversation Language Partner for students at the TESOL Centre at my university. These initial experiences helped me build my passion and confidence to choose TESOL as my career. After I graduated from university, I chose to teach English in South Korea for my first professional job. Little did I know I would ended up staying for 14 years and counting!
About the Author: Daniel Linn completed his TESOL certificate course with OnTESOL.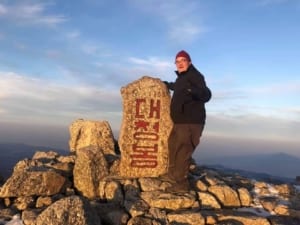 Becoming More Understanding
There are many benefits and rewards for teaching overseas, such as exploring a new culture, learning a new language, and the ability to travel more freely.
However, I would say the biggest benefit of teaching abroad is how it helps me to be a more open and understanding person. Being away from home is helping me become more accepting of things that may not be the norm in my home country.
Find New and Different Ways of Teaching
I remember many experiences during my fourteen years here. I would say that one of the biggest lessons is to not limit yourself to the school syllabus or ESL textbook.
As an educator, think of new ideas to work into a lesson and improve the ESL curriculum. This helps to better structure the lesson and get your students coming back. Believe me, professional ESL teachers with solid lesson planning skills are noticed by supervisors.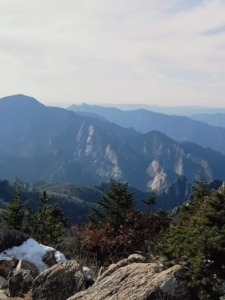 A Change of Personal Perspective
My experience in South Korea has changed how I look at different things and my personal habits. Customs that are strange at first become the norm and your understanding of the world expands immensely.
When you teach English abroad for the long haul, at some point you will find yourself not being from here nor there. It takes time to feel at home in a foreign country, but when you finally arrive to that place you will find you are a whole different person!
How to Pick a School in South Korea
I have now taught at my current school for the past three years. I chose this school through a recruiter that offered me the position.
With years of experience in South Korea, I am a bit pickier in choosing a school that meets my needs such as choosing a semi-public school, a housing allowance, and staying at the school for more than a one-year contract. It is important to keep in mind when choosing a school that not only do you need them, but they need you as well. So, most schools are willing to accommodate your needs if they really want you.
Find ESL Teaching Jobs on the OnTESOL Job Board
The Necessities of Having TESOL Certification
When I first came to Seoul, I was told I didn't need a TESOL certificate because I already had a degree in Linguistics. Over time I learned that although I didn't need the certificate to get the job, it was definitely beneficial to have one. So after a few years of teaching in South Korea, I completed my TESOL course with OnTESOL.
OnTESOL opened more doors for better teaching jobs. It also helped me to become more confident in my teaching skills by showing me how to use lesson planning formats that work excellent in any ESL class in the world, approaches like the Communicative Approach or Task-based Learning, and special techniques for teaching English to young learners.