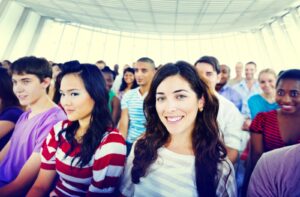 The recommended international standard for TEFL and TESOL certification is a 120-hour course with a 20-hour Practicum module. Many entry-level programs in Asia, Latin America, and parts of Europe do not require a Practicum module and some schools accept a 100-hour certificate. Choosing a TEFL or TESOL course comes down to how prepared you want to be for the job and how far you want to go in your career.
OnTESOL Offers TEFL and TESOL Courses That Match Your Goals!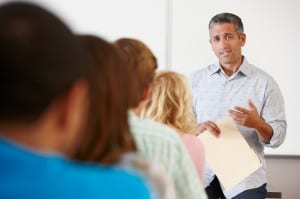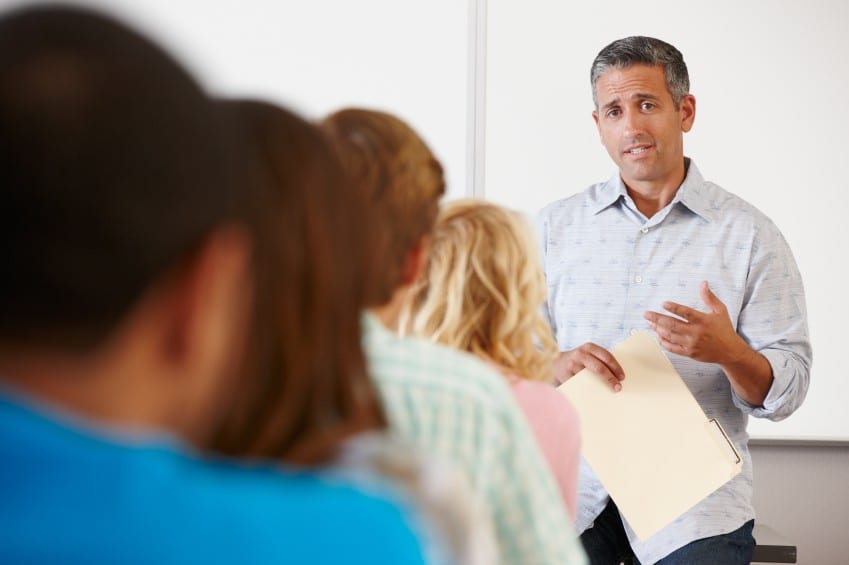 For those planning to pursue a teaching career, we have the Advanced 120-hour TESOL Certificate and the 250-hour TESOL Diploma. These advanced courses are fully online and graduates can complete a separate 20-hour Practicum anywhere in the world. You can use your advanced TESOL certification to teach anywhere in the world, including immersion programs in native speaking countries such as Canada, the United States, Australia, and the United Kingdom. Many of our TESOL graduates are earning over $70,000/year teaching English and working as school directors in many parts of the world!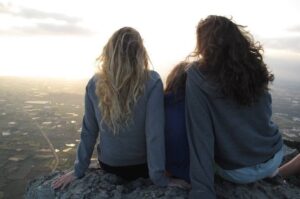 An introductory TEFL certificate is recommended for gap-year teachers. You will not earn more than $2,500 a month on your first job abroad, so it doesn't make much sense to spend a lot of money on a TEFL course if you are only planning to teach English abroad for one year. Meet the minimum job requirement with a 100-hour TEFL certificate. We also have a  120-hour TEFL certificate with TEYL specialist for $50 extra. Most gap-year teachers are placed in young learner programs, so the 120-hour TEFL course with TEYL is recommended.
What's The Difference Between the 120-hour TEFL and the 120-hour TESOL Courses Offered by OnTESOL?
The main difference is the methodology module.
The TEFL course provide the basics of lesson planning using the Communicative Approach. There are 4 assignments in this course and you will get to create one lesson plan for a grammar lesson. This course also comes with a 20-hour TEYL module, which will teach you how to use Task-based Learning with young learners.
The Advanced 120-hour TESOL syllabus provides more training on how to plan lessons using the Communicative Approach and how to replace the textbook. There are 10 assignments in this course and you will get to create a lesson plan for grammar, vocabulary, speaking, reading, writing, and listening. This TESOL course also includes chapters on classroom management, testing, and authentic material. You can also add the TEYL course with the advanced TESOL certificate. We have discounted packages with Teaching Young Learners, Teaching Business English, and Teaching IELTS.
Can OnTESOL Graduates Take a Practicum After The Online Course?
Those who complete the Advanced TESOL certificate or the TESOL Diploma program can take a separate 20-hour Practicum anywhere in the world. The Practicum is not available to TEFL graduates.
OnTESOL is one of the only online institutes that offer graduates the option of completing a full Practicum module with real ESL students. In this module, you will get to teach full classes with real students and you will get to create your own lesson plans for each class, so you can see how all the theory that you learn in the online TESOL course applies in the classroom.
Can I Start with TEFL and Upgrade to TESOL?
You can upgrade to the Advanced 120-hour TESOL Certificate after completing any of our TEFL certificate courses. You will get credits for grammar and phonology, as well as three assignments in methodology. A discount will not apply when you upgrade, so we recommend starting with the Advanced TESOL Certificate if you want to get professional training from the beginning.