Are There Any Differences Between TESOL, TEFL, and TESL Methods?
The methodology of TEFL, TESOL, and TESL is the same. Whether you want to teach English abroad or teach in an English immersion program in North America, the Communicative Language Teaching (CLT) method prevails all over the world. In fact, the CLT method can be used to teach any language! (Read: OnTESOL graduate teaching German in Switzerland).
There are different approaches that branch off CLT. The main one is the Communicative Approach, which is commonly used for classes of up to 20 students, as is the case in immersion programs in North America as well as in professionally run language schools all over the world. The Task-Based Learning approach is more commonly used in English for special purpose classes, such as young learners and business English programs.
WATCH VIDEO: HOW TO CHOOSE THE BEST TESOL / TEFL COURSE:
Who Sets The Standards of TEFL / TESOL / TESL Courses?
The international standards of TEFL / TESOL / TESL methodology were set by TESL Canada, Trinity College London, and the University of Cambridge. A 120-hour course accredited by one of these three organizations provides a great foundation in grammar, phonology, and methodology, as well as an in-class teaching practice module with real ESL students. You can also take a 250-hour, 500-hour, or even a Masters degree program through an accredited course provider.
Get a TEFL / TESOL Certificate That Matches Your Career Goals and Qualify for Jobs Worldwide!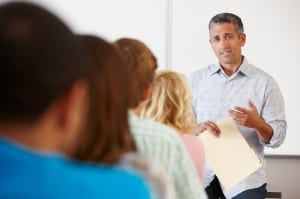 For those planning to pursue a teaching career, we recommend the 250-hour TESOL Diploma. Many of our TESOL graduates are earning over $70,000/year teaching English and working as school directors in many parts of the world!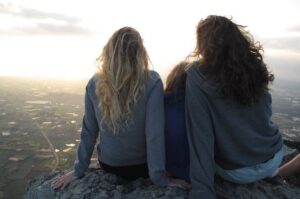 For those who are interested in starting their career abroad, we recommend the advanced 120-hour TESOL certificate course. We also offer specialist courses for people who want to be better prepared for teaching English to young learners, Business English courses, or IELTS preparation courses!
FAQ's: Why Take a TEFL / TESOL Course with OnTESOL?
Can OnTESOL Graduates Take a Practicum After The Online Course?
OnTESOL is one of the only online institutes that offers graduates the option of completing a full Practicum module with real ESL students. In this module, you will get to teach full classes with real students and you will get to create your own lesson plans for each class, so you can see how all the theory that you learned in the online TESOL course applies in the classroom.
Take an advanced TESOL / TEFL course online and complete the practicum anywhere in the world!
How Does OnTESOL Compare with CELTA?
The online portion of the 120-hour course covers all the material included in a 4-week CELTA certification course and the assignments are as advanced. The online portion of the 250-hour course is much more comprehensive than CELTA. The separate Practicum module also meets the same standard of the in-class CELTA course because trainees get to teach full classes with real ESL students and plan lessons for each class.