The first reason to teach English in Istanbul is that it's a great place for both new and experienced teachers.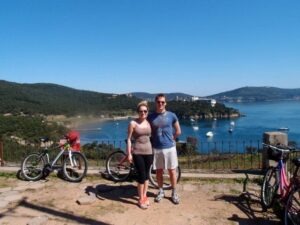 Although the size of the city may seem intimidating at first, relocating to a big place does have its advantages for newbies. In this massive metropolis, it's fairly easy to blend in and get acclimated, especially if it's your first stint teaching English abroad.
Doing your first stint as an expat in Istanbul allows you to have access to modern conveniences while experiencing an ancient culture, as well.
Below you will find 9 more reasons to teach English in Istanbul!
-Read: How to Apply for Teaching Jobs in Turkey–
1. Great variety of TESOL jobs
This is applicable to new teachers who don't know where to start as well as veterans who know exactly what they like and dislike.
Because of the number of people that live in Istanbul, there are tons of different types of schools, from pre-K all the way up to university and professional adult teaching.
I took a job at a private international preschool that focused on arts, dance, yoga, gardening, and science projects, and I can honestly say it was the most fun job I've ever had to this day.
Read: Teaching English to Young Learners in Turkey
Read: Teaching English to University Students in Turkey
2. The amazing variety of food, especially for vegetarians, is unparalleled.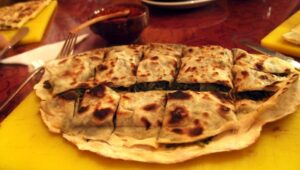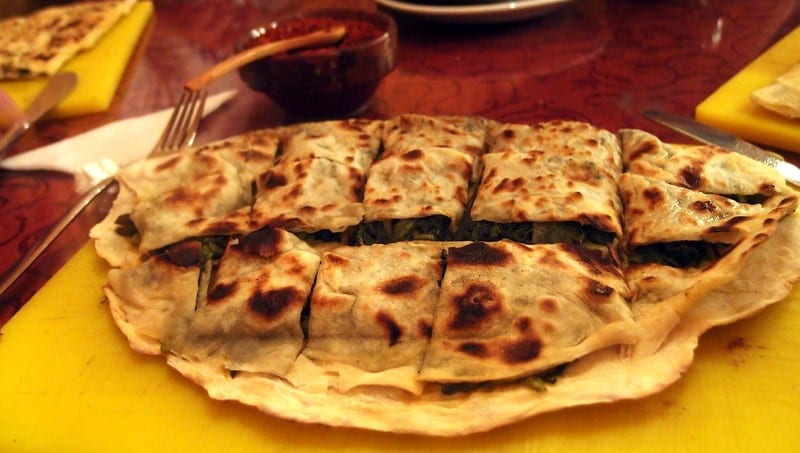 Most people might equate Turkish cuisine with doner kebabs, but overlooking the vegetarian dishes would be a critical mistake.
Turkey, and especially the cultural mecca of Istanbul, is a vegetarian's paradise, offering affordable and authentic snacks and meals around every corner.
If for some crazy reason Turkish cuisine isn't up your ally, don't worry: literally, every type of worldly cuisine is represented here, meaning you will never go hungry.
On the contrary, it will probably be impossible to stop eating.
Read: A Guide to Teaching English in Turkey as a Vegetarian
3. Ancient meets modern in this former Ottoman capital, giving you the best of both worlds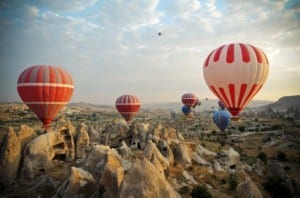 The 'City of Sultans' is the perfect place for art, history, and architecture buffs.
Thousands of years of changing cultural norms are represented across the city, from churches to mosques and palaces to towers.
Istanbul is home to innumerable historical sites and museums, giving tourists and residents alike a constant opportunity to get involved in the aura of the city.
My personal favourite sites included the fortress at Rumeli Hisara, the omnipresent Galata Tower, and, of course, Hagia Sophia and the world-famous Sultanahmet/Blue Mosque.
–Get Your TESOL Certification with OnTESOL!-
4. As far as music and nightlife are concerned, this city never sleeps.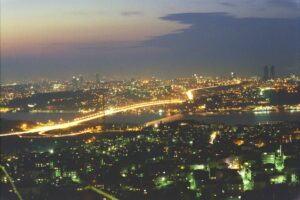 You can either love this or hate it: I loved it.
No matter how long you live in Istanbul, you'll probably never have to patronize the same place twice if you don't want to.
Clubs are lavish, bars are grungy, and there are even a few English and Irish style pubs thrown in there.
In a city of so many millions, it should come as no surprise that the number of creatives is skyrocketing, so shows of all genres are never in short supply.
5. You will never run out of things to do.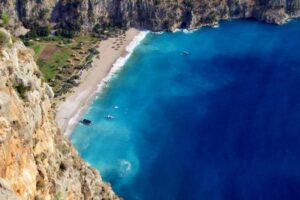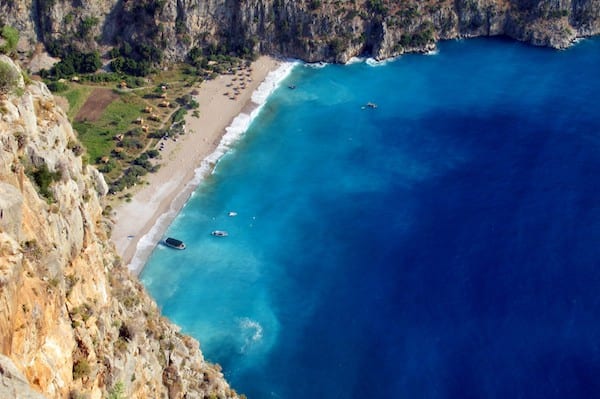 Since it is the third-largest city (by metropolitan area) in the world, it obviously comes with a ton of stuff to do in your spare time.
Apart from cafes, restaurants, bars, and crowded tourist attractions, there are plenty of low key things to do on both weeknights and weekends.
The universities host loads of great events that are open to the public, and it never hurts to make a few friends that attend these institutions.
Art shows, poetry slams, and various talks (even some English ones) are constantly taking place for the intellectually-inclined, and even a short walk around your block is sure to lead you to something unique.
My favourite thing to do on weekends was caught the ferry to the various Prince Islands.
For about $5, you get an awesome ride through the Bosphorus and out to the Sea of Marmara.
The islands are quaint with the signs of a simpler way of life and offer bicycle rentals, horse-drawn carriage rides, and leisurely walks along the coast, to name a few.
6. It's so easy to get a teaching job in Istanbul!
Thinking more from a business perspective, the demand for teachers far outstrips the supply, making it incredibly easy to get a job.
In addition to online resources and recruitment agencies, turning up and looking for a job on your own is a very viable option that will produce almost immediate results.
My friend was feeling down and I invited her to come for a visit until she could get back on her feet; she was offered multiple jobs within her first few days.
Read: 6 Tips to Handling Your Job Interview in Turkey
7. For a major city, the cost of living is pretty affordable.
For the most part, this is true.
The wages to cost of living ratio is on par with most of the U.S. and Canada.
Although the wages are fairly low, in general, most things are not very expensive. If your aim is to live a fun and stable lifestyle, Istanbul is great.
However, if you need to save to pay debts in other currencies, it's not the greatest option.
I struggled because I have exorbitant student loans to pay in US dollars, but if you just want to lead a comfortable life while experiencing a foreign country for a while, you certainly have the opportunity to do that here.
8. The markets are, without a doubt, some of the most fantastic markets on the planet.
I'm specifically talking about the world-famous Spice Bazaar, which actually features a whole lot more than spices.
Nuts, dried fruit, handmade soaps, trinkets, and gorgeous textiles are on display at every turn in the mazes that make up the markets, and it's not uncommon to get lost for hours in them.
Just make sure you bring your game face and hard bargaining skills, as these places still rely on old-world barter tactics.
9. Location, location, location.
Isn't this the ultimate factor for anyone who's on the house hunt? For centuries, the city has been deemed the 'crossroads of civilization'.
Istanbul is the physical bridge between Europe and Asia. In fact, the Western side of the city is considered to be on one continent, while the Eastern side forms the start of another.
The central location of this ancient city thus serves as a pivotal departure point, allowing for easy travel West to Gallipoli and the Trojan Horse, North to the Black Sea, or East to the Kurdish regions.
Related Articles:
My Experience Getting A TESOL Job And Teaching English In Istanbul
TESOL Job Review: Teach English In Turkey With American Life