Being an ESL teacher gives me the opportunity to travel the world and to have a job in almost every country.
I also love how enriching and beautiful it is to teach a student something new, or something that he/she is not familiar with. 
I also enjoy making new friends from around the world and learning from new and different cultures.
It's best to seize any opportunity which allows you to travel. 
I teach English in Turkey or Izmit specifically, because of the diversity that exists in Turkish culture and the country's beautiful history.
About the Author: Riad Mansouri is currently teaching English with American Life in Izmit, Turkey
Tools for Teaching English in Turkey
My TESOL course gave me an excellent understanding of all the methods and techniques to help me to design creative and well-thought-out lesson plans.
In addition, my Master's degree dissertation paved the way for me to be a teacher.
Patience is really important for English teachers.
It is so important to be able to relate with your students and to create a bond with them, especially if your students are from different countries.
This helps you to become a more well-rounded, accepting, and open-minded teacher and individual.
Find TESOL Jobs in Turkey! Apply to teach English in Turkey with American Life!
Why Teach With American Life?
A friend recommended American Life to me.
It is a well-known school in Izmit that has a good reputation for providing high-quality education and for taking care of its teachers.
I would say this is the best experience I could ever have.
My advice is to never hesitate to teach abroad because you'll learn more than you teach!
American Life provides us with the following textbooks: New Cutting Edge, New Headway Edge, and New English File (PDF format).  
I like relying on these specific textbooks and I supplement my lessons with some online material.
TESOL Methods Used in Teaching English In Turkey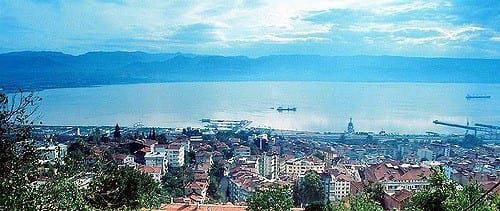 I use the communicative method to create a simulation of real-life situations in my classroom. This really helps students to improve their speaking skills.
I also enjoy creating lessons that apply techniques that support both auditory and visual learners to engage the students.
Finally, using engaging language activities or puzzles is really important to keep the learning process fun and fresh.
Become TESOL Certified to teach English in Turkey!