Teach English in Turkey
OnTESOL's Turkey Guide: English Teaching Jobs, Regions, and TESOL Certification
Teach English in Turkey
OnTESOL's Turkey Guide: English Teaching Jobs, Regions, and TESOL Certification
There are many reasons to teach English in Turkey, including an established ESL industry that hires Native English Teachers, a rich culture, wonderful cuisine, and paradisiacal landscapes with ancient ruins to visit on your time off. Turkey is a magical place for those who teach English for the travelling.
Job Market
Turkey is a great country to find quality TESOL jobs! Turkey is making significant investments in English language instruction to bring the proficiency level of its people up to EU standards in order to join the European Union.
Turkey already has a well-established ESL industry in Istanbul and international language schools have opened chains in other regions. The ESL industry will continue to grow as new schools are sprouting up throughout the country.
Turkey is one of the few countries in Europe that accepts non-EU teachers and many of our Canadian, American, and Australian graduates have pursued successful careers in Turkey. Furthermore, large corporate chains often hire teachers and provide work permits before teachers arrive. Some schools pay recruitment agencies to help with the process of assembling all required documentation.
Salary
Teachers earn $1,500 to $2,500 per month and the cost of living is much lower than other European countries. Some schools pay for airfare once a year so teachers can visit their family.

Minimum Job Requirements:
University Degree.
120-hour TESOL certificate. OnTESOL recommends adding a 20-hour specialist on Teaching English to Young Learners (TEYL) or Teaching a Business English Course (TBEC) because these are the largest TESOL job markets in Turkey.
Native speaker
Cost of living
The cost of living compares very favourably with Western countries and you will find that you can live quite comfortably on your salary. As a teacher, your major expense will be accommodation. In many cases, accommodation is provided as part of your compensation package. While many schools provide basic furnished accommodation, you might find that you'll be sharing this with other teachers.
Health insurance
Another thing you can reasonably expect from a salary package is basic health cover. The better jobs will provide you with private health insurance; indeed, this is one good way of evaluating job offers. Additionally, round trip flights to your home are sometimes included, or partly subsidized, as part of your remuneration.
Demand for native speakers
TESOL jobs are readily available for teachers of pretty much all levels of experience and qualifications, and you may be in a position of strength when it comes to discussing your salary package. Nevertheless, a TESOL certificate should be seen as a necessity.
Recommended TESOL/TEFL Certification For Turkey
Most entry-level jobs in Turkey involve Teaching English to Young Learners (TEYL) in. Adding a 20-hour TEYL is highly recommended because the course teaches how Communicative Language Teaching methods can be applied with children and teenagers. Using the right methods will help you build rapport with your students and avoid behavioral problems in the classroom.

The courses offered by OnTESOL includes course material recognized by TESL Canada, professional tutor support, and free job placement assistance in Thailand. Your dream job is waiting for you!
Applying for TESOL Jobs in Turkey
Finding an English teaching job in Turkey is a fairly easy thing to do; you will find that you can get a job in almost any decent sized city. The question is, should you do this yourself or take the seemingly safer option of going through a recruitment agency?
Using a TESOL Recruiter
Firstly, let's consider TESOL recruiters. It's an interesting fact that agencies recruiting teachers in Turkey generally cater for two sectors of the market: teachers for the absolute best schools and teachers for the absolute worst institutions. If you find that you are able to get a job through a recruiter with minimal qualifications and experience, this is something worth bearing in mind because you may find yourself working for an unscrupulous employer. Consequently, if you find a teaching position this way, it is best to learn all you can about your potential employer before fully committing to the job. Despite this drawback, recruiters offer a comfortable way of landing your first job.
Applying for Jobs on Your Own
Your alternative to landing a TESOL job through a recruiter is to do it yourself. As daunting as this may sound, you are almost guaranteed to find a job within your first few days of looking, especially in the bigger cities such as Istanbul, Ankara and Izmir. The reason why this is so easy is that language schools have few requirements when it comes to hiring teachers. To give you an example, it's even possible get a job over the phone after a short interview. Naturally, the easier it is to get a job, the more likely it is that the potential employer will cause you problems sooner rather than later. A basic rule of thumb is this: the better schools require that you hold a university degree and a TESOL certificate. Having these qualifications will greatly increase your chances of landing a decent teaching job in Turkey.
Weighing The Pros and Cons
The best way to get a TESOL job in Turkey is still to apply in person. Managers and school owners tend to be much more willing to employ someone already in the country, plus Turks tend to value face-to-face personal relations greatly. Naturally, it seems to be a lot more risky to turn up in the country without prearranged employment, but it can be a fruitful way of getting the best job you can if you're prepared to put in the legwork to apply to as many places as you can. What's more, it's often the case that an applicant who has applied from overseas never arrives, so many schools prefer to hire from the available pool of ESL teachers who are already in Turkey, rather than risk a 'no show'.
Where and When to Apply for Jobs in Turkey
If you're going to find a job yourself, rather than through a recruiter, plan on a two-week schedule for applying, attending interviews and then making your decision. Istanbul is probably the easiest place to do this, although this can be done in practically any city in Turkey. The peak times are from August to the start of September and from December to the start of January. These periods correspond roughly to the two semesters of schools and universities, and they tend to be the times when most new English courses begin.
My Experience Getting a TESOL Job and Teaching English in Istanbul
TEFL TURKEY
I arrived in the majestic city of Istanbul at the end of a six-month hitchhiking journey across Europe with around twenty British pounds to my name. I was immediately captured by the fascinating architecture, mouth-watering food, and magical buzz of the city. 'We could live here,' I said to the young lady who had given up her life on a whim to travel with me. 'We could stop for a while and teach English.' She agreed.

The Best Cities To Teach English In Turkey:
Teach English in Istanbul, Turkey
Istanbul is a fascinating city for teaching English abroad. It has everything a European city by the sea can offer, plus beautiful Middle-Eastern architecture with landmarks that date back to the 1600's. Istanbul offers such great cultural diversity that it is very popular with young university graduates and mature teachers alike. The demand for ESL teachers is very high in public schools, private language schools and universities.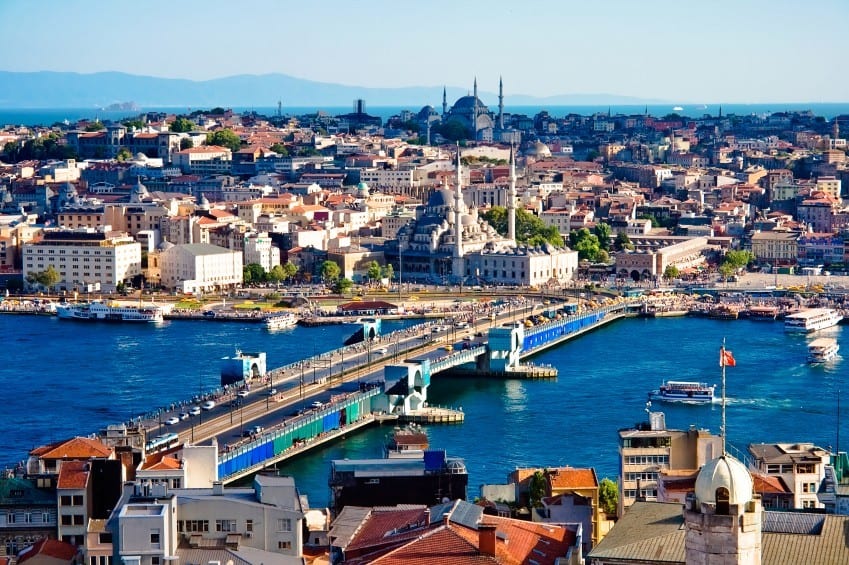 Teach English in Ankara, Turkey
As the second largest city in Turkey and the nation's capital, Ankara offers many opportunities for ESL teachers. The city has grown and expanded into a modern metropolis, while still respecting its traditions and history. The many archaeological sites include beautiful ancient, Celtic, Roman, and Turkish landmarks.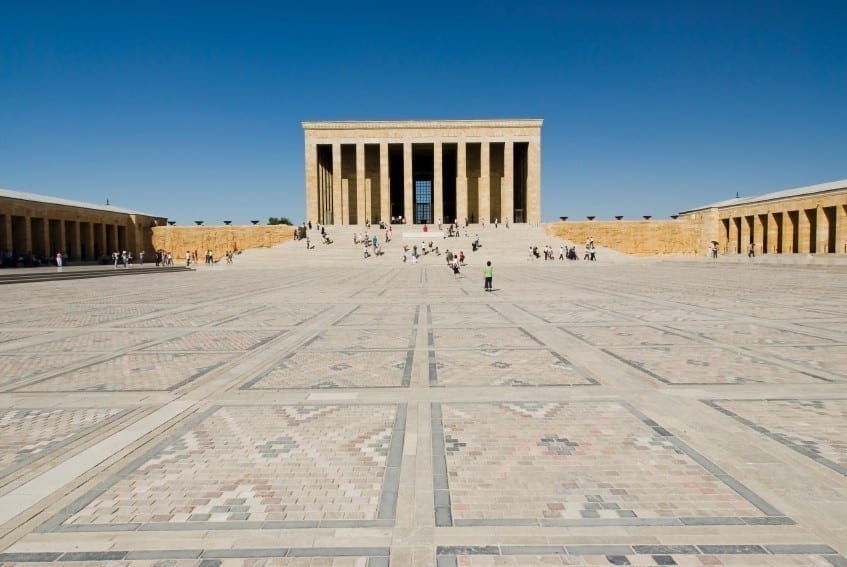 Teach English in Izmir, Turkey
Izmir is a great city for teaching English in Turkey because it offers a great Mediterranean culture, proximity to Turkey's most beautiful beaches, and a history that dates back 3500 years. Izmir is one of the oldest cities in the Mediterranean basin, and today it plays a significant economic role thanks to its geographical location; the port of Izmir remains as important as in the era of the Ottoman Empire, connecting Turkey and the Middle East with Europe. There are as many job opportunities in public schools, ESL institutes, and universities as in Istanbul and Ankara.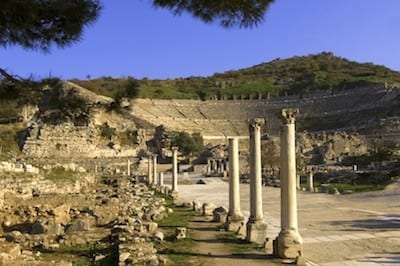 Find Articles By OnTESOL Graduates In Turkey
Learn more about the life of the ESL teacher in Turkey. Click on the links below to find tips on living, traveling, and teaching English in Turkley!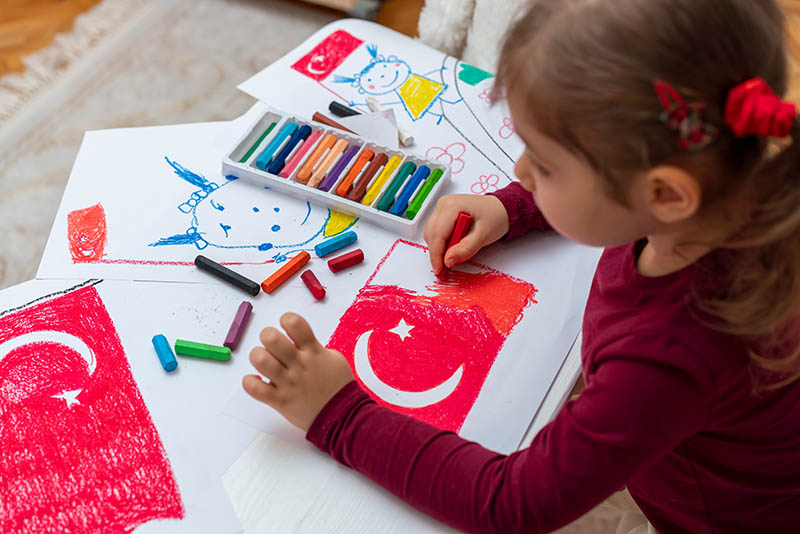 TEYL
Most entry-level ESL teaching jobs in Turkey involve teaching young learners or high school students…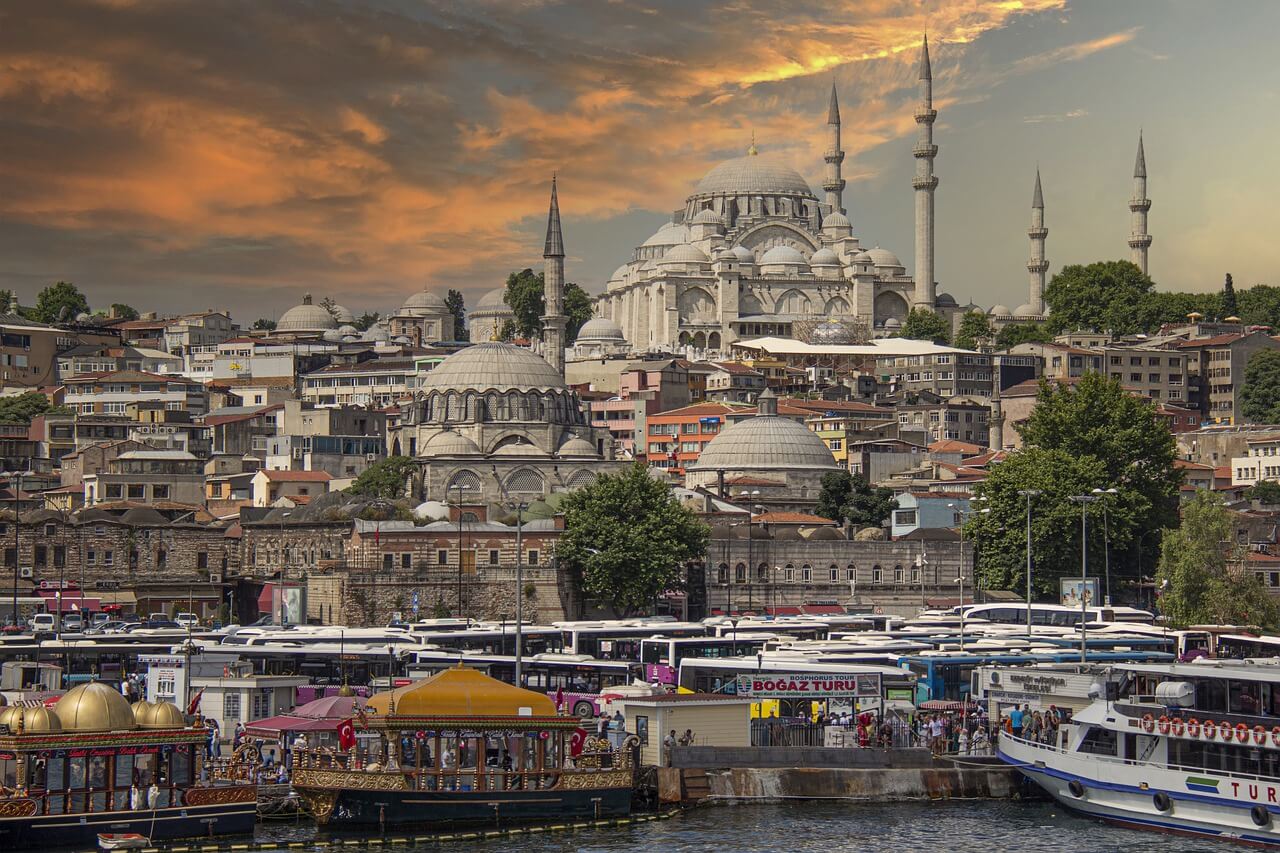 Turkey
I arrived in the majestic city of Istanbul at the end of a six-month hitchhiking journey across Euro…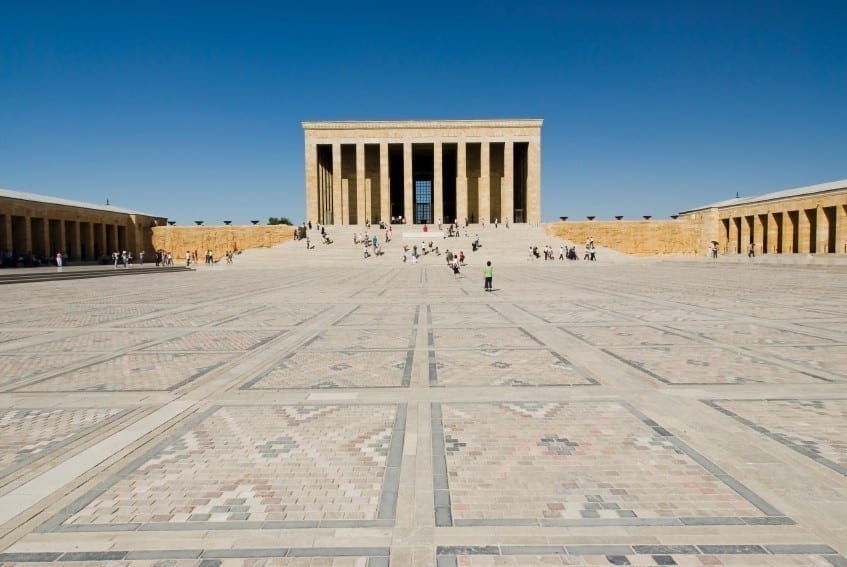 Turkey
Whatever age group you teach in Turkey, your students' previous ESL learning experiences ignor…