Teaching English in Izmir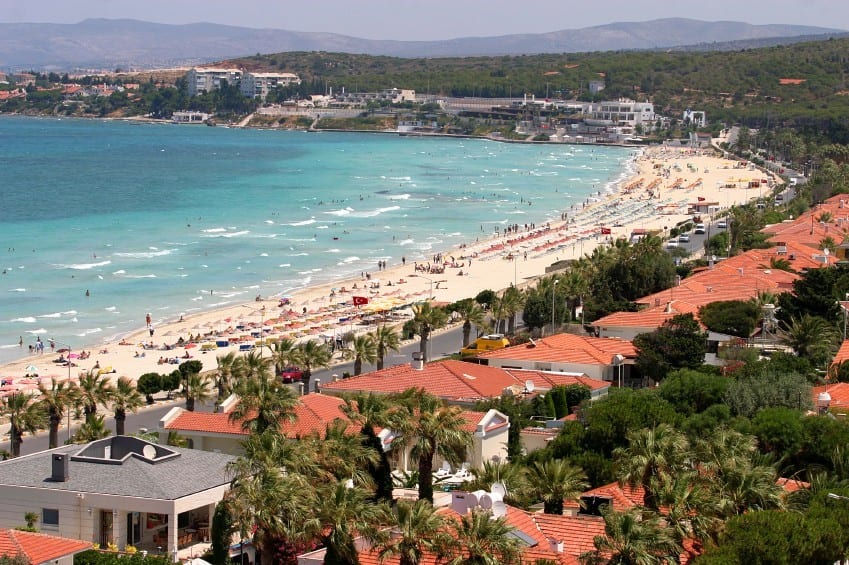 What makes Izmir a top destination for many TESOL teachers from all over the world? Izmir is a gorgeous port and coastal city that boasts a lively nightlife and rich and fascinating historical sites. It is the perfect place for English teachers who want a bit of the quite life on weekdays and a little spice on the weekends. Below you will find the free guide on living and teaching in Izmir.
Top Reasons to Teach English in Izmir
So many teachers love to teach English in Izmir because it isn't as busy or as crowded as a larg city like Istanbul. Izmir is well known for its laid back and relaxing vibe and low cost of living. Although it is less crowded than Istanbul, Izmir remains a very cosmopolitan city with many different types of people working and living in this bustling hub. It is an excellent place to teach English in Izmir!
Once called 'Smyrna' in its antiquity, Izmir is known for its ancient sites. Spend your day off touring the city, visiting Kadifekale, also known as the 'Velvet Castle,' an ancient castle and fort located on a hill, built during the Roman Empire. The views are not to be missed! Another ancient site to visit is Pergamon, complete with temples, aqueducts, a gymnasium and the Altar of Zeus. This is a must see!
Many TESOL teachers in Izmir will tell you that it is a great city to save money if you spend and eat like the locals.  Spend the morning perusing the Kemeralti Market, shopping for beautiful and colorful dresses or freshly picked figs. You'll never have a lack of choice when it comes to finding good food anywhere in Turkey. For the most decadent experience, visit one of Izmir's wineries, either Usca winery which resembles a winery from Tuscany or Urlice vineyards. The Turks are known for their large appetite, so prepare your stomach if you head to any of Izmir's restaurants. For the best culinary experience, check out the tours with Gastrovagant which receives rave reviews by all who attend it.
If you're seeking out support while teaching English in Izmir, check out the local university, İzmir Kâtip Çelebi University, where they hold annual conferences to support ELTs. Overall, many who teach English in Izmir recommend teaching at two of the top schools, English Academy and The Address Education Center, which are known for their honesty and integrity in the way they treat their teachers. Some teachers also recommend checking out some of the local universities, mainly Ege University and Dokuy Eylul. Although the above mentioned private schools pay a little less, they support teachers with the visa paperwork, paying for accommodation and reimbursing flight costs.