TESOL Certification Turkey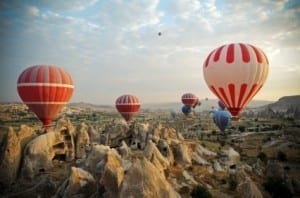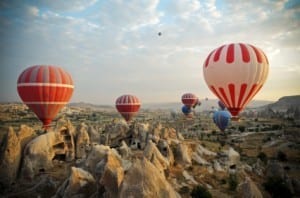 Turkey is a great country for entry-level teachers. Get your TESOL certification online with OnTESOL! Start today, study at your own pace, and get help from an experienced and qualified teacher trainer. We have TESOL certification courses for new and experienced teachers!

Testimonial – Esra Sarlak – Teaching English in Istanbul:

When teaching in Turkey, be prepared to jump between levels and ages at a short moment's notice. The TESOL course with TEYL specialization gave me everything that I needed to be ready for the challenging job of teaching adults and young learners at any level.
The minimum requirement for teaching English in Turkey is a 120-hour TESOL Certificate course. The OnTESOL course will give you a solid introduction to the theory and methodology of Teaching English to Speakers of Other Languages (TESOL). The OnTESOL course comes with practical and challenging assignments that teach you how to plan and deliver effective lesson plans. Entry-level teachers who want to teach English in Turkey during their gap-year can get the training and credentials they need from the comfort of their homes. This TESOL certification program can be completed in less than 4 weeks.
Most entry-level jobs in Turkey involve Teaching English to Young Learners (TEYL) in. Adding a 20-hour TEYL is highly recommended because the course teaches how Communicative Language Teaching methods can be applied with children and teenagers. Using the right methods will help you build rapport with your students and avoid behavioral problems in the classroom. Upgrade your credentials and save!
The ELT industry in Turkey is growing rapidly as both the government and private institutions make significant investments every year. The 250-hour TESOL Diploma is perfect for native English speakers and Turkish nationals who want to pursue a career in ELT. The course syllabus includes everything you need to become an excellent ESL teacher and it will provide you with a solid foundation for career advancement opportunities as a Director of Studies and curriculum developer. Click here to find why the 250-hour TESOL Diploma program is better than CELTA or any 4-week TESOL course.
Get better jobs in Turkey and all over the world. Graduates are eligible for TESL Canada and ACTDEC UK accreditation. Teaching experience and prior TESOL certification are not required for this program. Teaching experience in Turkey is recommended for non-native speakers who wish to take the 250-hour TESOL Diploma with OnTESOL.
Graduates get a 50% discount on the 20-hour TEYL and 20-hour TBEC specialist courses!
Learn More About Traveling in Turkey: