Accredited TESOL Certification for ESL Teaching Jobs in Turkey
Recognized Worldwide
TESOL Certification > Turkey
Earn Your TEFL / TESOL Certificate Online
Turkey offers amazing job opportunities in many different and beautiful regions. If your plan is to teach abroad, the best option is to teach at a British, American, or local-based language school. Get your TESOL certification online with OnTESOL and qualify for English teaching jobs in Turkey.
OnTESOL is a Canadian based TESOL institute established in 2003 and fully accredited in Canada. Our online TESOL courses are perfect for entry-level Native English Teachers looking to teach abroad in Turkey, or Turkish nationals looking for advanced training from an internationally recognized TESOL course provider.
Start today, study TESOL online at your own pace and get help from an experienced and qualified tutor.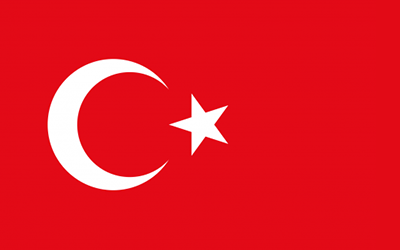 Recommended TESOL Certification for Turkey
Advanced 120-hour TESOL Certification for Entry-Level Teachers
The minimum TEFL / TESOL certification requirement for English teaching jobs in Turkey is a 120-hour TESOL certificate course. The OnTESOL course comes with practical lesson plan assignments that teach you how to plan and deliver effective lesson plans. Your ESL students in Turkey will love using authentic material instead of religiously following the textbook, and they will learn more effectively with communicative and task-based lessons.
Entry-level teachers who want to teach English in Turkey during their gap-year can get the training and credentials they need from the comfort of their homes. This TESOL certification program can be used in other countries and is particularly recommended for Canadians who want to keep the option of qualifying for English teaching jobs in Canada on their return.
This course is academically equivalent to CELTA and Trinity CertTESOL (See course syllabus)
Recommended for Turkish ESL Teachers Looking for an Internationally Recognized Online TESOL Course

The Advanced 120-hour TESOL Certificate is open to Turkish nationals with a high level of English language proficiency. This accredited online TESOL course offers an affordable CELTA-equivalent qualification and the option of completing the separate TESL Canada Practicum module with adult students at the language school they work or the separate International Teaching Practice module at the K-12 school they teach.
Unique features include:
Lab assignments for learning practical lesson planning skills
A wide variety of pre-recorded videos
Tutor feedback and support
Lifetime job assistance and access to the job board
Complete a separate and optional Stand-Alone 20-hour Practicum module in Turkey or anywhere in the world.
20-hour Teaching English to Young Learners
Most entry-level jobs in Turkey involve Teaching English to Young Learners (TEYL) in. Adding a 20-hour TEYL is highly recommended because the course teaches how Communicative Language Teaching methods can be applied with children and teenagers. Using the right methods will help you build rapport with your students and avoid behavioral problems in the classroom. Upgrade your credentials and save!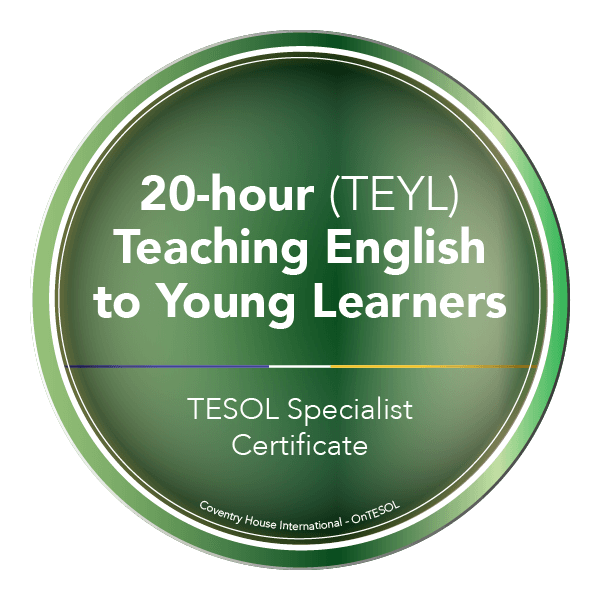 Testimonial – Esra Sarlak: "When teaching in Turkey, be prepared to jump between levels and ages at a short moment's notice. The TESOL course with TEYL specialization gave me everything that I needed to be ready for the challenging job of teaching adults and young learners at any level."
Teaching English in Istanbul
READY TO BECOME TEFL / TESOL CERTIFIED?
Our accredited TEFL / TESOL programs will give you the skills and knowledge you need.