If you have an interest in living on the Korean coast, you may want to teach English in Yeosu. This city is located on the southern coast in the Jeollanamdo region.
Yeosu is the perfect mix of city and gorgeous natural views; it's no wonder why so many expats choose to teach English here.
Keep reading to learn about some of the top reasons you'll love living in Yeosu, South Korea.
–Apply now to teach English with EPIK in South Korea!–
Enjoy the Beach Life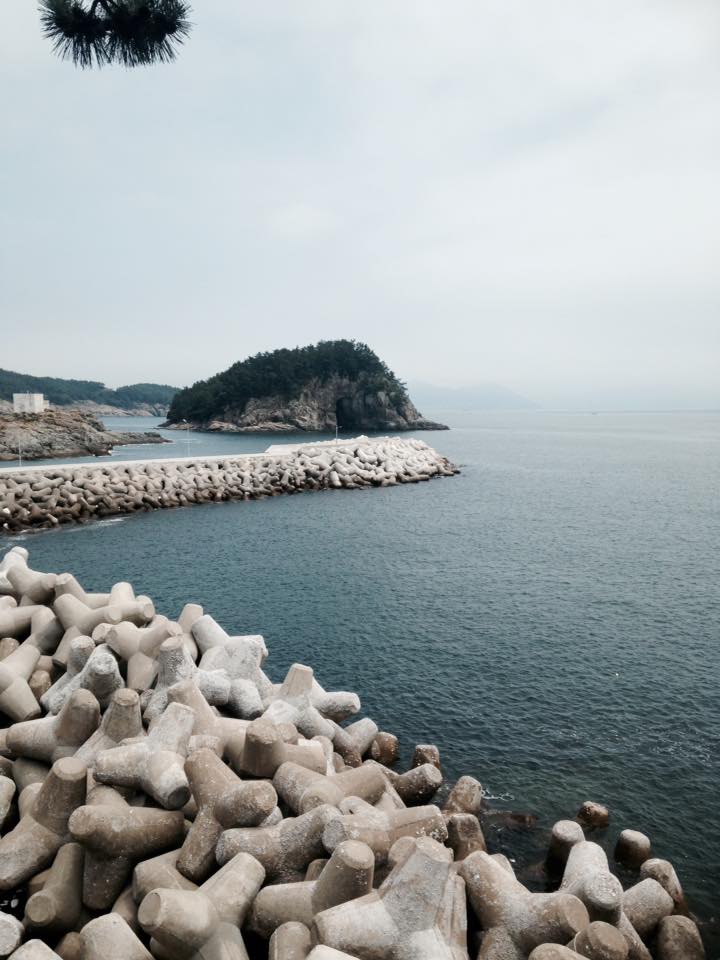 One of the biggest perks to living in Yeosu is the ability to visit the many beaches.
If you love hanging out at the beach during the spring and summer months, you'll enjoy living here.
There are several beaches along the coast. Mosageum Beach is one of the more secluded and less busy beaches, if you're looking for a quiet afternoon along the coast.
Whether you wish to enjoy the beach alone or plan a picnic or camping weekend with friends, this can be done in Yeosu.
Read: The best TESOL certification for South Korea
Eat Fresh Seafood
If you love seafood, you'll be happy to know there's lots of it in Yeosu.
Being on the coast, many local restaurants choose to serve fresh local seafood dishes. Why not enjoy some fresh sashimi after an afternoon at the beach?
There are many restaurants featuring local seafood specialities and there's even a seafood market to enjoy.
You'll soon have some favourite restaurants to visit.
Find Hagwon Teaching Jobs in South Korea
Take Part in a Great Foreigner Community
There are a lot of people teaching English in Yeosu. If you're looking to make lasting friendships while teaching abroad, you'll enjoy this area.
There is a great Facebook community group for everyone to gather and share their thoughts, questions, and get-togethers.
There are also regular events going on in the area. Once you move here, you'll find a great bunch of people to interact with.
Read: Why You Should Learn Korean if You Want to Teach English in South Korea!
Take In the Gorgeous Night Views
Yeosu has arguably one of the best night city views in Korea. You can enjoy the night sea views while also enjoying Dolsandaegyo Bridge.
This brightly colored bridge stays lit up all night — making the entire city look impressive. If you've looked at any night photographs of Yeosu – this bridge is hard to miss.
This is a great sight to see after a night out enjoying dinner and drinks.
Plenty of Local Attractions to Explore
While living in Yeosu, you can always keep busy.
There are all the normal neighborhood things to enjoy – like restaurants, coffee shops, and parks. But there are some more unique attractions to enjoy, as well.
This includes the Aqua Life Aquarium, which offers a wide range of sea life, fun shows, and special education classes.
You can also take a ride on the Yeosu cable cars.
This will take you to the beautiful and popular island of Dolsan. This is a great and exciting way to take in the views of the city as you make your way to the island.
You can choose to ride in a traditional cart or a glass-floored cart, for even more excitement. Rides are available during the daytime as well as at night.
These attractions are sure to keep your weekends adventurous.
As you can see, there are many reasons to love the city of Yeosu. If you're looking for the perfect place to live and teach in Korea, don't forget to consider this gorgeous coastal city.
Related Articles on Teaching in South Korea