My motivation for becoming an ESL teacher began with learning foreign languages, combined with my love of working with children. 
I had toyed with the idea of teaching all through university, but it wasn't until I put it into practice, in schools in France and India, that I realized how much I enjoyed it and wanted to continue doing it.  
I researched TESOL/TEFL courses and decided to kick-start my ESL career.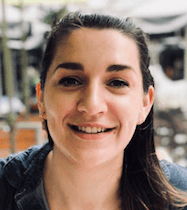 About the author: Anna Hough is currently teaching English with EF English First in Guangzhou, China. 
Why Guangzhou?
I wanted to live in Guangzhou because it's a big city, with a hot climate, and good transport. 
I chose China on a bit of a whim – whims aren't for everyone, but it worked for me! 
I had connections within EF and heard good things about teaching with EF in China, plus I had been to China before so decided to apply for the job and go from there.   
Why Learning Cantonese is Important
While Mandarin is the official language of China, most people in Guangzhou speak Cantonese.
In the beginning, the language barrier was the most challenging part of living in China.
It's a good idea to pick up some basics in the new language before moving to a new country, and I suggest taking classes to learn more.
What Did Your TESOL Course Teach You?
My TESOL course was an incredibly comprehensive and intensive but rewarding course that provided me with invaluable knowledge about teaching English. 
Everything I learned has come in useful in my current job, whether it's planning lessons, keeping 3-year-olds engaged, giving feedback to new teachers, phonetically spelling a word for my teenage students, or teaching a tricky grammar point!
TESOL Job Review: Teaching English Online with EF English First
The Standard Of Living in China
For expat teachers, the standard of living in China is pretty comfortable. 
I live in a modern one-bedroom apartment for myself. 
I balance cooking my own food with regularly eating and drinking out in both Chinese and Western restaurants and bars.
  I've taken five holidays in the last year, to Vietnam, India, Hong Kong and places around China. 
I can afford a gym membership and Chinese lessons. 
Once settled, it's not too hard to enjoy a decent social life and a lot of good food, and save money as well.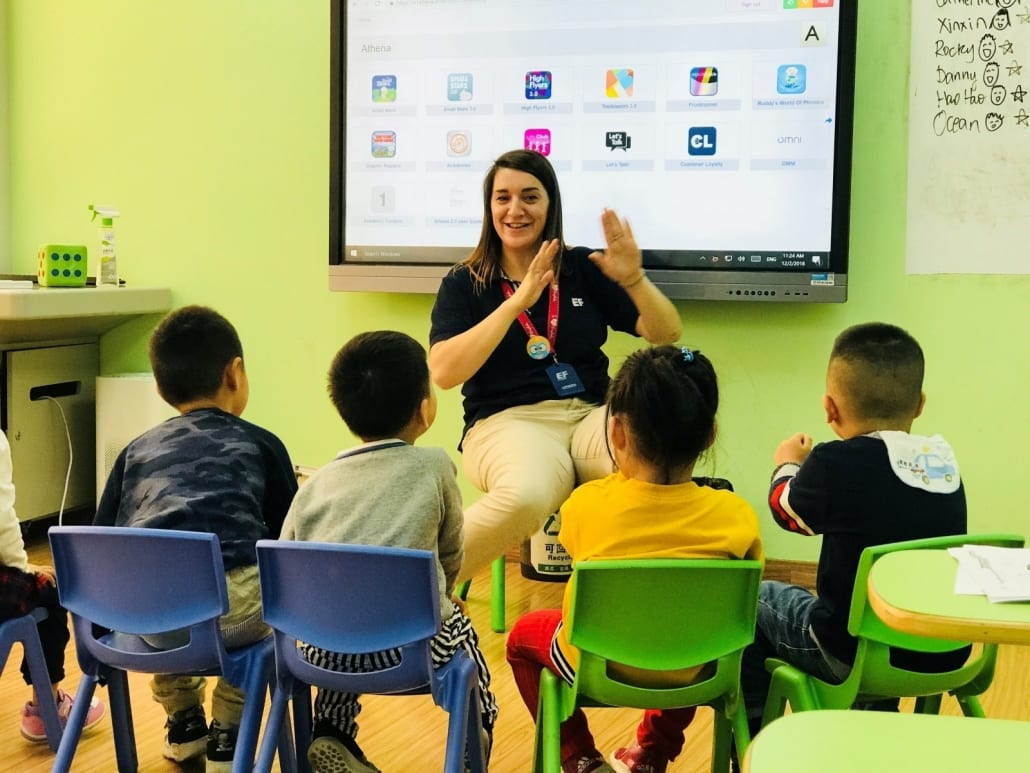 Why EF English First?
My friends who taught with EF enjoyed it, so word-of-mouth and some research led me to chose EF as the company I wanted to work for.  
EF places teachers in schools for various reasons, and the company takes into consideration if a teacher wants to work in a specific school or area, or if they have a friend or partner who works at a specific school. 
I teach kids and teens with EF.
I use textbooks and other materials created by an experienced in-house team of teachers and specialists. 
My students love following the colorful and exciting adventures of the characters in the textbooks, so much so that I often find them flipping ahead in their book to the next story or activity.   
In addition to EF textbooks and workbooks, we use interactive whiteboard activities and presentations, parent and student Apps.
I also really enjoy using puppets, flashcards, and other resources created by EF. We even use WeChat stickers!
EF English First Teacher in China: Harbin City and Job Hunting Process
What Is There to Learn As An ESL Teacher? 
Since moving here, I've learned plenty about the specific parts of English that Chinese learners commonly struggle with.
In doing so, I've learned how to help my students in these areas. For example, my students often overuse the article 'the' in their writing. 
I've also learned how to use lots of different PowerPoint games and activities successfully in the classroom.
Advice for A future TESOL Teacher
I love working here! 
Firstly, be sure about teaching – it's not for everyone.  Once you're sure, get a TESOL/TEFL certification, as this will help you out from the get-go with so much. 
Do your research – which country, which school, which age or level do you want to teach? 
Start planning and start applying, the ESL world is waiting for you! 
Finally, when you're ready to go, don't pack everything you own – you can buy things when you arrive!